Ready for Take-off: DEMO DAY Coming up!
Posted on September 20, 2016 | posted by: parsonselab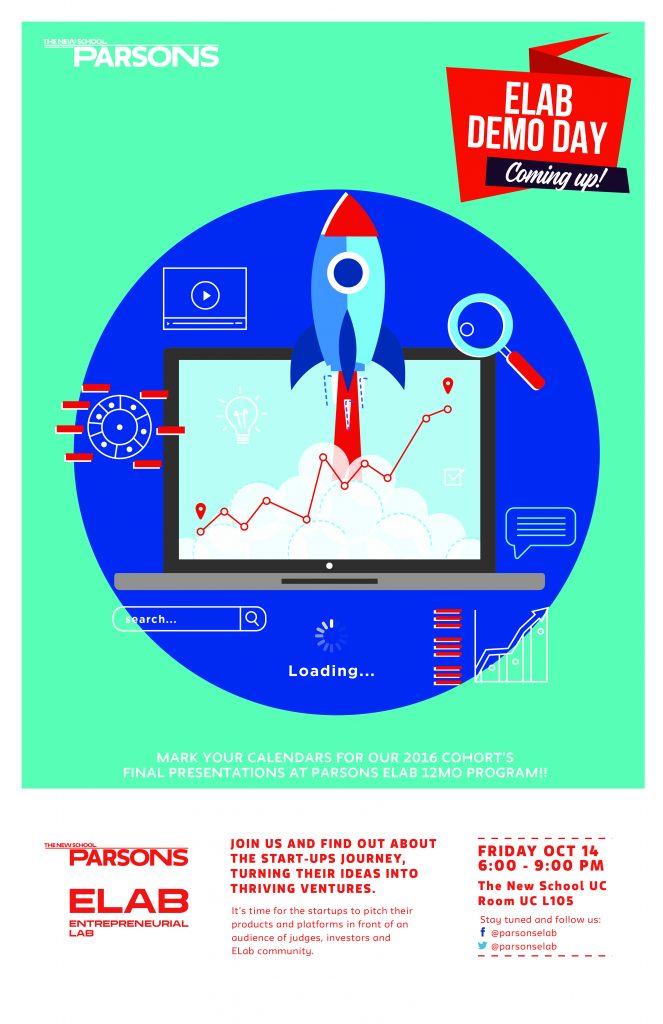 Join us and find out about the start-ups journey, turning their ideas into thriving ventures.
Mark your calendars for our 2016 Cohort's final presentations at Parsons ELab 12mo Program!!
It's time for the startups to pitch their products and platforms in front of an audience of judges, investors and ELab community.
Each company gets 5 minutes to present their idea by addressing the following:
The problem they are solving

The solution they are providing

The business model

Market positioning

The team

Traction gained or accomplishments in the past 6 months

Their Ask
Please, RSVP here.
—
Learn more about the ELab mentorship program and 12 month Fellowship Incubator Program.
Stay tuned and follow us on social media!