Thesis Project : Striving Through, Designing for Social Resilience
Posted by on November 21, 2015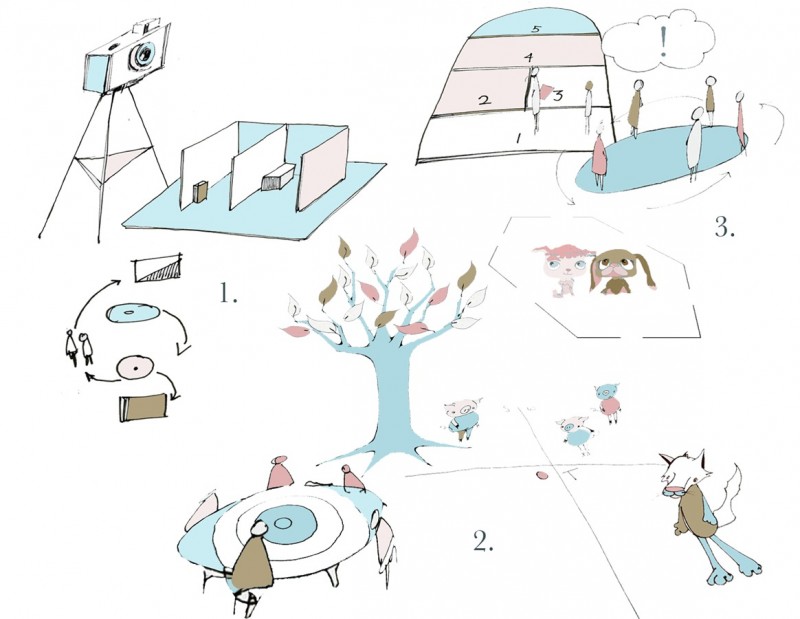 Thesis Project by Janet Lobberecht
Striving Through focuses on social resilience as a way to survive a crisis. Social resilience is built in the everyday. Its value is revealed in crisis and should be framed as a viable strategy for crisis preparedness. How then can we reframe crisis preparedness as the everyday practice of social resilience, amplify its importance, and support its growth? I chose to focus on youth.
I designed a curriculum that develops the skills necessary for strengthening the social resilience needed in crisis, but is not focused on crises themselves but everyday life. My case study was a service-learning group in a charter elementary school in Brooklyn. This group wanted to expand and advocate for a paper-recycling project they had started in their school.
The curriculum is broken down in three phases: systems, analysis, and action. I introduced systems thinking by drawing, model making, narrative and digital storytelling activities. I taught methods of analysis through the story of the Three Little Pigs, and used games and improvisation techniques to introduce concepts of problem solving. As a result of this project, the service-learning group was able to expand their paper-recycling project and strengthen their social resilience through this curriculum.