Thesis Project : Hello Compost
Posted by on November 21, 2015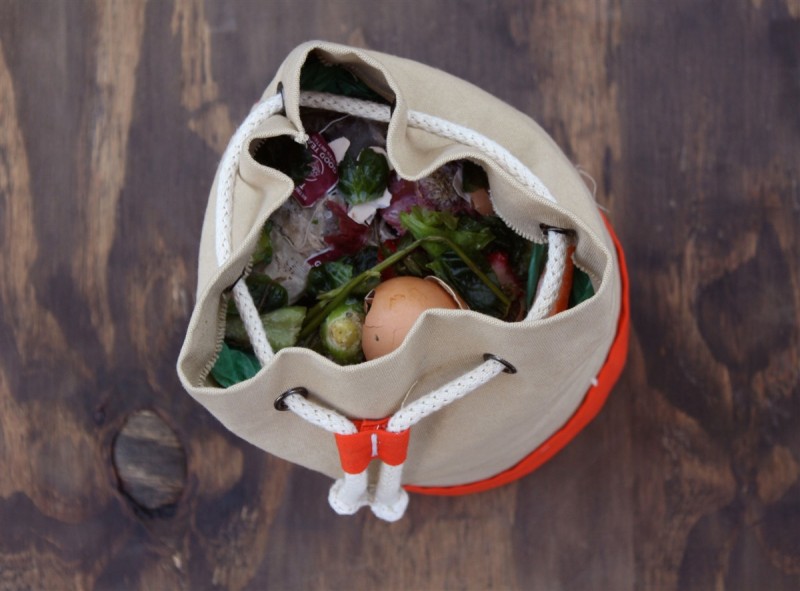 Thesis Project by Aly Blenkin and Luke Keller
The premise of our project is simple: food waste is valuable. And not just toward reducing our environmental footprint, but as a source of economic opportunity. The $1,365 the average family loses to food waste doesn't vanish into thin air; it turns into organic matter that often goes to landfills. Through organic waste collection however, food waste can become compost that can be packaged and sold.
Through our service, Hello Compost, we're seeking to introduce food waste collection to low-income families by giving them a percentage of the revenue made from collecting their food waste, which will earn them credits for purchasing locally grown produce. The collection service will be facilitated by youth volunteers and launched later this year by our partner Project EATS, a New York City non-profit organization that supports community-owned farms and promotes food-system awareness in low-income neighborhoods. Through Project EATS, we're launching Hello Compost at the Frederick Douglass Houses in Harlem with approval from the New York City Housing Authority (NYCHA).
This innovative approach to food waste is supported by two key components of our service. First, food waste is collected in freezable collection bags that we've designed to be produced by youth volunteers to reduce odors typically associated with food waste. Once full, these bags are delivered to Project EATS and weighed in order to give a corresponding credit amount towards produce. To facilitate this exchange, an iPad application has been designed to track how many credits each user has until they're able to redeem credits towards produce at Project EATS markets. The data collected in this process will be used by Project EATS to visualize the positive impact residents are making in their community.
Put simply, food is too valuable to be wasted. Through our service, we're promoting food waste as a resource for low-income families. The educational and participatory aspects of Hello Compost raises awareness about food waste and food systems and the importance of individuals to make a valuable impact in their community. Hello Compost also improves community well being by providing opportunities for youth to volunteer with Project EATS, by increasing the accessibility of healthy foods to families in need, and by creating new opportunities to build social capital.