font
size
font
Georgia
choose font
Arial
Courier New
Georgia
Tahoma
Times New Roman
theme
default
choose theme
default
inverted
sepia
blog
Stephan Weiss Lecture: Zoe Romano On Open-Source Branding
This year's Stephan Weiss Lecture Series begins on October 4 with a presentation by Zoe Romano entitled "From Open Source Branding to Collaborative Clothing." The lecture will provide an introduction to the origins of the idea of open-source branding, and how it has evolved into the Openwear project, fostering a new perspective on design, value creation and collaboration in fashion.
Zoe Romano co-founded
Openwear.org
, a European project around collaborative fashion, open design and open-source branding. Since 2005, she has been an active member of Serpica Naro, a collective and "meta-brand" that satirizes the European fashion industry.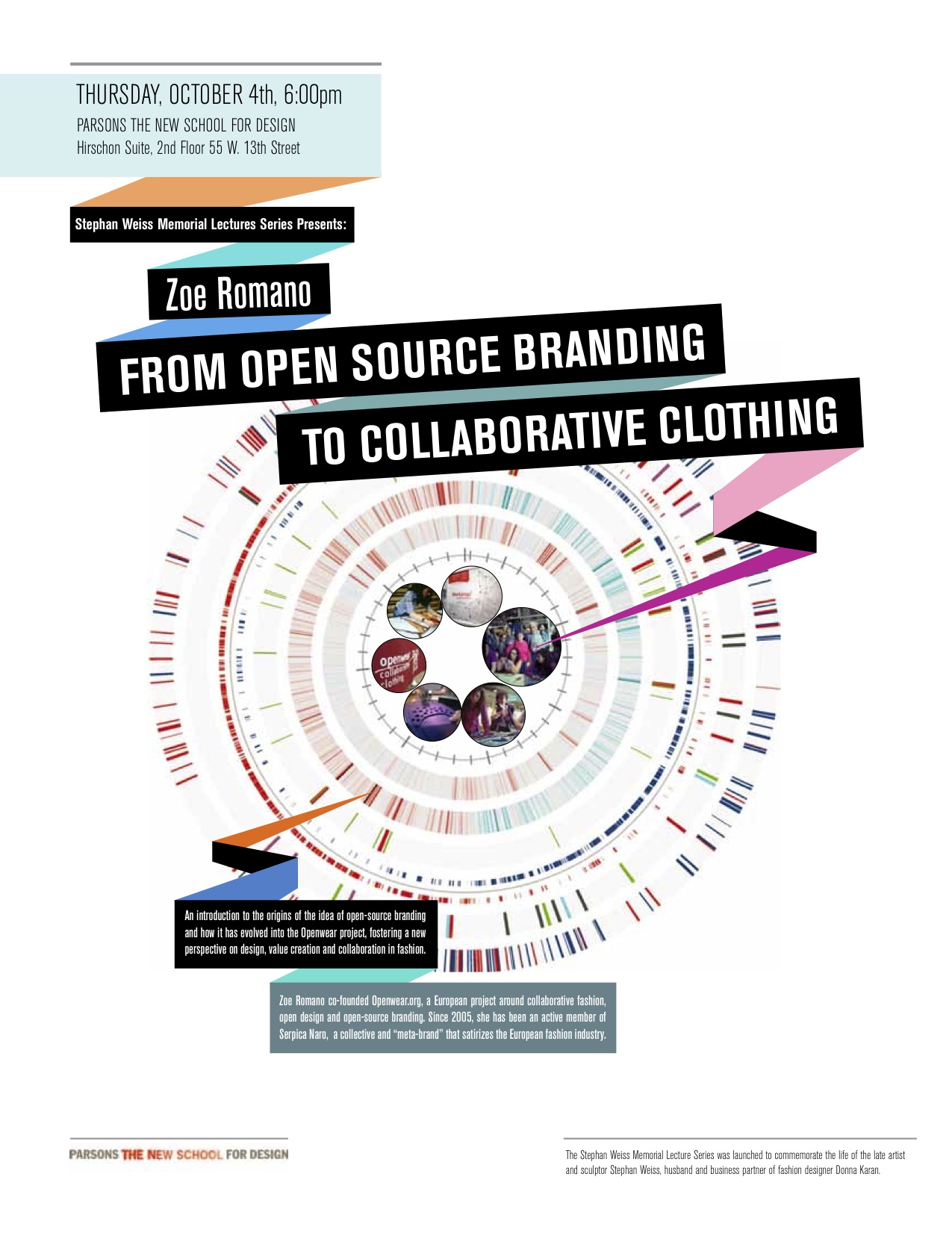 Lecture Poster
All Rights Reserved © 2022 Parsons The New School for Design