Curated by:

Mariana Amatullo

,

PhD, Associate Professor of Strategic Design and Management, School of Design Strategies, Parsons, The New School

Andrew Shea

,

Assistant Professor of Integrated Design, School of Design Strategies, Parsons, The New School
In today's global world, change is happening at breakneck speed. Fluidity and interdependence are the hallmarks of our time. The imperative to connect knowledge with action in support of a common purpose, creating and promoting a better life for the majority of human beings on the planet, has never been greater.
Read More
Our growing consciousness of global connectivity is intricately associated with a set of complex social processes that we have come to know as "globalization." Far more than the simple phenomenon of people, ideas, and goods moving easily across borders — a process as old as the ancient Silk Road– globalization in the 21st century has become both buzzword and contested concept at once. It involves rapid social change occurring simultaneously across a number of interconnected dimensions: in the world economy, in politics and international development, in communications and technology, in the physical environment and in culture. Globalization is impacting every facet of our lives, and raising urgent new questions: Should we take comfort in the fact the world is becoming a more interdependent place? What is design's role as a knowledge domain amid our current complexity? Can we imagine alternative futures for people to thrive across arbitrarily drawn borders and social and cultural divides?
The 2018-2019 Stephan Weiss Lecture Series is an invitation to explore a more nuanced understanding of globalization and the interactions between the local, national, regional, and global that it presumes. It will also be an opportunity to take stock of the good and the bad brought about by globalization, and its relationship with the power dynamics and ideologies driving/shaping our fast-changing world. Presentations and panel discussions will provoke/encourage critical reflection on the evolving role of our institutions, and the responsibility of individual and collective actions in nurturing participatory processes of innovation and change. The series will encompass wide-ranging themes including: women's reproductive and gender rights and wellbeing; distributed governance and the future of our cities; designs for the pluriverse in the Global North and the Global South; and innovative responses to meet the needs of displaced and refugee populations. The 2018-2019 Weiss Lectures will feature practitioners, activists and scholars engaged in pathbreaking explorations of the promise and pitfalls of globalization.
Tuesday, 6-8 pm
10.23
Location: Starr Foundation Hall UL102
Gender Equality: Stories of Agency and Transformation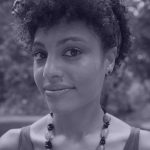 Lori Adelman is the Director of Youth Engagement at Women Deliver, a global advocacy organization championing the health, rights and wellbeing of girls and women.
Lori was formerly the Director of Global Communications at Planned Parenthood Federation of America and Executive Director at Feministing.com, an online community run by and for young feminists. Lori has also worked at the United Nations Foundation on the Secretary-General's flagship Every Woman Every Child initiative, and at the International Women's Health Coalition and Human Rights Watch.
A resident of Brooklyn, New York, Lori frequently consults, speaks, and publishes on feminism, activism, and movement-building. In addition to contributing to several books, including "The Feminist Utopia Project," Lori has been featured on The Root 100 list of the most influential African Americans in the U.S. and Forbes Magazine's list of the "30 Under 30".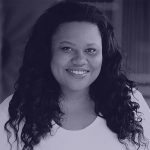 Fatou Wurie is a social justice advocate currently working on innovative solutions for gender equality at UNICEF HQ. She previously worked as a health communications and regional advocacy advisor for a multi-country program on Maternal and Newborn Health in Africa. Fatou is the founder of The Survivor Dream Program (SDP), a non-profit aimed at creating psychosocial services for women and girls who are survivors of trauma in Sierra Leone. An avid writer-blogger, speaker and seasoned connector, Fatou channels her global experiences to write and speak on a broad range of development issues related to youth engagement and participation, health systems & gender equity and women's political participation. Fatou is also a storyteller at The Moth and has hosted a Moth radio hour on 'Global Stories of Women and Girls'.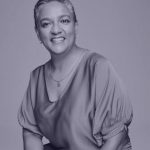 Sujatha Jesudason, Professor of Professional Practice in Management, has worked as an activist, organizer and scholar for over 25 years in a range of social justice movements. She is a leading voice on new practices in movement building, gender justice, and racial belonging. In her work, she focuses on forging unlikely collaborations and looking past forced simplifications at the intersection of issues too often considered separately. Sujatha has worked skillfully with a wide and diverse range of leaders, community members, activists, scholars, researchers, and academics, listening for patterns in order to prepare for the challenges around the corner and into the future. Before The New School, Sujatha was the Executive Director of CoreAlign, a reproductive justice organization teaching innovation for social change to frontline activists, which she founded in 2012. With a focus on race and power, Sujatha has trained organizers to think and act innovatively, and generate creative solutions to complex social problems. She holds a doctorate in Sociology from the University of California, Berkeley and an undergraduate degree in Economics and Latin American Studies from the University of Wisconsin, Madison.
Wednesday, 6-8 pm
12.05
Location: Room UL105
The Boring Revolution of Our Cities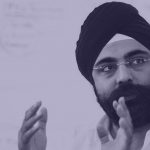 Inderpaul Johar is a trained & registered architect, Graham Willis Professor at Sheffield School of Architecture and over the course of the last 15 years he has co-founded & established a RIBA London Building of Year award winning Architectural Practice – Architecture 00, Multiple Social Start up Accelerators, Multiple Impact Hubs in the UK along with supporting the development of multiple Open Source Manufacturing Ventures in london – from Open Desk to Wikihouse, and most recently Dark Matter Laboratories.
Indy is a Fellow of the RSA, UNDP Innovation Facility Advisory Board Member, member of Mayor of London's Good Growth By Design panel, Future Cities Canada Senior Fellow, Young Foundation Senior Innovation Associate, EU Start Up Ambassador.
Thursday, 6:30-8:30 pm
2.21
Location: Kellen Auditorium, N101
66 Fifth Avenue, New York, NY 10011
The Hyper-Local Register Here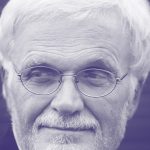 Ezio Manzini works in the field of design for social innovation. On this topic, he started the DESIS Network. Presently, he is Distinguished Professor on Design for Social Innovation a Elisava, Barcelona; Honorary Professor at Politecnico di Milano; and Guest Professor at Tongji University (Shanghai) and Jiangnan University (Wuxi). His recent books include: "Design, When Everybody Designs," MIT Press 2015 (translated into 7 languages); and Politics of the Everyday, Bloomsbury (November 2018).