Right to the City Graduate Seminar with David Harvey on Monday, February 5 at 6:00 PM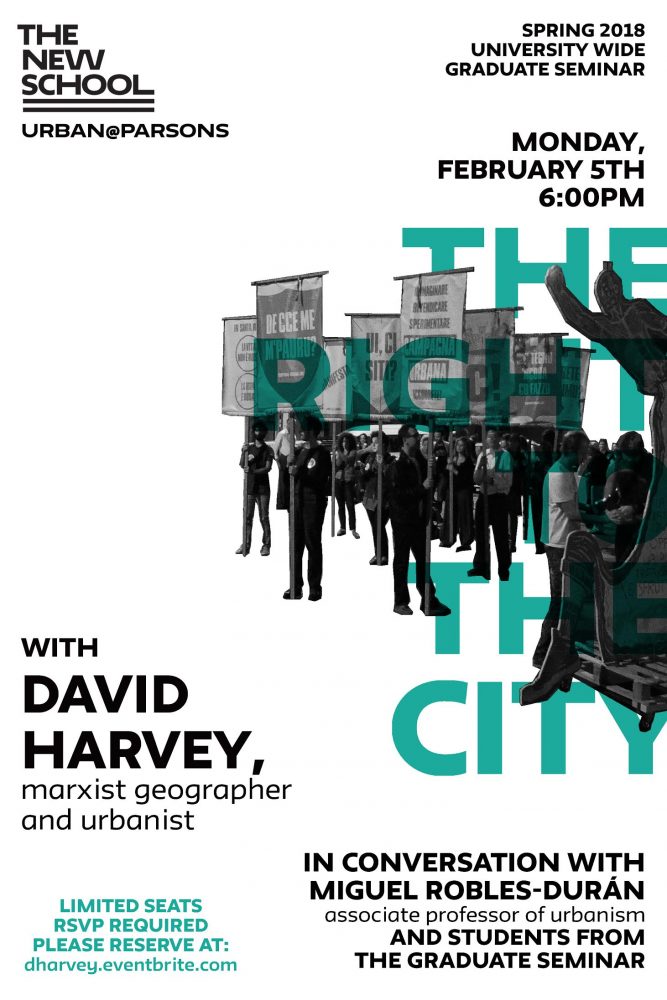 The Right to the City Graduate Seminar is honored to host as guest, marxist geographer and urbanist, David Harvey this coming Monday, February 5th at 6:00pm. David Harvey will be in conversation with Miguel Robles-Durán, Associate Professor of Urbanism, and students from the graduate seminar. The event will take place at:
University Center
63 5th Avenue
Room L104
New York, NY 10003
RSVP is required. For tickets and more information, please click here.