NYC2033: Radicalising Urban Futures Oct 27, 2023 @ 2:00 PM & Oct 28, 2023 @ 10:00 AM
Engaging in exercises of collective envisioning is of utmost importance to incite the conceptualization and experimentation of radical urban futures that can transform the socially, economically, and environmentally unsustainable processes dominating our current urban landscapes. With a specific focus on envisioning the future of New York City in 10 years, NYC 2033 aims to reflect on the necessary political, pedagogical, and activist practices to prioritize urban directions for the next decade. By bringing together a diverse range of voices, perspectives, and expertise, the conference seeks to foster meaningful dialogue and exchange of ideas.
The various panel discussions will explore innovative approaches, challenge existing paradigms, and propose transformative directions. The ultimate goal is to inspire actionable strategies and initiatives that can shape a more sustainable, inclusive, and equitable urban future for New York City and beyond.
Featured Panels 
Housing Justice: Rob Robinson, Lynn Lewis, Samuel Stein, moderated by Gabriela Rendón
Migration: Nora Akawi, Rodrigo Camarena, Silvia Federici, moderated by Andy Battle
Solidarity & Care: Tom Angotti, Eduardo Rega-Calvo, Maliha Safri, moderated by Evren Uzer
Abolitionism:

Isshaq Albarbarty

, Kazembe Balagun, Cheryl Rivera, moderated by Lauren Hudson
Environmental Justice: David Harvey, Tait Mandler, Quito Ziegler, moderated by Miguel Robles-Durán
Details
Friday, Oct 27, 2023, 2:00 PM to 6:00 PM (EDT)
Saturday, Oct 28, 2023, 10:00 AM to 5:30 PM (EDT)
Starr Foundation Hall, 63 Fifth Avenue
UL102
RSVP here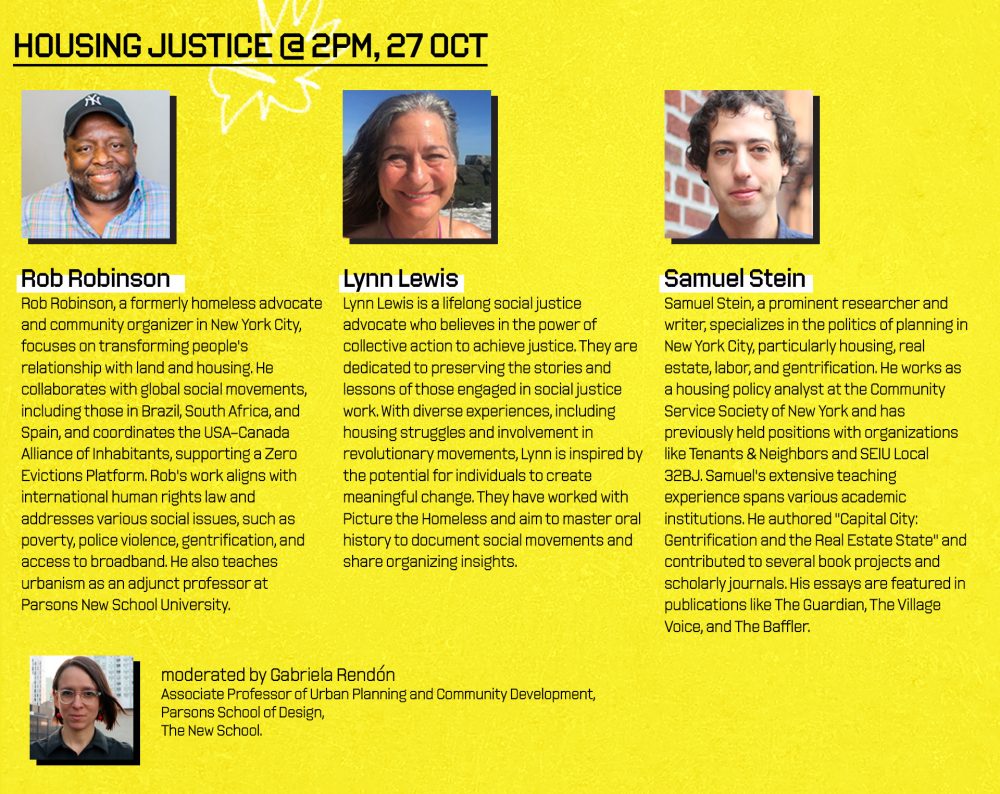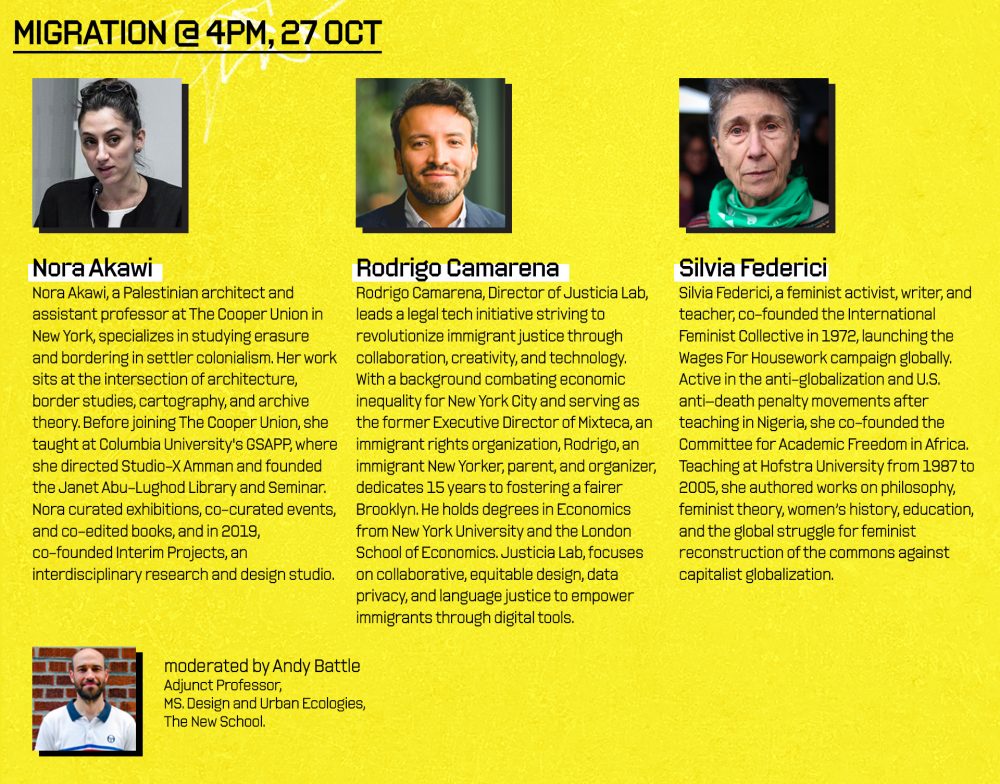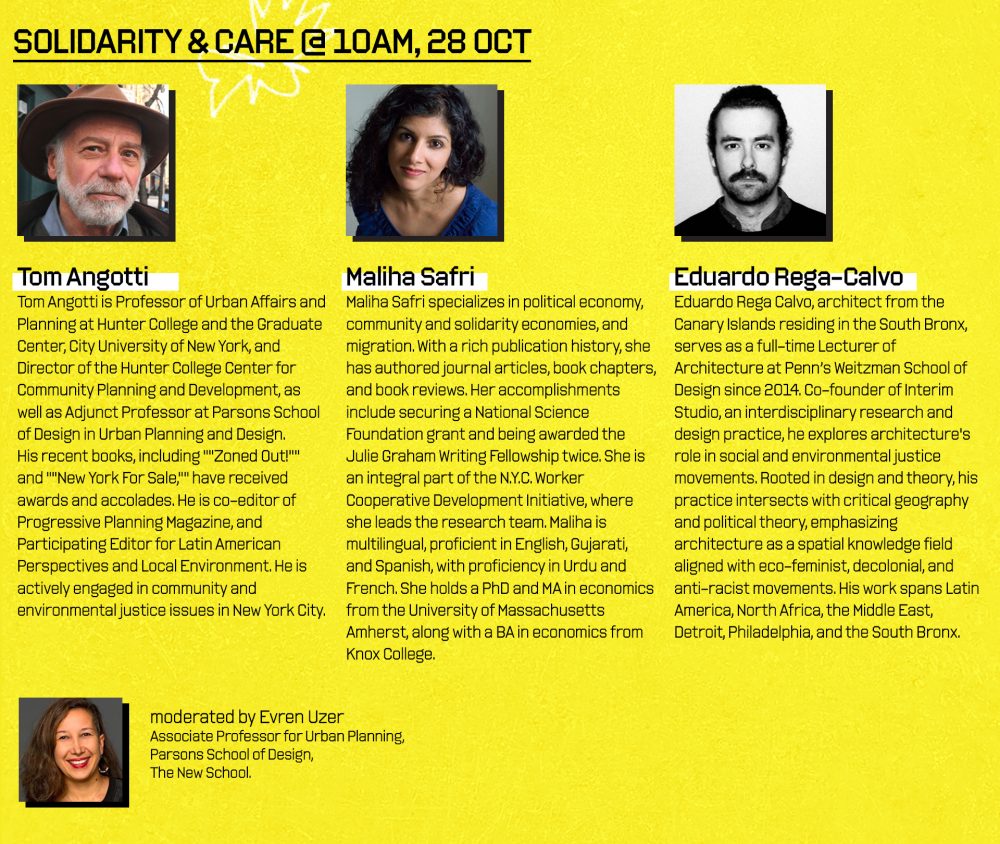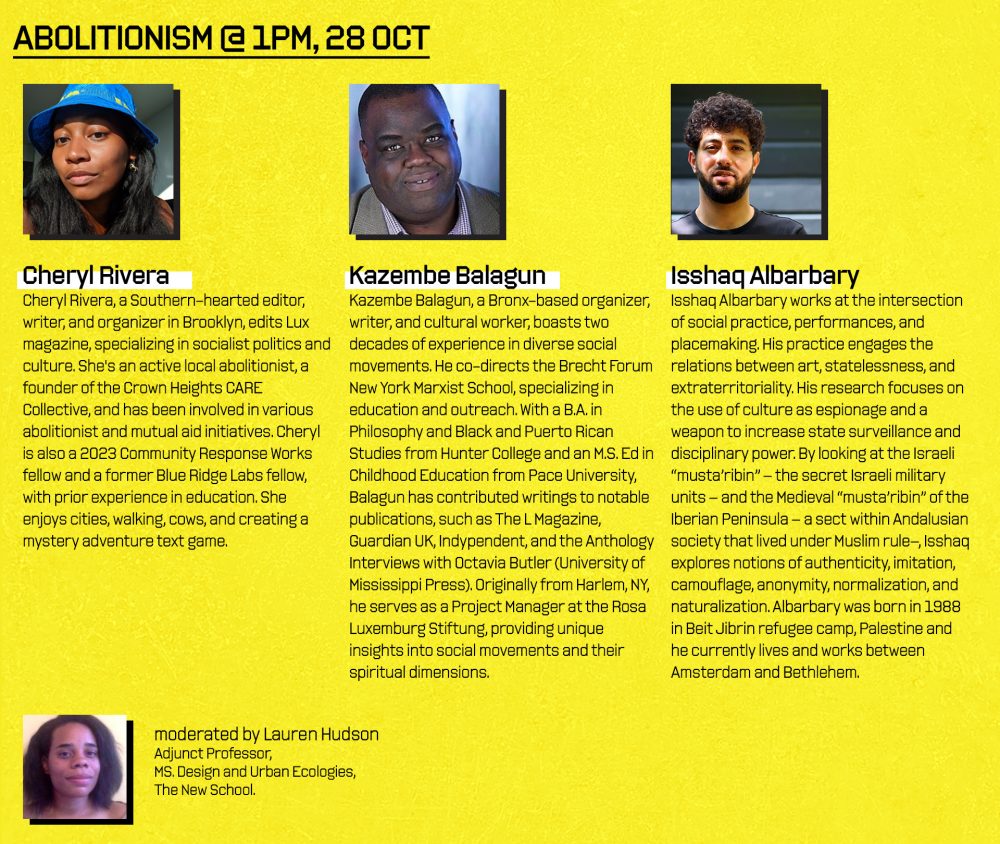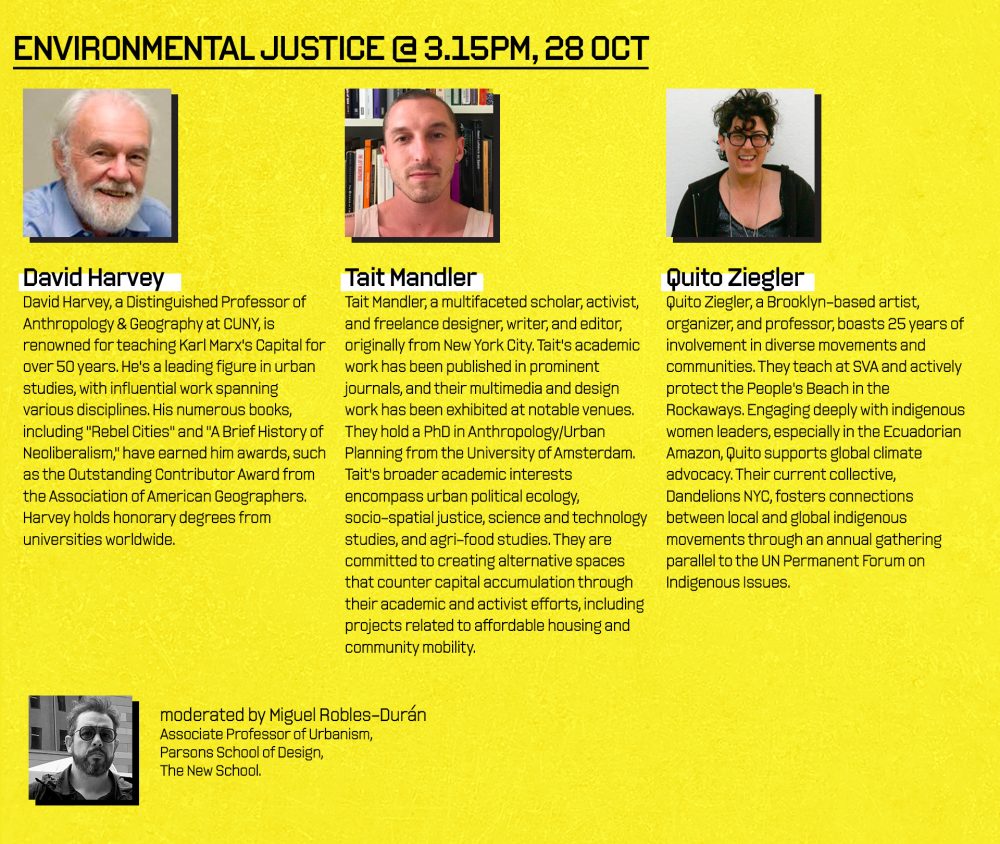 NOTE for rescheduled speakers (As of 10/24):
Silvia Federici will be in the Migration panel (4PM, 10/27), with Nora Akawi and Rodrigo Camarena.
Tom Angotti will be in the Solidarity & Care Panel (10AM, 10/28), with Eduardo Rega-Calvo and Maliha Safri.
Isshaq Albarbarty will speak via Zoom, in the Abolitionism Panel (1PM, 10/28), with Kazembe Balagun and Cheryl Rivera.