Join us Wednesday February 28 for a panel on Community Land Trusts and other permanently affordable housing options in NYC and Barcelona!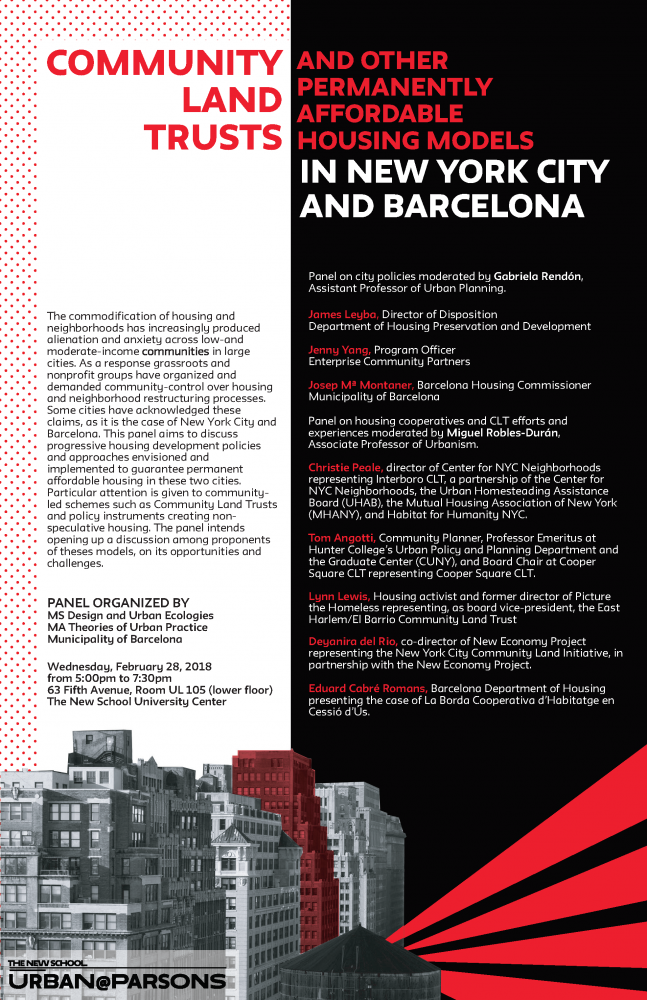 The commodification of housing and neighborhoods has increasingly produced alienation and anxiety across low-and moderate-income communities in large cities. As a response, grassroots and nonprofit groups have organized and demanded community-control over housing and neighborhood restructuring processes. Some cities have acknowledged these claims, as it is the case of New York City and Barcelona. This panel aims to discuss progressive housing development policies and approaches envisioned and implemented to guarantee permanent affordable housing in these two cities. Particular attention is given to community-led systems such as Community Land Trusts and policy instruments creating non-speculative housing. The panel intends opening up a discussion among proponents of theses models, on its opportunities and challenges.
Please join us for the event on Wednesday, February 28 from 5 to 7:30 PM at the University Center in room UL105.