Join for a discussion about Macau, its casino resorts and its urban commons – Wed. Sept. 27, 2017!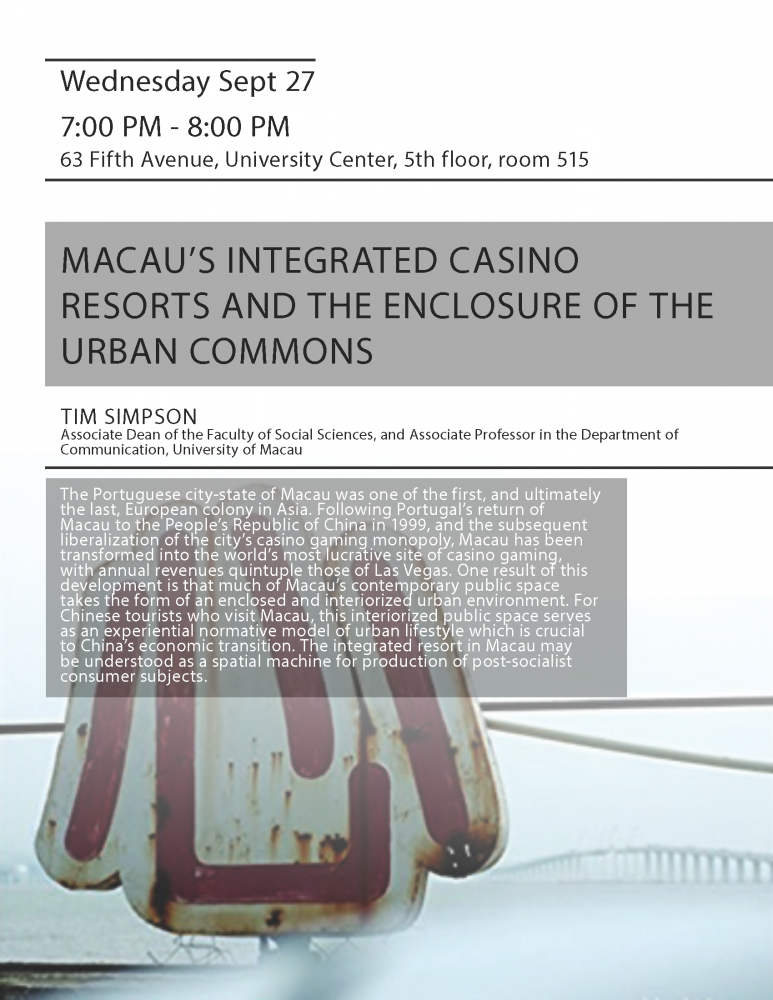 The Portuguese city-state of Macau was one of the first, and ultimately the last, European colony in Asia. Following Portugal's return of Macau to the People's Republic of China in 1999, and the subsequent liberalization of the city's casino gaming monopoly, Macau has been transformed into the world's most lucrative site of casino gaming, with annual revenues quintuple those of Las Vegas. One result of this development is that much of Macau's contemporary public space takes the form of an enclosed and interiorized urban environment. For Chinese tourists who visit Macau, this interiorized public space serves as an experiential normative model of urban lifestyle which is crucial to China's economic transition. The integrated resort in Macau may be understood as a spatial machine for production of post-socialist consumer subjects.
Professor of the University of Macau, Tim Simpson, will present on this topic.
The discussion will take place on Wednesday, September 27, 2017 from 7 to 8 PM. It will be held in room 515 of the University Center located at 63 5th Avenue, NYC.