Global Design Studio in the Age of Pandemics_Thursday June 25, 8AM EST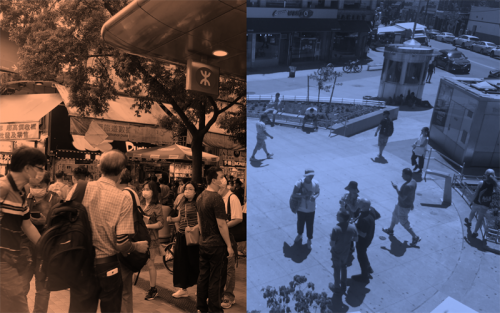 Thursday June 25, 8AM EST
This webinar is part of the initiative '2020: A Year without Public Space under the COVID-19 Pandemic'. For the list of events in the series, follow this link.
>>> REGISTER HERE
The COVID-19 pandemic has forced architecture, design and planning schools and universities around the world to pause face-to-face teaching and shift to online learning platforms, with students, professors and researchers bound to their places of residence. In addition to the effects on traditional studio teaching, this situation affects particularly programs which offer alternative learning formats, in which students travel to remote places to experience different cities, cultures, and landscapes. With new digital technologies and the ever-expending range of online resources for remote research, learning, and design, the so-called Global Design Studio has now migrated online. Academic partners across the world are currently engaged in building comparative frameworks and design parameters for organizing such remote studios. On the one hand, absence of traveling will have a desirable environmental impact. On the other hand, questions related to conducting remote research or intervening in an unknown place bring practical as well as ethical dilemmas we are all confronted with. Given the trajectory of the current pandemic, and the likelihood of new ones emerging, remote Global Design Studio might become a permanent feature of design and planning schools.
This webinar focuses on the learning format of remote global design studios and discusses challenges and opportunities. It also discusses one experiment with a global design studio which was launched as part of the initiative: 2020: A Year without Public Space under the COVID19 Pandemic, by design programs in Auckland, Hong Kong, and New York in collaboration with City Space Architecture and The Journal of Public Space, with the aim to develop new formats for new global online public space learning programs. It also reflects on what can be learned for such programs from innovative approaches in remote ethnography and innovative design approaches.
Welcome address
Luisa Bravo, City Space Architecture and The Journal of Public Space, Italy
Moderation and introduction
Hendrik Tieben, The Chinese University of Hong Kong, School of Architecture, Hong Kong
Auckland, Hong Kong and New York collab studio
Miodrag Mitrasinovic, Parsons The New School, New York, USA
Features and attributes of the remote global studio, parameters for comparative frameworks for a global study of public space
Speakers
Terri Tan,The Chinese University of Hong Kong, Hong Kong & Sian Singh, Unitec Institute of Technology, New Zealand
Workshop presentation
Stephanie Cheung, iDiscover, Hong Kong
Setha Low, The Graduate Center, City University of New York, USA
Georgeen Theodore, Interboro Partners, New Jersey Institute of Technology, USA
Respondents
Ali Madanipour, Global Urban Research Unit (GURU), Newcastle University, United Kingdom
Manfredo Manfredini, University of Auckland, New Zealand
Annabel Pretty, Unitec Institute of Technology, New Zealand
Round table discussion