Join us for this exciting night and cheer on your favorite startup!
The Finalists Pitch Night will host the presentations of the new applicants to ELab's 12-month fellowship incubator program (November 14 2016 – November 14 2017).
The jury for startup selection will consist of partners, investors, mentors, alumni and Parsons faculty and you all.
Learn more about the fellowship program here! RSVP Today !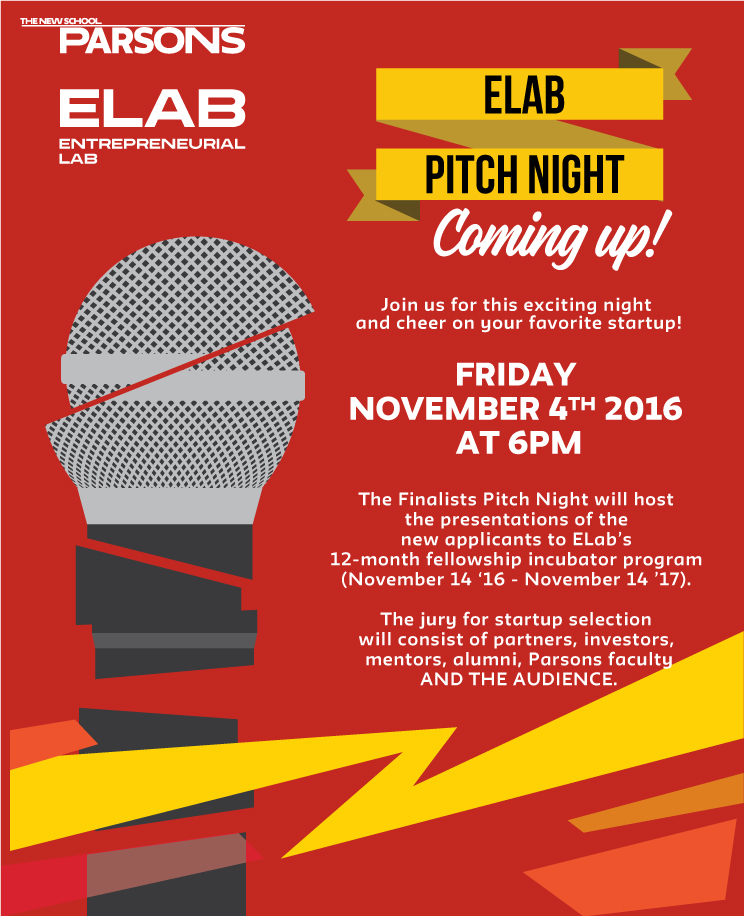 Looking forward to seeing you there and let's wish them all the best of luck!
What: ELab Pitch Night
When: November 4th, 2016, 6pm-9pm
Where: 66 Fifth Avenue. N 101 – Anna-Maria and Stephen
Kellen Auditorium. New York, NY 100
——-
Follow the ELab news: