2020 Summer Fellows
Please join us in welcoming the ELab's Summer Accelerator Cohort for July 2020.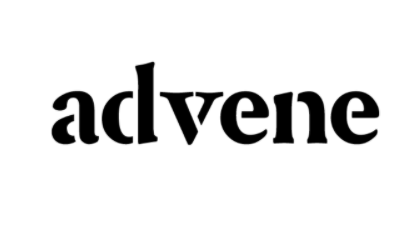 A project-based, item-driven sustainable design brand based on a new 'co-development' model that carefully re-evaluate every step of the traditional design process, from raw fibers to design constructions, co-developed with suppliers pioneering sustainable production techniques.
Contact: yijia.wang@newschool.edu
https://www.advenedesign.com/
https://www.instagram.com/advene_design/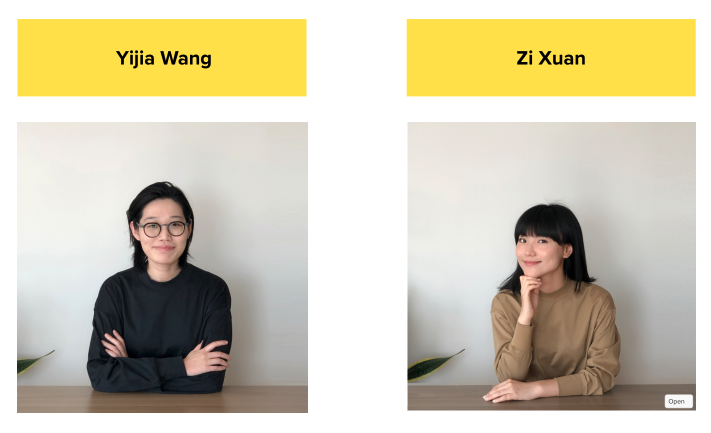 Brand Director, Yijia Wang Parsons MA Design Studies '19  & Creative Director, Zi Xuan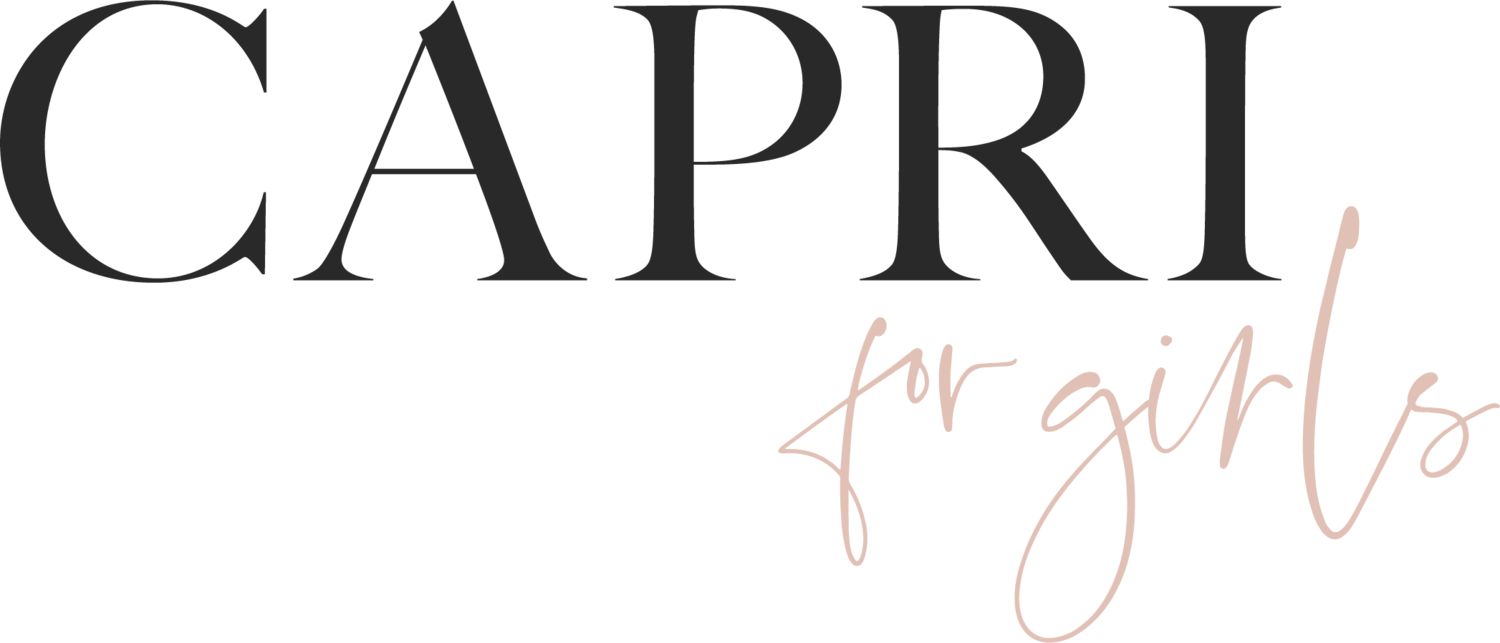 Capri is a financial education app and website designed to develop financial literacy skills and confident money mindsets in female and female-identifying high-school & college-age teens. It aims to empower girls with the tools and opportunities to build long-term, sustainable financial wellness.
Contact & Links: nicole@capriforgirls.com
https://www.instagram.com/capriforgirls/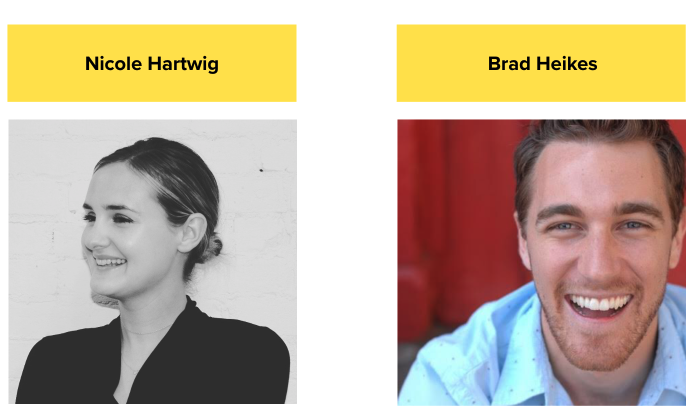 Founder, Nicole Hartwig, Parsons BBA Strategic Design and Management '17 Diversity, Equity & Inclusion Lead Brad Heikes
Reut is a fine jewelry house that reimagines classic styles for the modern woman. Designed with a timeless approach and exceptional quality to be passed down for generations, each piece plays with the poetic duality of opposing elements — in color, material, and form.
Contact & Links: reut@reutnewyork.com
https://www.instagram.com/reutnewyork/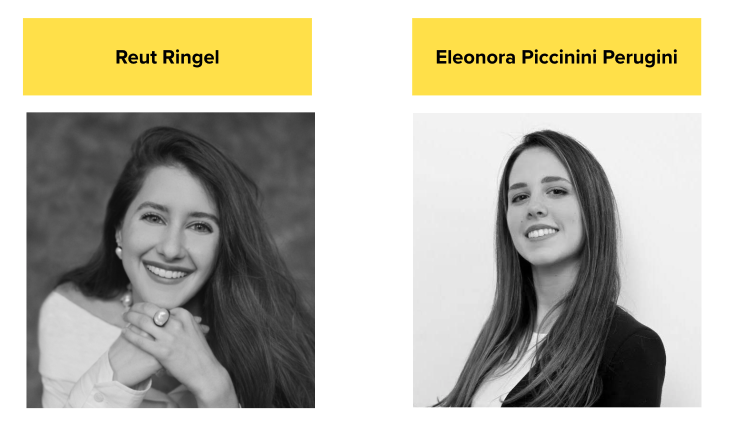 Founder, Reut Ringel Parsons BBA Strategic Design & Management '15, Co-founder and CFO Eleonora Piccinini Perugini 
SingBird is a platform that allows us to listen together, wherever today takes us. Whether we run through the city, wait for the next train, or travel the world. With SingBird we can dance with our friends and idols anytime, anywhere. All we need is SingBird and a streaming service subscription.
Contact: eliasgrau@singbird.eu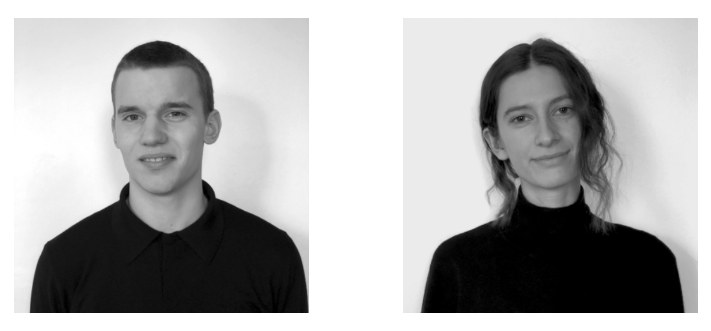 Founder, Elias Grau Parsons BFA Communication Design Candidate '21 Co-Founder, Emma Wernsdorfer (Parsons BFA Integrated Design '19)
---
Past Fellows
2019 Fellowships
We are happy to announce the winners of the ELab 12 Month Incubation Fellowship program, starting in January 2019. 
In Care
Pamela Cooper
InCare provides low cost therapy devices for people with Neurological Differences (autism, brain trauma and mood disorders). Our goal is to make medical products attainable for people who do not have insurance to cover mental health treatment.
incarebrand@gmail.com
Gentleman's Factory

Jeff Lindor
The Gentlemen's Factory is a Workspace & Community Designed to Enhance, Connect and Invest in Men of Color. We are a growing community of like-minded individuals that are invested in each other's success. We provide our members with valuable resources and a strong culture of collaboration and unity that will enhance your productivity. We Don't' Grow in Isolation, We Grow in Community.
Jeff.Lindor@GroomedSuccess.com
TAI
Sandeep Tupili Andrapathy, Kavitha Kothari, Ekta Nahar
Tai by Studio9696 is a fashion brand focussed on reimagining heritage based fabrics by creating a line of unique, versatile and trendy garments that appeal to the mainstream fashionista.
tupls312@newschool.edu
Collabaret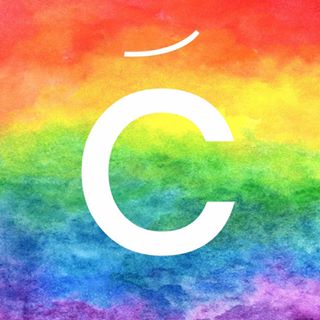 Madison Dailey '16 & '19 , Rachel Doyon '16, Christy Waldrop
Imagine an immersive evening of multidisciplinary artists breaking creative silos through curiosity and conversation. Cue Collabarét; a full service production company that showcases collaborations, IRL.
hello@collabaretnyc.com
Lit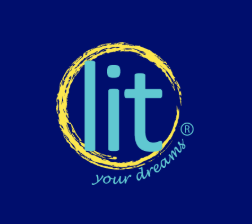 Maribel Feito
Lit Your Dreams is a kid's pjs design company. We create sweet and soft designs that glow in the dark. For us darkness is a space to inspire creativity, spark imagination and trigger dreams of fantasy and endless worlds.
feitm609@newschool.edu
JAIYOU Fulya Turkmenoglu
One size does not fit all anymore. People want to use thoughtful products and items and want to feel better. At JAIYOU we aim to combine fashion, and technology into orthotics, sports medicine, and functional wearables. It's not only good business, but it's also great for humankind.
fulya@newschool.edu
D.Rienzo

Alexandra de Rienzo
D.Rienzo is an online trunkshow and e-commerce for emerging luxury brands. We help discover and grow top local and international designers that create unique, chic and high quality products.
deria749@newschool.edu
Nora
Nagasai Adama
Nora aims to deliver the best quality feminine personal hygiene products in India, ensuring women have access to safe, sustainable hygiene products.
adamn100@newschool.edu
2018 Fellowships
We are happy to announce the winners of the ELab 12 Month Incubation Fellowship program, starting in January 2018. 
Startup:  Waroong
Hasin Ahmed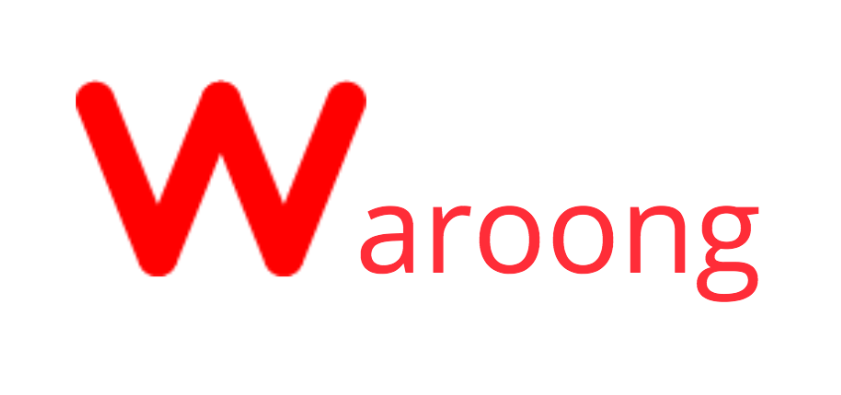 Inspired by "warung," the Malay word for a small family-owned store, Waroong rejects the global trend that says the success of e-commerce must lead to a decline of in-store activity. Instead, their mission is to blur the line between online and offline shopping using a little bit of technology and a lot of education. In doing so, Waroong will foster an advanced commerce environment, one where efficient online transactions increase meaningful in-store interactions. So whether it's the bodega around the corner or a mudi dokan in the bazaar, Waroong will give every business the same chance to be discovered by new customers in the expanding digital economy.
Startup: MEDIAxWOMEN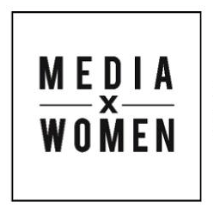 MEDIAxWOMEN is a diverse, inclusive and global community.  MxW creates a climate of possibility through the experiences of content, connections, collaborations, and events for women in media industries.  Through its platform, MxW promotes awareness, eduction and inspiration for women in media.
Sarah Jones

PMD Alliance provides opportunities for people impacted by Parkinson's and other disorders to learn, live life fully, and connected.  PMD is a nonprofit that reaches across communities and partners with physician to provide eduction, care partner retreats, web talks and support group leader training.
Tim Ronco and Joonas Kyöstilä

Pulpmade takes boring children's products and redesigns them into exciting tangible objects that engage creativity.  Pulpmade's first produce is the Posse Stool, a functional stool made of recycled paper that also works as an open-ended canvas for children to draw, decorate and express themselves.
kyosj445@newschool.edu
ronct682@newschool.edu
Startup: Setle
Daniel Cervenka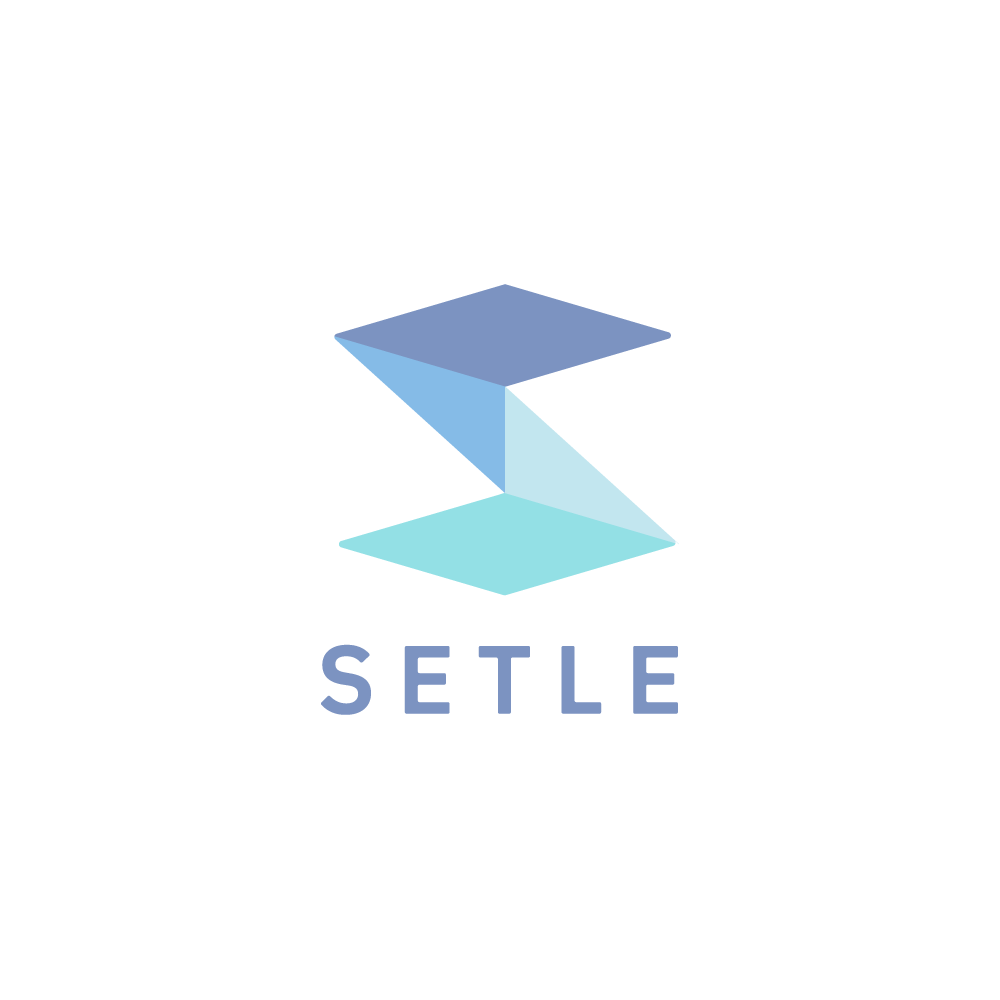 Setle is a digital asset transfer and payment platform, which removes the friction from the process of constructing a working agreement, sending files, reviewing them, and concluding the transaction with a payment.
Angela Bronza and Chloe Guss

Threadcycle's mission is to collect and recycle textile waste from garment manufacturers in order to reduce landfill use and energy waste and to preserve valuable raw materials. Using collected fabric scarps, Threadcycle breaks down the materials through paralysis to create Biochar which can be sold and used for filtration, fertilization and stimulation of agricultural growth.
chloeguss@gmail.com
ashley.starks@gmail.com
Startup: Unfold
Alfie Cobo

Unfold is currently priced at $0.99, and offers an ad-free and in-app-purchase-free experience for users interested in digital storytelling.  Unfold lets you stand out from the crowd to create beautiful and minimal-looking stories using easy-to-use templates.  Users are able to select templates and add text, photos and videos creating stories within the app.
_______________________________________________
2016-17 Fellowships
Ashley Starks Amin

Civic Fleet's purpose is to make government services easier to navigate, universally accessible and effectively delivered. Civic Fleet provides a set of tools to help people navigate the social security and medicare/aid system.
Startup: Empathecary
Nicholas Morozowich

Empathecary is  a service supported by a digital platform that simplifies patient access to medical marijuana and builds personalized and meaningful connections between patients and caregivers.
Angela Bronza and Chloe Guss

Threadcycle's mission is to collect and recycle textile waste from garment manufacturers in order to reduce landfill use and energy waste and to preserve valuable raw materials. Threadcycle's long-term goal is to develop a system for recycling large quantities of textile waste. Their offer in stage one is conprised by DIY Craft Kits & Workshops.
Startup: Offseat
Limassol Zok and Katya Rozanova

Offseat is a mobile app that enables users to plan walking meetings based on the features that address aspects of scheduling, inviting people, and customizing the route based on the type of the meeting, the destination, and desired actions to be taken along the way.
Startup: Beyond ABC
Katherine Wallace and Danny Dang

Zer is an augmented reality publication that aims to engage Generation Z with substantial news. They are creating bite-sized experiences that allow users to get a deeper look at important topics such as gender issues, climate change and global affairs. Their goal is to become the go-to destination for the younger generation to access news on augmented reality technology.
_______________________________________________
2015-16 Fellowships
Startup: ART TAP
Robyn Asquini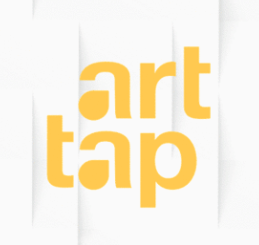 A curated professional fine art experience across multiple retail channels. Our aim is to create an engaging, seamless, and affordable experience that empowers artists and allows greater access to quality artwork.
Achievements: ArtTapX won the Alley Boost "Startup Investor Night To Watch" pitch competition which is a closer step for the company towards receiving investment.
ArtTapX also won the Publicis90 Award (50K), a global initiative from Publicis Groupe to celebrate the agency's 90th anniversary. ArtTapX was one of the 90 startups selected to received funding and mentorship.
Startup: BLINK BLINK
Nicole Messier and Alex Tosti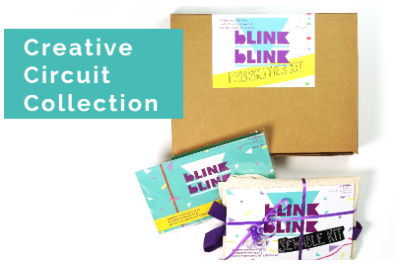 A creative circuit kit that teaches the same logic, problem solving, and critical thinking skills that are necessary for STEM careers in a playful, creative, and welcoming kit, focused especially on girls. It allows users to make the kinds of projects they want to be making plus technology.
Achievements: Blink Blink recently won the Next Top Makers from NYC EDC, a program of New York City Economic Development Corporation, the City's primary engine for economic development, charged with leveraging the City's assets to drive growth, create jobs, and improve quality of life.
Startup: NANOOM
Shiwon Jang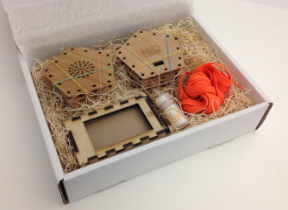 Nano is a playful and adaptable system that is made with the modern family in mind and utilizes smartphones as an engine for a toy families build together. It is designed to foster the development of cognitive, social, emotional and fine motor skills.
Gabor Tankovics, Namreta Kumar, and Yuchen Zhang
Dartboard challenges you to enjoy your spending while it aims to keep your money on target. Dartboard builds from the positive experience of social networks to motivate healthy financial behaviors. Dartboard changes our relationship with money to one that is positive, simple,and open.
Achievements:  Dartboard was selected twice as one of the 9 winners of the NYC Media Lab Combine. The Combine program focuses on the commercialization of emerging media technologies from faculty and students within NYC universities. The program is supported with generous funding (25K) from the NYC Economic Development Corporation, the Mayor's Office of Media and Entertainment, and through the support of NYC Media Lab's corporate membership.
Dartboard was also the first startup selected to be part of the International Innovators Initiative (IN2NYC), the first municipal program in the nation designed to help international entrepreneurs access visas so they can create jobs in the United States.
Shahrouz Varshabi and Sheida Varshabi

Designity is an exclusive online platform for design students and alumni with .edu email addresses to establish a meaningful collaboration between the academic and professional world. It enables anyone within our community to post an opportunity and it increases alumni engagement, encouraging them to hire students from within their own network.
Achievements: Designity has more than 1,650 members, 60% of that being designers and 40% employers. The company has just been funded by a private investor. 
Cecilia Steele and Jalen Vasquez

A platform that will enable freelancers to expand their client base and regular income by connecting them directly with potential clients based on location, skillset, rates and reviews. It focuses on communication which results in better work and higher client satisfaction.
Startup: IN•SITE
Nada Elokdah, Larissa Begault, Julia Borowicz, Rania Dalloul, Nora Elmarzouky, and Sara Minard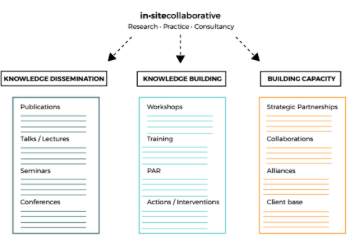 In•site collaborative is a multidisciplinary design consultancy tackling issues around unequal urban development, through research, design strategies and diverse partnerships, maneuvering between the policy realm and local stakeholders.
Colleen Doyle, Lilian Tong, and Doremy Diatta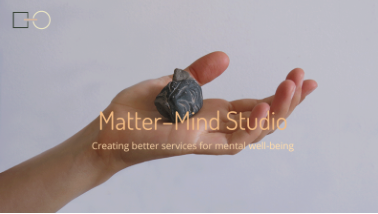 Through research and consulting, Matter–Mind Studio shifts the way health products and treatments are made, used and understood today. It is for people to learn about themselves and improve their well-being through small yet momentous experiences with the objects, spaces, and people around them.
Catherine Choronzey
Senses & Co is a subscription-based service that provides its members a unique way of exploring their intimacy and their sensuality. It aims to enhance the experience of purchasing erotic products and fill the gaps created by the existing market.
Thomas Disley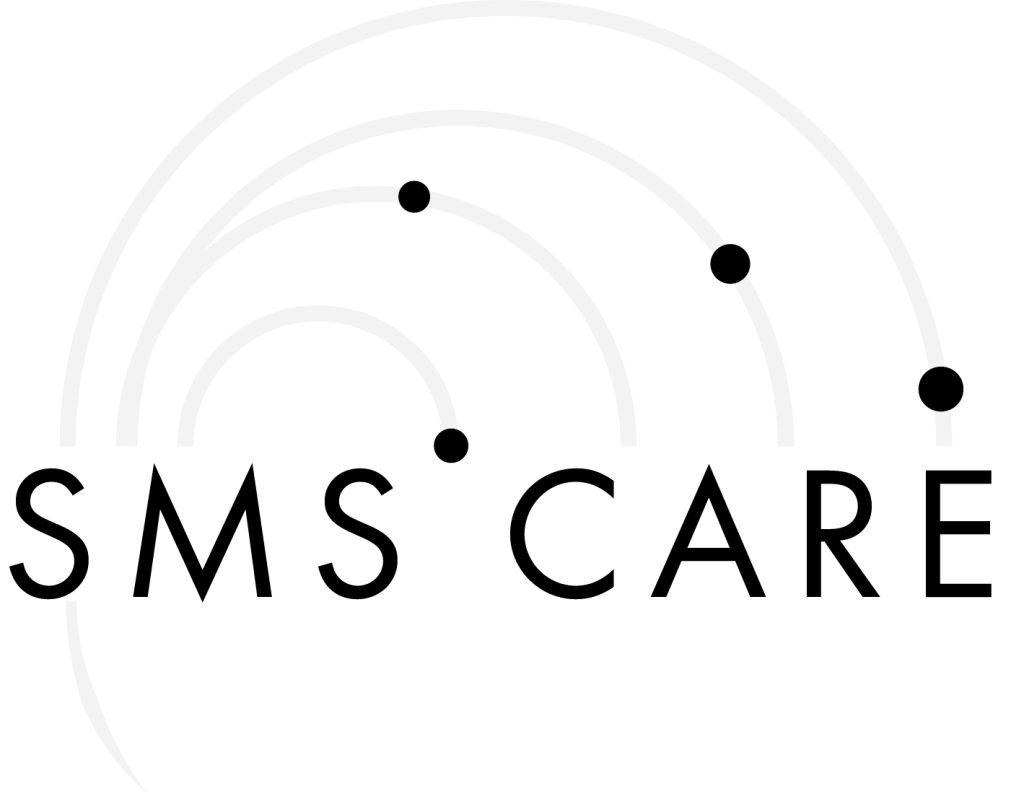 A mobile app for real-time monitoring and evaluation of municipal spending on infrastructure in developing countries.
Achievements: SMS Care won $20,000 from D-Prize to launch a pilot in Niger (Africa). D-Prize is a call to the world's boldest entrepreneurs to design a new social enterprise and solve one of the distribution challenges. The D-Prize will also help find future funding and grow the company as the pilot was proven successful.
Startup: WAYSCAPE
Alan Holt, Dylan Shad, Nicole Selken, Patrick Mooney, and William Ray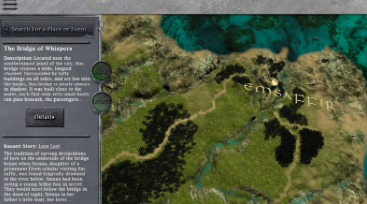 Wayscape is a narrative platform for web and mobile that aims to revolutionize participatory storytelling. It invites users to participate in a shared story world that is expressed through short fiction, webcomics, and an ongoing alternate reality game. For fantasy readers, creatives, and players of roleplaying games like Dungeons and Dragons.
 ________________________________________________
2014-15 Fellowships
Out of the four grantees, two of the start-up projects were in the strategic consultancy space, offering services to social enterprises, governments and nonprofits:
Designing the We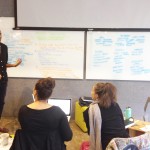 Designing the We Braden Crooks, April De Simone, Ron Morrison and Dagney Tucker make up this dynamic multi-disciplinary team. DTW utilizes a holistic, purpose-driven approach to collaboratively create systems change. Strategies include participatory Research, Planning and Design, Project Incubation and Management; Collaborative Methods and Impact Evaluation and Evolution. The group utilizes a hybrid benefit corporation that functions as a Social Lab, R&D consultancy and long-term project incubator, partner, networker and friend. Designing the WE's theory of change is: The more we co-operate, co-create and co-produce, the more meaningful, sustainable and just our impact will become.
Propeller Innovations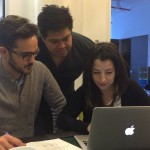 Propeller Innovations helps community-based organizations thrive and anticipate change. It concentrates on innovation capacity-building through ideation workshops and concept prototyping. Propeller makes accessible tools of innovation and design-thinking, which are typically only available to corporations and organizations large enough to engage expensive consultancies. The remaining two grantees from the graduate Urban Programs focus on digital solutions leveraging open source community activism and urban transformation.
Sean Baker, Mike Verona and Leah Cabrera of Propeller
The Urban Atlas Project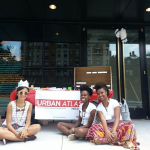 The Urban Atlas Project started by two women in our Graduate Urban Program, Sabrina Dorsainvil and Luisa Múnera (picture), Urban Atlas is an archive of narratives around urban development as seen through a Five Lenses approach of Stories, Boundaries, Power Dynamics, Networks and Imaginaries. It serves as a platform for local artists, residents and youth to critically investigate, unearth and imagine the ways in which processes and effects of urban development impact their everyday life.
StudioMAP_studioSWAP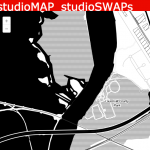 StudioMAP_studioSWAP Caitlin Charlet's business plan is a free online interactive map based digital platform to post and search creative work spaces available for exchange. Map based space locating is becoming the norm for searchable property within cities where studioMAP_studioSWAP is first to serve the creative community as to date.
N8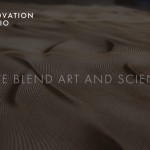 N8 was founded by an inventor and technologist Victor Angel and his systems thinker partner Alex Jinich. It is a socially-driven innovation studio that applies a unique research methodology that spans the wide spectrum of researching, creating, and scaling. Collaborating with researchers, N8 designs solutions by envisioning new market needs in high-impact areas in the market.