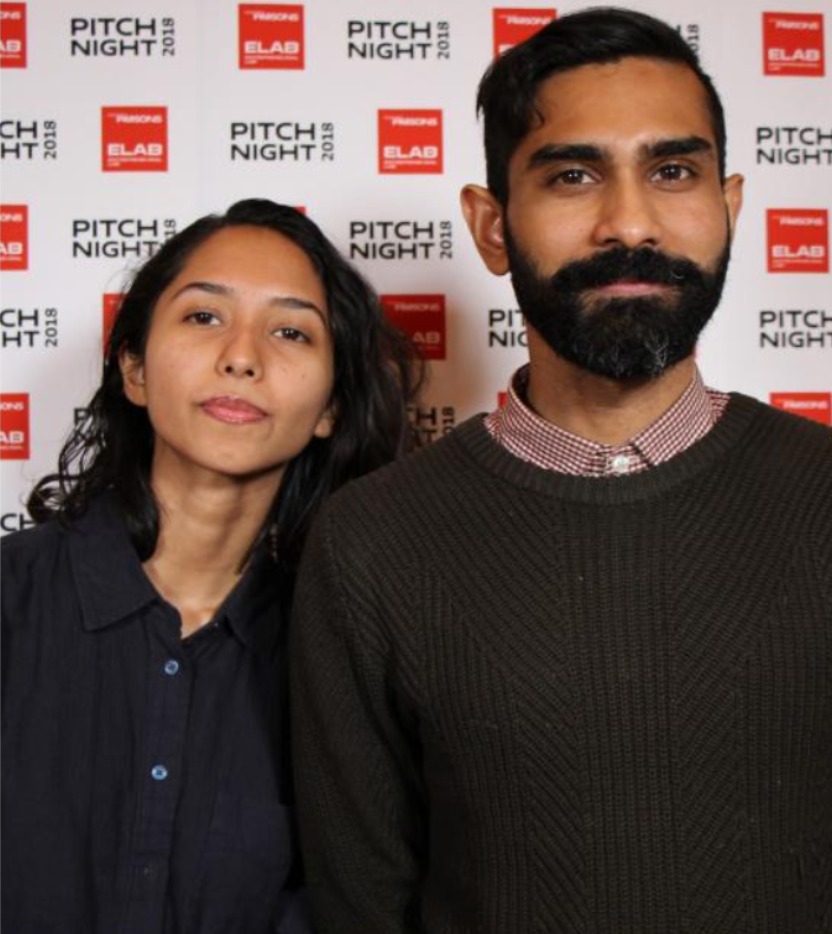 ELAB
Fellow Spotlight: Hasin I. Ahmed
Interview by: Sasha Charlemagne
Hasin
Since launching Taratari  three years ago, you have co-founded two other companies with your sister Samiha — Burdie and Honest Social.  Do you think of yourself as a serial entrepreneur?  How would you describe that inner journey from idea to launch?
I have always seen myself as someone who can wear multiple hats. While spending a few years consulting with various companies, I realized that I really enjoyed working on multiple projects at the same time. Transferring that sentiment over to working on my own business ideas seemed like a natural development. I would say that the journey has been fun, though it's important to remember that it's far from over. I like to remind myself that every venture we're taking on is long term and it's ok to take our time to get to our final destination.
You describe Taratari as an online directory of family-owned stores – the corner Bodega or the Mudikan in the Bazaar.  Tell us more about the people behind these small businesses and what prompted you to want to help this particular community of small business owners.
I have always enjoyed shopping at small businesses in Bangladesh and around the world. We came up with the concept of Taratari because we don't wish to see small businesses close at the hands of large e-commerce companies when a change as simple as having some web presence can help them retain and grow their customer base in the digital age.
What have you learned since launching Taratari and how has the company evolved since Elab?
Taratari started out as a digital marketing platform for small businesses, but as we worked on the idea more and more we realized it could be something much bigger than just a marketing tool. Since those early days, we have learned a lot about iterative ways of building things through Taratari. Elab introduced us to mentors that encouraged us to make failure and learning a part of our product development process. As a result, we are now able to move from concept to tangible product to final product very quickly.  In other exciting news, we are also gearing up to make our first hire!
You've talked a bit about using e-commerce to facilitate in-store interactions.  Can you share more about that vision and what success looks like for Taratari?
We created Taratari because, as much as we love using the internet and technology to make our lives easier and more convenient, we also value the option of going to a physical store to grab what we need for ourselves. As such, success for Taratari means brick and mortar stores that are at risk of being undercut or put out of business by e-commerce giants like Amazon and Alibaba can have their own place to do business on the internet without compromising the physical stores that make them unique.
Hasin & Samiha
Tell us more about Burdie and Honest Social.  Why did you launch these two companies?

  
We actually launched Burdie when we needed some distance from Taratari before deciding our next steps. As frequent travelers, we saw a need for a travel discovery platform that goes beyond the usual "top 10" destinations that we've all heard of. As such, at the core of Burdie is content that is unique in its focus on lesser-known destinations and places that aren't thought of as destinations at all.
Honest Social, on the other hand, is a more straightforward venture which came out of our desire and ability to help small businesses make social media a more effective part of their marketing efforts. 
Is there a common thread running between Taratari, Burdie and Honest Social?
We believe a common thread between all of our work is storytelling. With both Taratari and Honest Social we tell stories of a world in which the internet facilitates meaningful real life connections for small businesses. On a more individual level, Burdie tells the stories of travelers who can think beyond hype, people who aren't afraid to take chances and open their minds to unfamiliar territory. 
What's it like to work together as siblings?
Samiha –
Working with my older brother can be intense when we don't agree on an issue, but for the most part it's one of the easiest business relationships I've ever had. We are both very goal-oriented people and we both hold ourselves to high standards of work, so we're able to come to decisions quickly and execute efficiently. Furthermore, as siblings, we have seen—and influenced—each other's work ethics throughout our lives, which makes it easy to trust that the other person will always pull their weight. 
Hasin –
It's great. We have very similar growth driven mindsets, which definitely allow us to be decisive as a team. We also both appreciate the risk that comes with any entrepreneurial projects but at the same time it is fun to create something new from scratch. 
If each of you could give some advice to emerging entrepreneurs or those thinking about launching a venture, what might that be?
Samiha –
I have two pieces of advice for emerging entrepreneurs: 
1) If you're overwhelmed by the idea of launching something, start by simply taking a piece of paper or a Google Doc and just externalizing your ideas.
2) Don't get stuck in the planning phase. Constantly create products and see how they perform in the real world. It's easy to get stuck in the planning phase, to spend months making sure your final product comes out perfect—we did that for a while, too. But no product will ever be perfect from the start, there will always be room for improvement. As long as you channel your big ideas into smaller, MVP-style products that you can present to others for quick feedback, you can make continuous progress.
Hasin – 
Keep learning. The world is constantly changing around us, so it's important to stay in touch with how business is currently being done and what the future might hold. For example, as a self-taught developer, my aim isn't to be the best developer, but to be knowledgeable of the latest technologies and be able to apply them in the real world. Lastly, engage in cross-disciplinary thinking. In my case, I went to business school for undergraduate studies, then studied economic policy in grad school, and have been working as a designer throughout this time. All of these intersections help me think differently and formulate unique ideas that I wouldn't have been able to conceive if I had limited myself to only one of these fields.