"Starbucks and our commitment to sustainability" a talk with Carl Brettman
Thanks to all the students who participate yesterday on the web conference with Carl Brettman, we will like to share this video with all our community, and hope you enjoy it!

Brief:Starbucks has made a global commitment to corporate responsibility and sustainability. As part of that commitment, Starbucks has established a number of corporate social responsibility goals. In particular, Starbucks is working towards making all of its new, company-owned stores to be LEED certified. With now almost 300 stores in 18 different countries being LEED certified, Starbucks is starting to deliver on that goal.
This 30 minutes talk with Carl Brettman will walk you trough the vision of one leader companies in their developing strategies in this area.Click on the following link to see the complete presentation: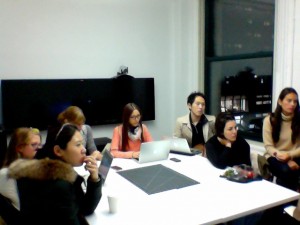 Starbucks Sustainability Presentation 11-8-13