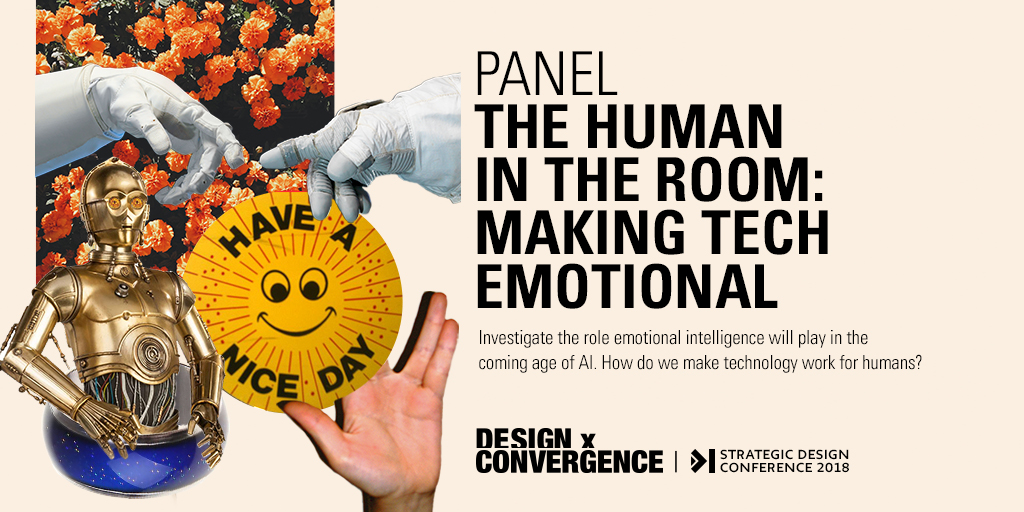 Panel- The Human in the Room: Making Tech Emotional
Investigate the role emotional intelligence will play in the coming age of AI. How do we make technology work for humans?
The conversation is getting strange. Be part of it. Get your ticket here for the 2018 Strategic Design Conference: DESIGN X CONVERGENCE, taking place on Saturday May 12, 2018 at The New School.