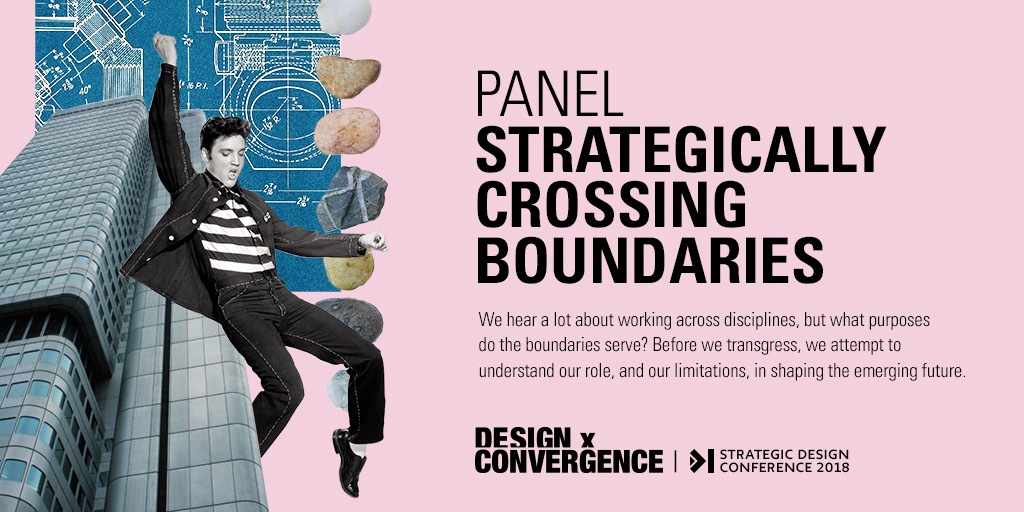 Panel- Strategically Crossing Boundaries
We hear a lot about working across disciplines, but what purposes do the boundaries serve? Before we transgress, we attempt to understand our role, and our limitations, in shaping the emerging future.
The conversation is getting strange. Be part of it. Get your ticket here for the 2018 Strategic Design Conference: DESIGN X CONVERGENCE, taking place on Saturday May 12, 2018 at The New School.