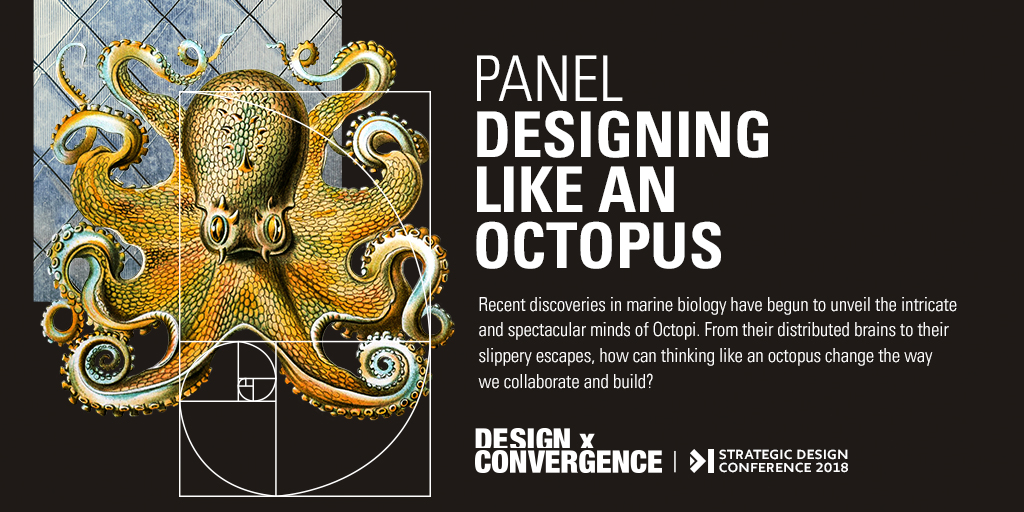 Panel- Designing like an Octopus
Recent discoveries in marine biology have begun to unveil the intricate and spectacular minds of Octopi. From their distributed brains to their slippery escapes, how can thinking like an octopus change the way we collaborate and build?
The conversation is getting strange. Be part of it. Get your ticket here for the 2018 Strategic Design Conference: DESIGN X CONVERGENCE, taking place on Saturday May 12, 2018 at The New School.