Industry Collaboration
Opportunities for Business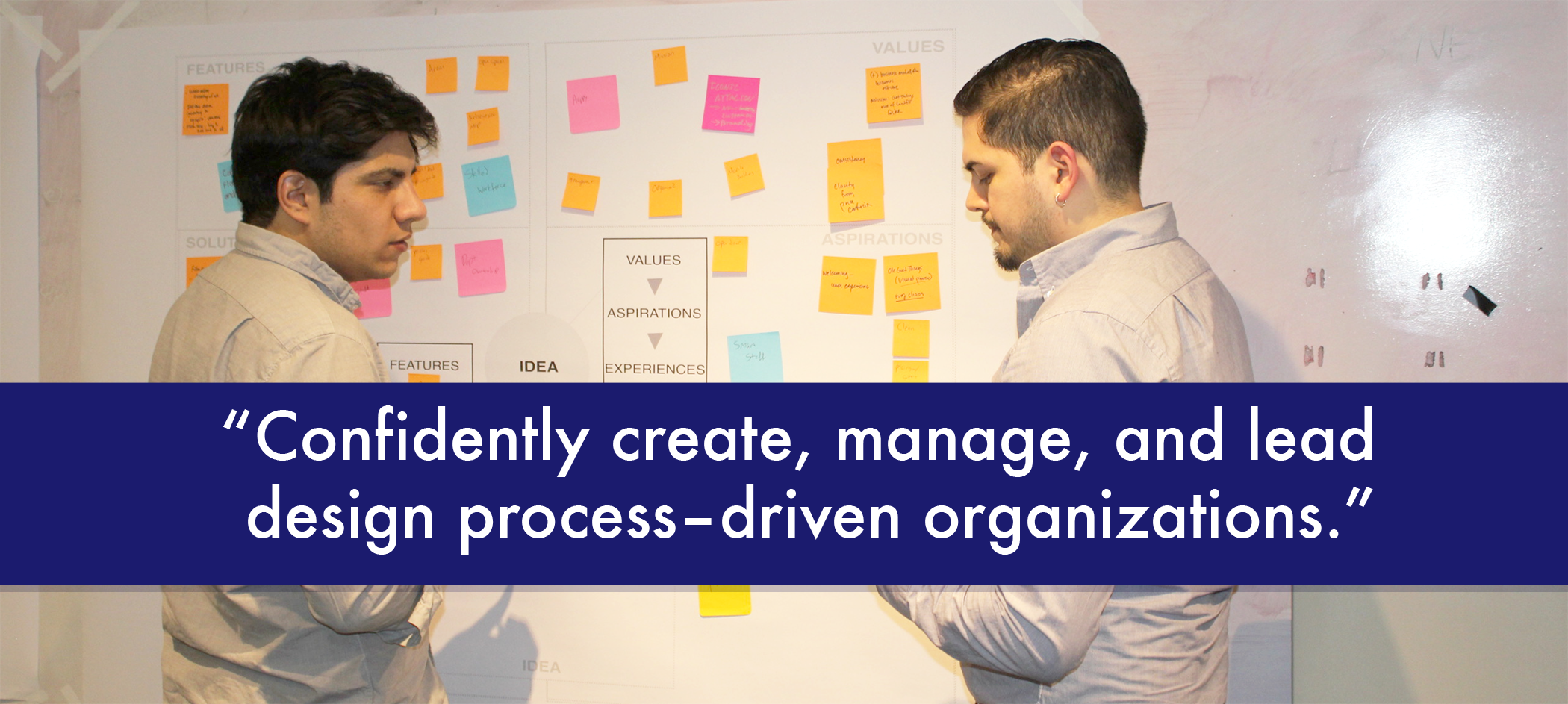 Strategic Design and Management Program invites your business to form a partnership with one of the world's most respected design schools. We welcome opportunities to connect businesses and organizations to our talented pool of students and graduates. We work with businesses from public, private and third sectors and help them to find creative solutions, discover new ideas and recruit new talent. We offer access to the latest thinking and knowledge in strategic design and innovation management through the following opportunities:
Sponsored Studio Projects engagements
Jobs or Paid Internship advertising
Recruiting New Talent Through our Recruitment Fairs
Guest Speaking and Workshop Leading engagements
Scholarship or Monetary Donation
Job Shadowing and Study Visits
Mentorship Program
Please submit your partnership interest by submitting your SDM Industry Collaboration Application


You may contact mettsj@newschool.edu for more information on opportunities to partner with Strategic Design and Management Program.

Sponsored Studio Projects
Courses: Strategic Design and Management in New Economies // Designing and Implementing Sustainable Business Models // Managing Creative Projects and Teams // Design Innovation and Leadership // Integrative Studio // New Design Firms
Potential Deliverables: Marketing plan, Operations plan, Strategic plan, Brand Strategy, Scenario Development, New Business Models, etc.
The key offering of the SDM program are Studio Projects, which are a real-life assignments from a sponsoring company that a multidisciplinary team of students undertakes during the second and third academic semester. The tasks that our students undertake typically during studio projects involve doing and managing design, product, service and business development, consulting, intra- and entrepreneurial initiatives and research. Investigations usually focus on a specific market and customer domain. Students work with partner organizations to develop appropriate and innovative real-world actionable concepts. Projects usually involve whole semester studio courses with approximately 10-15 students. working closely with an organization to develop a plan for a specific area of need that is valuable and actionable by the organization.
Have a look at our previous Studio Partners here.
Jobs or Paid Internships 

Advertising

Register your company on Career Successlink and post your internships and part-time and full-time positions. You can also use this tool to sign up to participate in New School Internship/Career Fairs and our On-Campus Recruiting program.

When you hire a Parsons student as an intern, you help their professional development. With your training and guidance, students learn to apply the skills they gain at Parsons to real-world situations. An internship is a great way for an employer to observe a student's skill set, work habits, and personality to determine if they might be a good fit for the company in the future. View the Internship Guide for Employers to learn more about the Parsons internship program and find out how to advertise your internship to students.
On-Campus Career and Internship Fairs
These fairs give employers the opportunity to meet with students face-to-face for interviews and portfolio reviews. While there is no cost to attend our fairs, we do have sponsorship opportunities available for heighted brand visibility on the fair marketing materials and prominent table placement.
Scholarships or Monetary Donations
If you are interested in giving to SDM Parsons, please contact the development office. You can e-mail Heidi Ihrig at ihrigh@newschool.edu for more information.
Job Shadowing or Study Visit
Job Shadowing allows students to observe and learn what creative professionals do on a day-to-day basis. Job Shadowing can be a day or half day long.
We can also arrange to have a small group of students come to your location for a study visit. You will arrange the programing and speakers for the visit. We can advertise the program and manage the sign-up process.
Mentorship Program
We match our second year students with outside professionals in the wider community for career advice. The time commitment is only one hour per month, on the phone, via Skype, or in person for the academic semester.
Speaking and Leading Workshops
If you would like to give a guest lecture, lead a workshop or take part in a panel discussions or roundtables, please fill in the partnership application and include the list of topics related to Strategic Design And Management program you would like to speak about. Please have a look at our previous speakers here.

Working with SDM Students and Faculty
MS Strategic Design and Management students gain competences suitable for creative and managerial positions in a variety of sectors such as Design, Strategy, Innovation Management and Brand Development using design thinking concepts and methodologies. Our students are young professionals coming from a variety of industries who wish to learn how to combine creativity, strategy and entrepreneurial mindset through a multidisciplinary approach. Our strong faculty and research community consists of industry professionals and industry-active alumni. Graduates of the program are prepared to move into all aspects of product development; usually in a commercial environment. They have strong practical design skills, extensive knowledge of the innovation process, and a deep understanding of the strategic underpinnings for commercial success. Graduates are ready to move into positions as strategic designers, product or brand managers, new product development project leaders, innovation consultants, design and brand consultants, and innovation managers.

For SDM Students
Industry collaboration
Working with clients on real world projects gives our students valuable experience. This can be a valuable first step in working professionally in a chosen discipline and has resulted in graduates being hired by clients.
SDM Internship Program
An internship is an opportunity for students to utilize knowledge and skills acquired in the classroom in a professional context; discover which skills are transferable to new contexts; learn the practices and protocols of a particular employer and industry; reflect on the quality of their contribution to the organization; and refine their own career goals.