Congratulations to FUSE Winner Erin Tilley!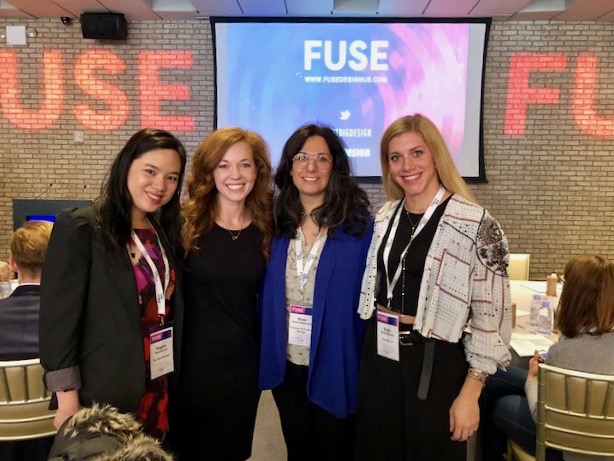 From left: Regina Law, Erin Tilley, Rhea Alexander, Rose Pember
The SDS community would like to extend a BIG congratulations to Erin Tilley, who won the audience vote at FUSE NYC 2018 along with $1,000 ($500 from FUSE and $500 from the SDM program).
2nd year SDM students Rose Pember, Regina Law & Erin Tilley were selected to present their projects at FUSE last week! These 3 women represented the Parsons School of Design and were amongst the many industry professionals to share the stage.
Everyone did supremely well and made terrific contacts for their capstone projects + careers! These women also had the opportunity of meeting with Neil Blumenthal, CEO of Warby Parker.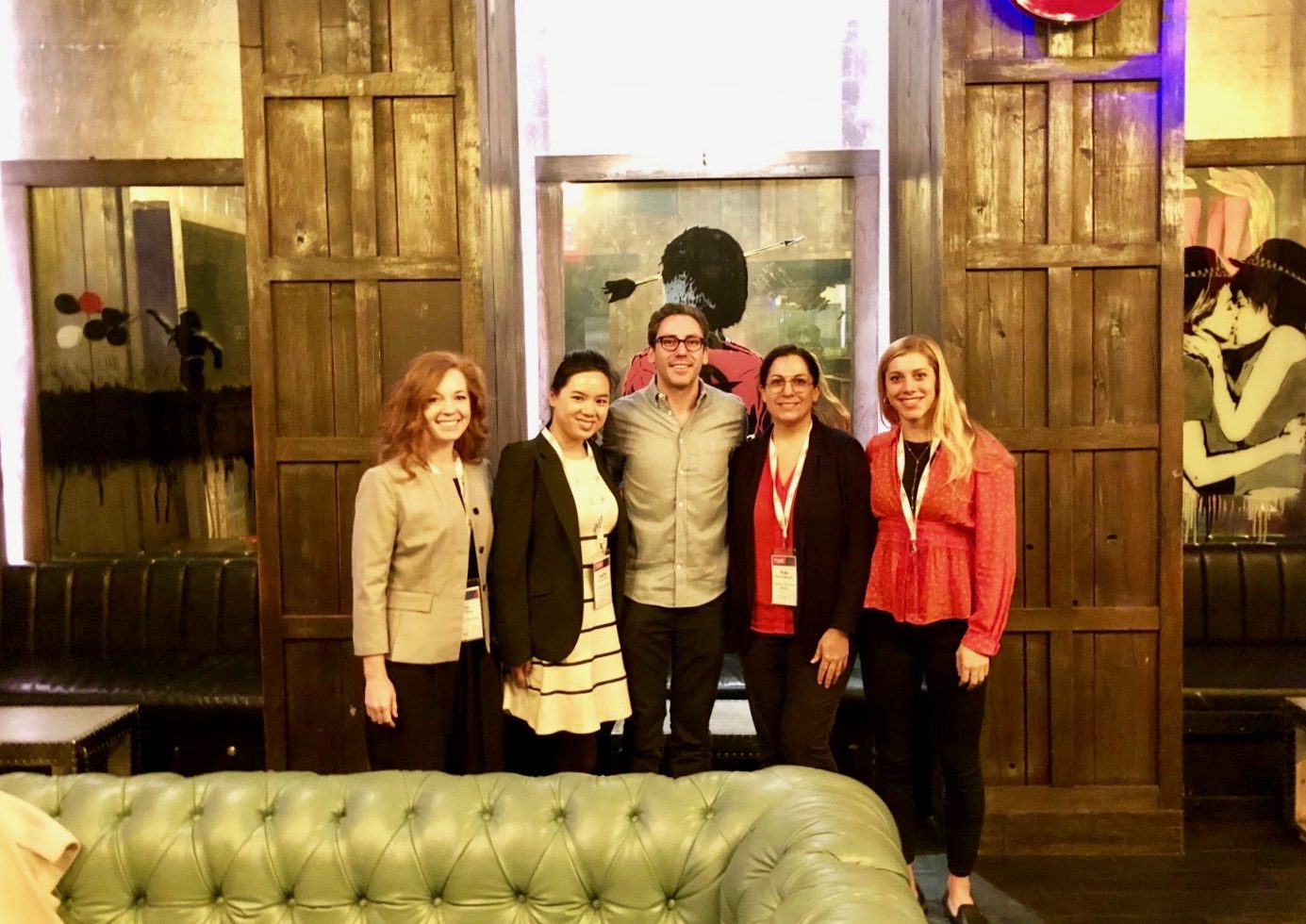 From left: Erin Tilley, Regina Law, Neil Blumenthal, Rhea Alexander, Rose Pember
FUSE 2018 celebrates disruptors & game changers – those who are changing the face of design and the way consumers experience & interact with the brand.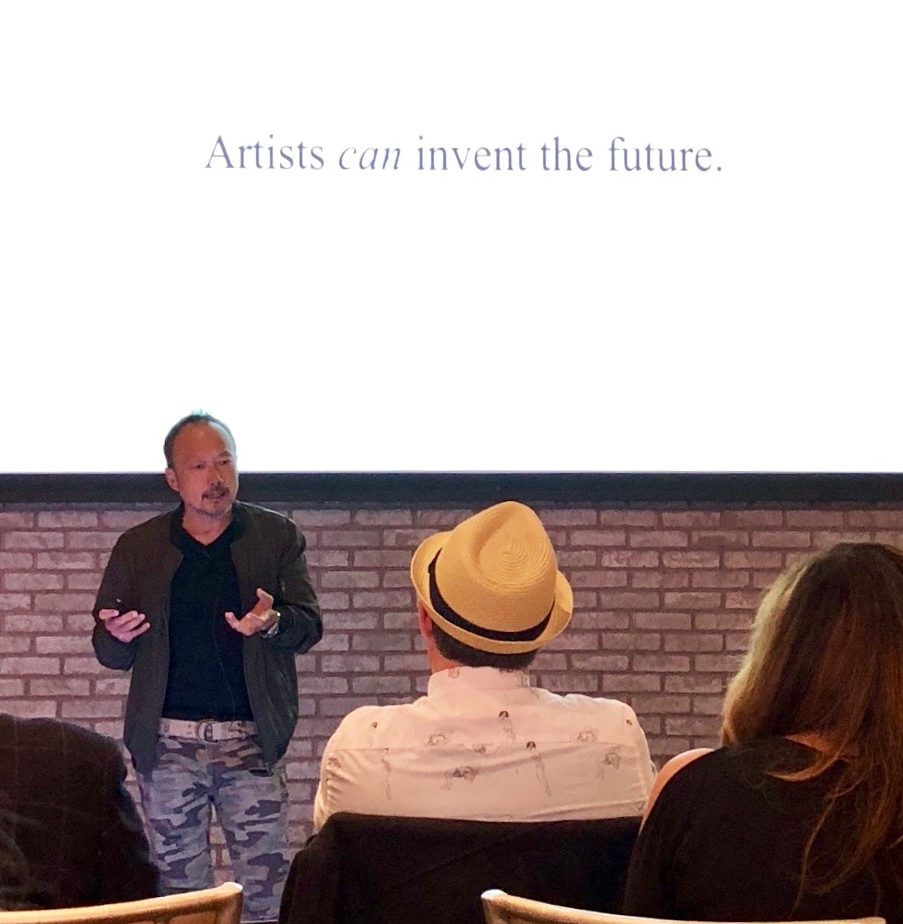 Photos from Rhea Alexander