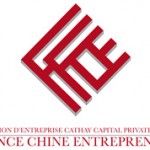 Fondation D'Entreprise Cathay Capital Prize for School of Design Strategies Paris chose three finalists from the MS SDM Parsons NY Program to form a Project Partnership with 3 BBA Parsons Paris students.
We wish to congratulate the following finalists who will later compete for the final 3 prizes:
Ashley Rui Li – Business Residency Incubator Project
Jessica Wong – Makers Connect Project
Isata Yansaneh – Fabric Remnant + Cultural Youth Ctr Project
The Cathay Foundation has established a prize to recognize innovative work in strategic design that specifically connects France and China and recognizes excellence in the Digital and Design and Management fields.
Next Steps in the Program:
December 20-23, finalists will assist faculty advisors in choosing the BBA students to mentor for the semester who will help build out their business ideas.
January through May finalists will work on the projects building out prototypes and the business cases, meeting benchmarks and calendar deadlines.
Finalists will fly to Paris for a weeklong Charrette May 23-30, 2015 to compete for the final 3 prizes.