People

Category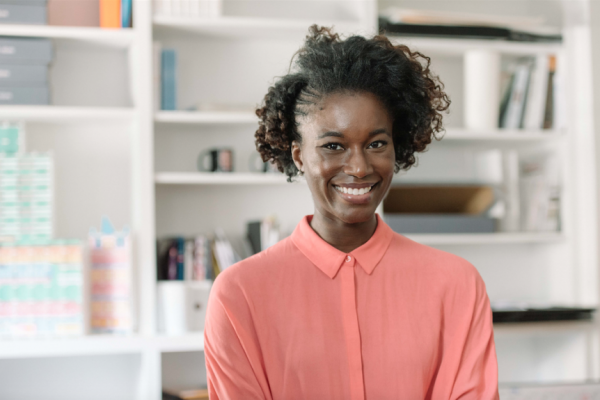 Who are you and what do you do?
My name is Isata Yansaneh and I work at 23S x Condé Nast as a Director of Strategy.
Where are you originally from?
I am originally from Portland, Oregon.
What year did you graduate from the MS SDM program?
2016
What project/job/event/research are you currently working on?
As a part of my day job, I work with clients in the tech, finance, CPG, spirits and business industries, setting the strategic direction for our creative teams in order to prepare campaign proposals for those clients in response to an RFP. My goal is to ensure that we; and a narrative that its the client's needs and is true to the Condé Nast brand ethos. Naturally integrating a brand's message into our editorial voice is a sure way to amplify our client's objectives while seamlessly aligning with the needs of both audiences. We are very thoughtful about our communications approach across digital, social and print and we expect our clients will have positive brand perception and a lift in awareness as a result.
In what ways did the work/research you did at Parsons prepare you for that transition and the work you're doing now?
The research I worked on at Parsons is more-so helping me with the side project I am working on which is called The Lighthouses Project (I'm kickstarting the journey soon and you can follow along at lighthousesproject.com). The purpose of the Lighthouses Project is to create and provide inclusive spaces and trust circles that utilize participatory design methods in support of individuals and teams working on projects whose success would benefit minority communities in an economic, physical, and/or spiritual way. While in school, learning how to utilize methods and developing skills to strategically move from one stage of a creative process to another, learning to embrace and love the messiness involved in bringing ideas to the world, all led me to the desire to want to bring design thinking to communities that could benefit from it most.
How has the MS-SDM program challenged you to grow as a Strategic Designer?
The program challenged me to ask better questions – to get to the REAL root causes of an issue area and to get creative about how to and those root causes. I had always been a strategic person but learning how design could fit into strategy, and continuing to refine that skill in my professional life has been invaluable.
If you were to give one piece of advice to current students, what would it be?
Keep practicing. Being a strategic designer means you are of the world and not a bystander. Being a strategic designer means you are able to process problems that are human centered in a way that's holistic; therefore you have a skill set that is rare so keep practicing. Share the practice and watch how much more empathetic your partners, colleagues and eventually, customers/end users and HUMAN beings will be.
What book are you reading right now?
The New Jim Crow by Michelle Alexander
Read More