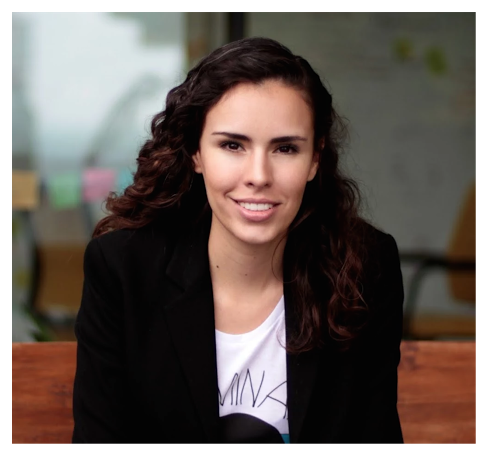 Who are you and what do you do?
I am Priscila Williams and currently I am working as a UX Strategy & Service Design Consultant at BBVA-Bancomer, where I am helping in the process of co-creating human-centric fintech services and products with design thinking methodologies. I am also teaching a class in the Strategic Design Masters Program at the Iberoamerican University at Mexico City, which is one of the finest schools in my country. In parallel I co-founded Service Design Mexico, which is an initiative focused on connecting professionals and service design experts to share experiences, expand knowledge and promote this discipline in Mexico; we have an interesting offer of courses related with Service Design, UX and Design Thinking and also community events to start spreading the word about these disciplines in Mexico.
Where are you originally from?
I was born and raised at Mexico City but I have also lived in Italy and lastly in NYC.
What project/job/event/research are you currently working on?
Right now I am working in designing the strategies to promote the use of BBVA credit/debit cards and also strategies to increase the usage of electronic contactless payments in the biggest chain of convenience stores in Mexico. For this project we have done a lot of ethnography to understand the motivations behind choosing a payment method in these kind of stores, specially because in Mexico it's still a big challenge to push for contactless payments because the market isn't ready yet. This project has been very interesting because it has several areas to be considered; is not only about the users, but also about technology and business strategy, and this has given me the opportunity to work with a lot of people to co-create these strategies.
In what ways did the work/research you did at Parsons prepare you for that transition and the work you're doing now?
The biggest learning I had was understanding that design is everywhere and that it is not separated from business matters; now I am not ashamed to interrupt someone talking about numbers in a business meeting and start talking about design and the real needs of the customers. Parsons thought me about human center design and gave my thinking a lot of structure; now I know Design Thinking methodologies and I know how to bend them or fold them to have different approaches to solve every problem. I've become a Human Center Design & Design Thinking ambassador and it's very rewarding to be able to resolve people financial problems with my work.
How has the MS-SDM program challenged you to grow as a Strategic Designer?
Although I was already a designer before my studies at Parsons, I wasn't aware of other interesting topics related with technology, innovation, behavioral economics and business models among others. Parsons gave me a more holistic view of whats happening in the world and showed me a bigger perspective that now allows me to be more strategic about the decisions I make.
If you were to give one piece of advice to current students, what would it be?
Do all the readings and try to meet as much people as you can that are already working in something related; this will give you a lot of perspective of what's happening outside of the classrooms. Also, go to different meet ups and conferences this will help you to do networking and learn about different topics.
What book are you reading right now?