Alumni Story – Mark Leal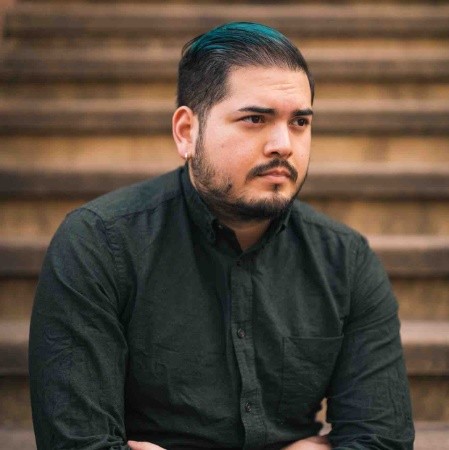 Who are you and what do you do?
I'm Mark Anthony Leal and I'm currently VP, Sr. Insights & Design Strategist for Citi Fintech.
Where are you originally from?
I'm from San Antonio, TX, went to school in Boston and then moved to NYC.
What year did you graduate from the Ms SDM program?
What are you currently working on? Tell us a little about the impetus, content and expected impact of this work.
I'm currently serving two sides of the bank at the moment. On one side, I support the digital payments team in reimagining how to transfer money anywhere for any purpose but making sure any future product aligns to the needs of the customer of today and tomorrow. On the other, I support the strategic partnerships program by creating a customer-focused narrative that can inspire the leadership team to explore new, relevant partners. My hope is that all stakeholders begin to think through the lens of the customer so that we can create the right kind of transformation within financial services.
In what ways did the work/research you did at parsons prepare you for that transition and the work you're doing now?
After a year in the program, I felt that I was best at translating data into insight within the exploration phase. I doubled down on that during my last year so that I could build a large research portfolio to share with any prospective employer. I choose to use Studio 2 as a training ground for engaging with a client, creating a design brief, and executing research that will help them create a new operating model. Ultimately, I'd classify the project as a failure but it was a great experience to have because I saw firsthand how I should of done things, which helps me today.
How has the Ms SDM program challenged you to grow as a strategic designer?
I think a talent any Strategic Designer should have is the ability to drill down to the problem and the value you want to manifest without anchoring who you're dealing with into any one solution. Many times projects go out of scope because people like to imagine new things when they are building something else. Its your job to keep the narrative in the same place, or else everything will veer out of scope. Using tools from Creative Projects and Teams and Innovation and Leadership courses helped me build a toolkit and process for dealing with situations like these.
If you were to give one piece of advice to current students, what would it be?
Document everything you do. In your second year, you'll find that you have a lot of material for a portfolio. Save your sketches, notes, and whatever else because employers may want to see how you turned an idea into something tangible. It makes more impact when you can show the work you did. Also, don't be afraid to challenge someone by asking 'why'. If they really believe in their idea, they'll tell you why. If not, they'll react negatively. Learn to read those signs! Design Strategy is a very soft skills based job.
Any book recommendations?
___