10+ Must-Have Tools for the Connected Professional
For the connected professional — that person who checks Twitter every hour and would rather give up carbs than Wi-Fi —knowing  about the latest technology is crucial. Using the right digital tools can save hours of work (or, 20 minutes right when you need it).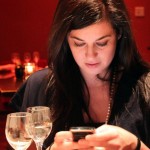 Whether you're looking for a better way to schedule your day or need an extra boost of smartphone battery while traveling — make sure you have the following tools in your arsenal. Click here t0 see the complete article from mashable.com.