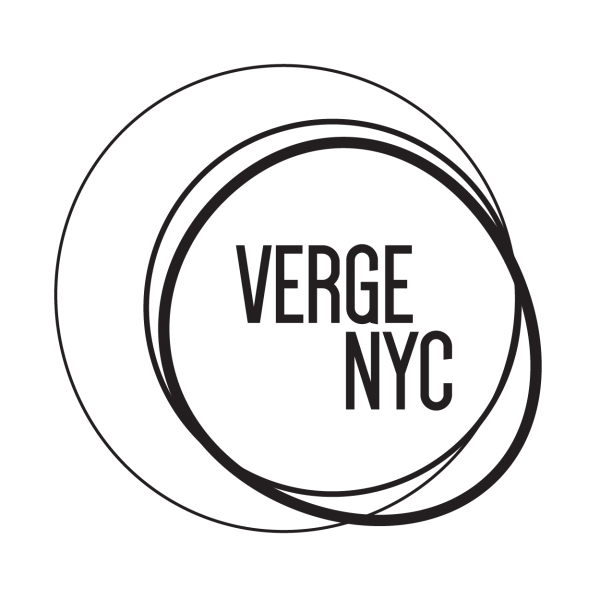 This April, Transdisciplinary Design MFA students at Parsons will launch the inaugural two-day VergeNYC. Bringing together a curated group of designers, changemakers and thoughtleaders, the event will be structured in ten conversations framed around the theme of Action in the Face of Uncertainty. This event will be held at Parsons and various design firm offices around New York City, from April 15 – 17, 2015.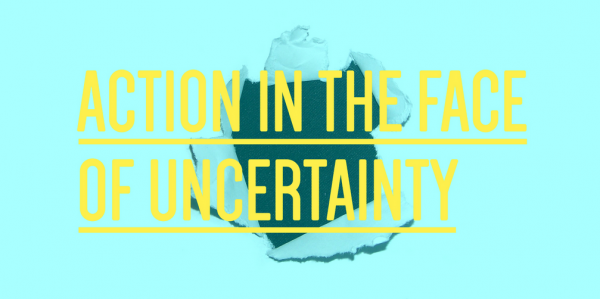 WHY UNCERTAINTY?

As humans, we fear uncertainty, and naturally seek stability and control. From military protection to stock markets, from dating to engineering, we fear what is uncertain.
What if we leveraged the uncertainty to be one of our greatest assets? What are the tools, strategies and mindsets we can cultivate in order to embrace the reality of our uncertain futures?
PURPOSE
The objective for VergeNYC 2015 is to explore how one can embrace and leverage uncertainty through critical thought, discussion and activities.
When participants are called to act in the face of uncertainty, they are encouraged to reexamine their outlook on, and relationship with uncertainty as it relates to professional and personal practice. The intention is not to "fix" uncertainty or to overcome it by leaning on the things you can know for certain. The goal is to create shifts in mindset and action through the work and conversations at the event. These shifts will help participants produce more meaningful and resilient impact in their work.
FORMAT
VergeNYC will pair the traditional model of conference speakers with intimate group breakout sessions. These group sessions will explore ten conversations on questions on uncertainty. Each conversation will be led by an expert in the field of that topic and facilitated by an experienced design firm partner. Some of the design firm partners include Gensler, Continuum, Thoughtworks and Steelcase.
The two afternoons of conversation work sessions will flesh out modes of thinking, acting, and interacting in the face of uncertainty. The goal is for each group to produce a shareable output to hang in a "gallery" to provoke discussion with other attendees. Whether it's a poster, video, or game, the final product will reveal key insights from the two afternoons of conversations.
PARTICIPANTS
VergeNYC will gather a curated group of 90 designers, field experts, professionals, students and researchers interested in problem-solving and conversing across disciplines.
FEATURED SPEAKERS
Bruce Nussbaum: author of Creative Intelligence and a former assistant managing editor of Businessweek
Lara Galinsky: Senior Vice President of Echoing Green
Jennifer Ebert: Director at ?What If!
Pippin Parker: Director of The New School of Drama and a professional playwright and theater director
Michael Schober: Professor of Psychology at The New School for Social Research
FEATURED ACTIVITIES
Improv Acting Workshop led by Rachel Rosenthal: Comedian, improviser, singer, and free-style rapper), an
Interactive Jazz Session led by Riley Mulherker: Julliard-trained trombonist, and member of the Westerlies
Uncertainty Game Show by Jo Firestone: Comedian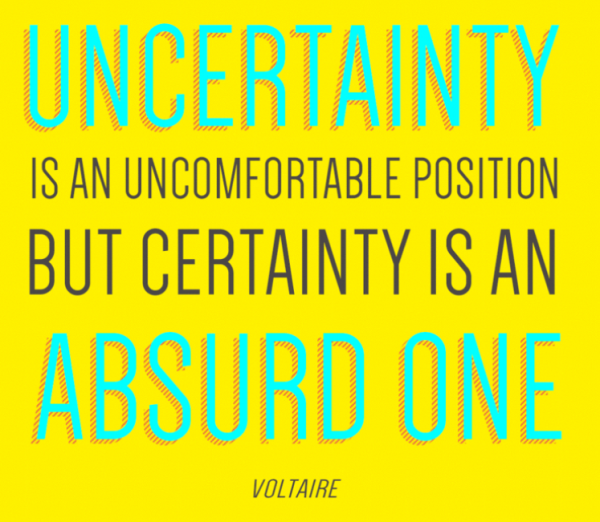 Questions? Email info@verge.nyc