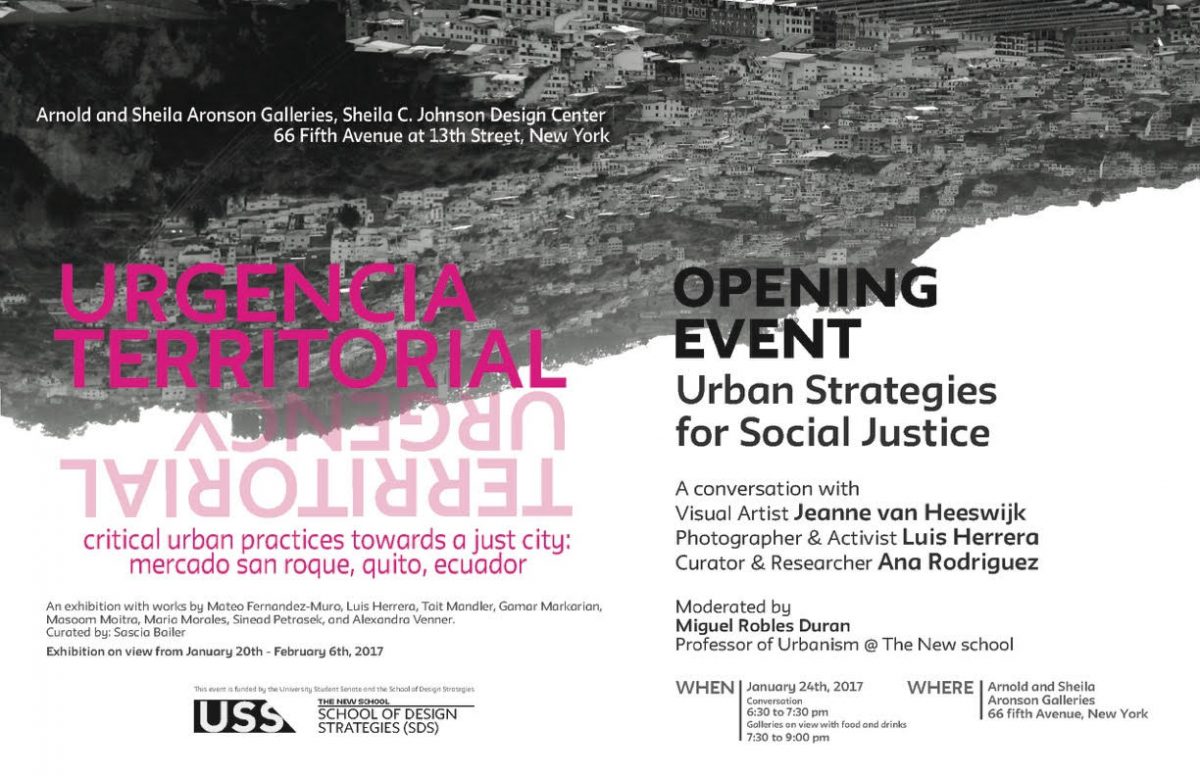 Join us for an exhibition with works by Theories of Urban Practice and Design and Urban Ecologies' alumni Mateo Fernández-Muro, Tait Mandler, Gamar Markarian, Masoom Moitra, María Morales, Sinead Petrasek, and Alexandra Venner; and photographer and activist Luis Herrera. Curated by Theories of Urban Practice alumni Sascia Bailer.
Opening Event – Urban Strategies for Social Justice: January 24th, 2017 at Arnold and Sheila Aronson Galleries (66 Fifth Ave, New York), starting at 6:30pm.
A conversation with Visual Artist Jeanne van Heeswijk, Photographer and Activist Luis Herrera and Curator & Researcher Ana Rodríguez.
Moderated by Miguel Robles Duran, Professor of Urbanism at The New School.