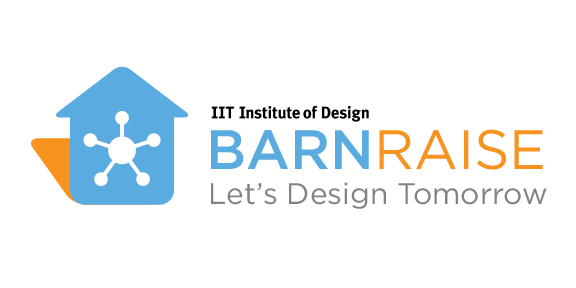 Three students from the Transdisciplinary Design MFA program – Cameron Hanson, Kate McEntee and Mollie West – joined a three day make-a-thon hosted by IIT's Institute of Design. The Chicago-based conference focused on how design thinking can lead to innovation within urban safety. Students and professionals alike were paired with design firms and various Chicago non-profits to research, ideate, prototype and present innovative solutions to assigned prompts.  The bulk of the event was group project work at the design firm offices, and each day began with lectures from industry leaders and a chance to mingle over food.
Project Briefs
Bright Star Community Outreach How might we use technology and a sustainable system to better connect people with the Bronzeville Dream Center?
Gensler How might we re-imagine the impact of light on the urban condition through a comprehensive lighting framework that serves as the connective tissue of accessibility throughout the city?
Friends of the Parks How might we transform Kells Park into an active space that integrates with the surrounding neighborhood to become a next-generation park?
University of Chicago Center for Community Health and Vitality How might we build self-sustainable initiatives to improve urban safety in Chicago's south side communities?
Metropolitan Tenants Organization How might we build an effective Communication Strategy for MTO in its efforts to reach out to low income renters?
HERE How might we use our knowledge of automated driving technology to make cities safer for pedestrians and cyclists?
University of Pittsburgh Medical Center: Technology Development Center How might we improve public safety by increasing rates of vaccination to strengthen population immunity
Goal
The end deliverable was a some form of display on a 32″ x 7′ gallery wall.  The final exhibit was attended by a sold-out crowd and hosted in the Motorola Gallery Space of Chicago's Merchandise Mart. 
 + 
Case Study: Conifer Research + Friends of the Park
Brief How might we transform Kells Park into an active space that integrates with the surrounding neighborhood to become a next-generation park?
Method Formal and "man on the street" interviews with members of the West Homboldt Park community to learn about the neighborhood and their thoughts surrounding Kells Park. After collecting all the quotes, photography and film, the team started dissecting the data into themes and narratives to succinctly frame the situation.
Insights There is an overwhelming sense of pride and optimism for what Kells Park could become, but issues of safety, drugs, and programming remain stumbling blocks for positive change.
Result By visually interweaving the story of the Kells Park community, this team proposed various ideas and linked them directly to community needs.
Proposed Ideas
Turning the chain link fence of the park into a community gallery wall
Creating a vegetable card that the community can sustain
Turning the abandoned firehouse into a magnet for programming, particularly open access to a commercial-grade kitchen
Physically landscape in a hill to provide elevated seating for sports and programming, as well as a sledding hill for the winter
Build a permanent area for BBQ grills and picnic tables to allow a safe, fun and easy way to gather
Add more lighting and make it solar-paneled for sustainability
Install an easy system of trash, recycling and composting