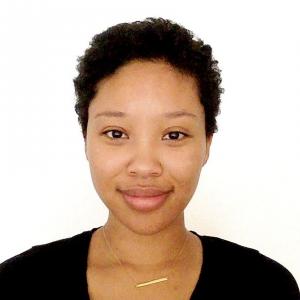 Every year, Design Indaba scours the globe for fresh young talent in the various fields of design. During the annual Pecha Kucha session at the conference, the selected participants have fifteen minutes to present their graduate projects to the conference audience .
Design Indaba once again searched high and low for astounding talent for the recent February 2015 conference. Selected students hailed from design schools in the US, UK, Switzerland, Canada, the Netherlands and South Africa.
Parsons alum Doremy Diatta was one of the eight graduates selected. Doremy, a graduate of the MFA Transdisciplinary Design program, focuses her practice on healthcare and education. While at Parsons, Doremy explored the cognitive world for designers and the value of the material world for cognitive scientists.
Doremy's masters thesis, Material Communications for Parent-Child Interaction Therapy (PCTI), provides parents with these core therapeutic principles for children who have disruptive behavioral disorders. "The project is about materializing the three skills of PCTI so that parents may more effectively practice these skills," says Doremy.
For more coverage of the event, check out these conference photos and a bio of Doremy.