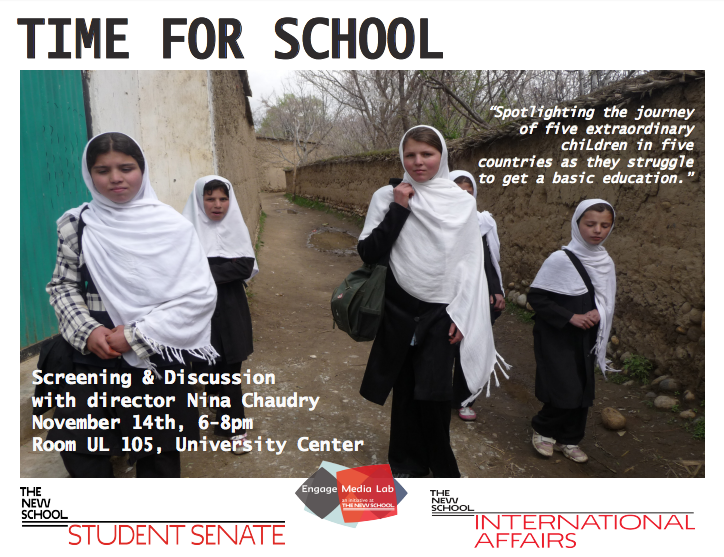 Monday, November 14, 2016 at 6.00 pm to 8:00 pm
University Center, Room L105
63 Fifth Avenue, New York, NY 10003
Time for School puts a human face on an underreported global crisis, by spotlighting the 12-year journey of five extraordinary children in five countries as they struggle to get a basic education.
This screening is part of a program of events delivered by the Engage Media Lab. Engage Media Lab is a student group and research lab promoting civic engagement through participatory media projects. We co-develop workshops, screenings, research projects, seminars and community programs both within and outside The New School. Find out more at engagemedialab.org
This event is sponsored by the University Student Senate. This event is free.