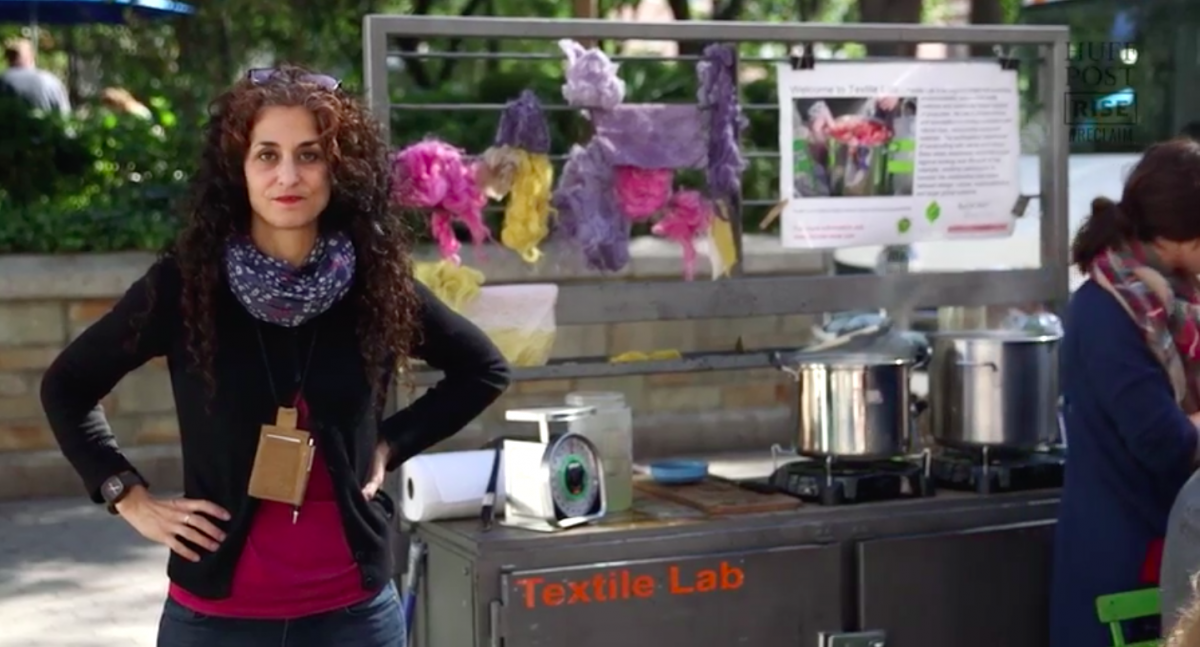 Parsons' Integrated Design Professor Laura Sansone has just been featured along with Textile Lab on The Huffington Post!
Textile lab was born in 2009 out of the green market system in NYC. We use a mobile kitchen and workstation at the  green markets to research regional fiber systems and environmentally ethical textile production. Our mobile dye kitchen holds handcrafting tools such as spindles, knitting and crochet tools, dye equipment, and carders. Handcrafting is used to create a dialog with consumers about the interconnection of products and systems like textiles and farming and food production. Textile Lab helps  people understand how things are made and where materials are sourced, so they can make better decisions about the clothing and textile products they purchase.
New School students who are interested in getting involved with Textile Lab, can take Laura Sansone's Community Supported Textiles Course. Click here for the video.