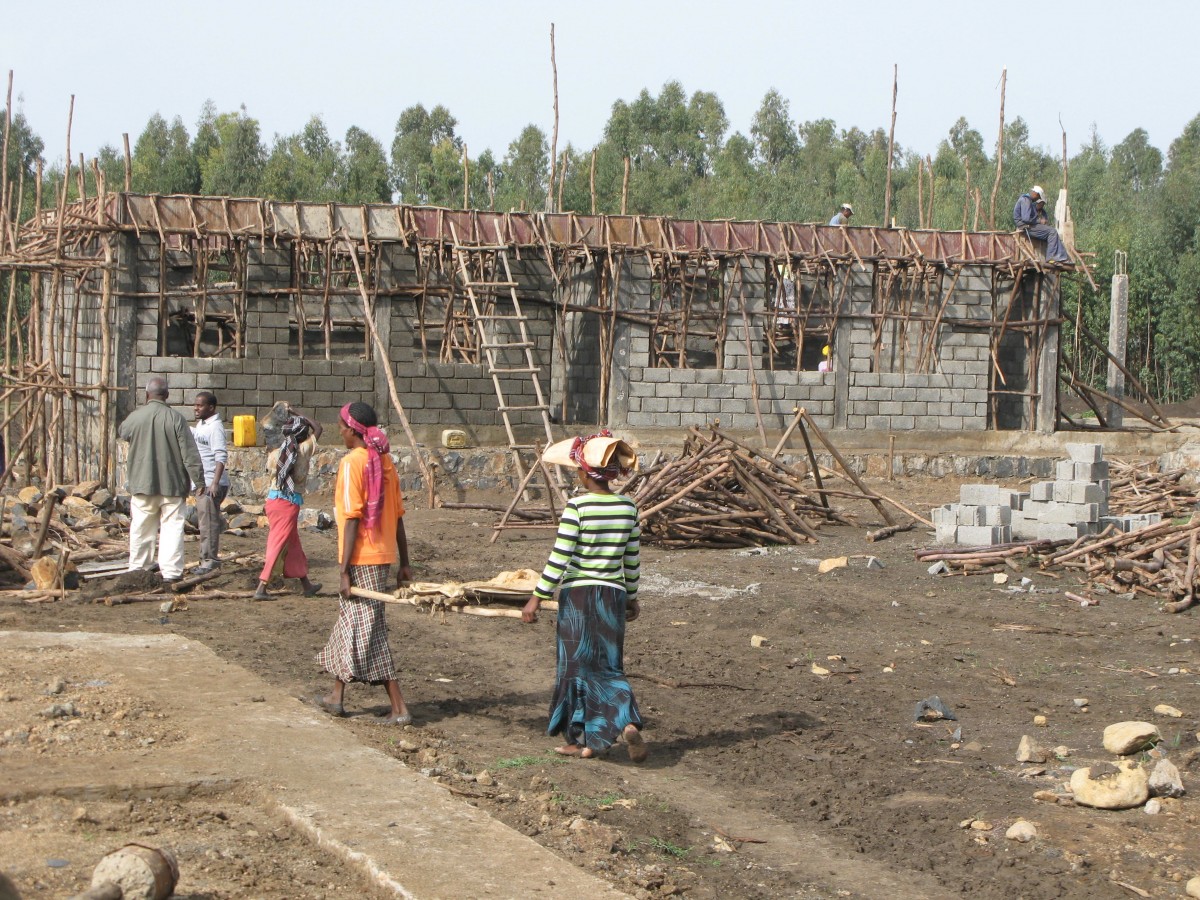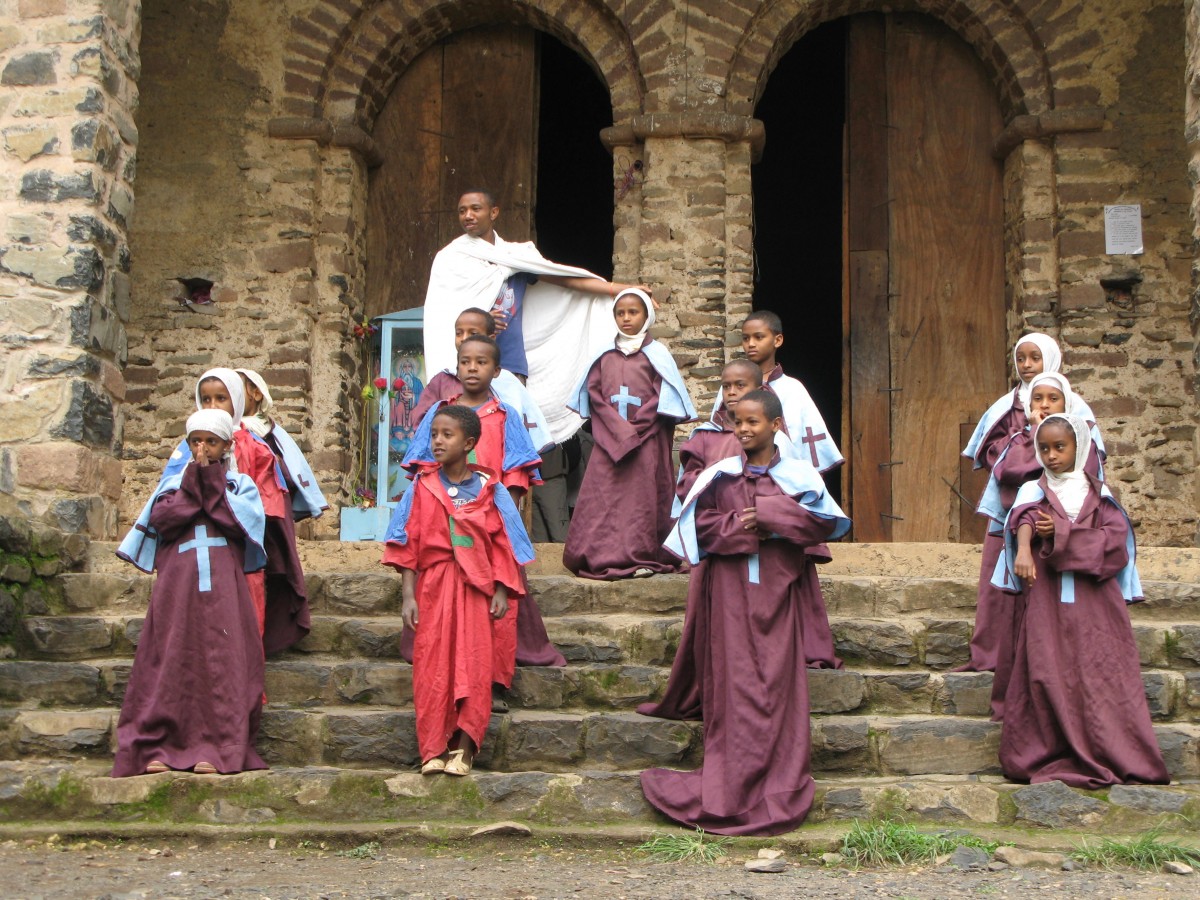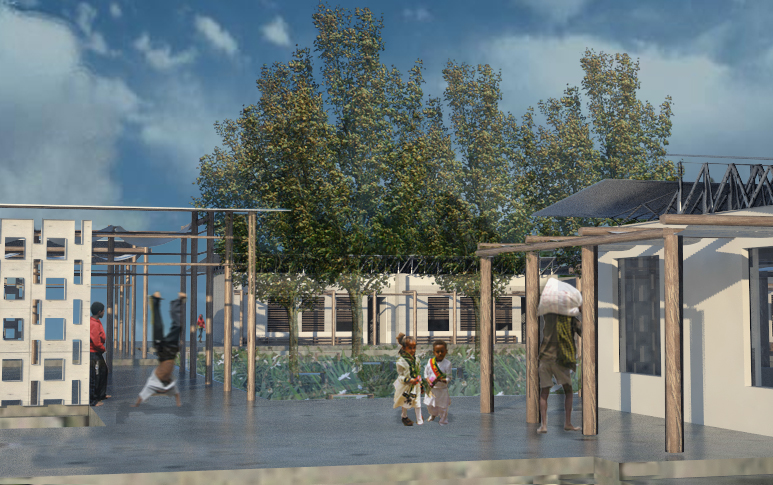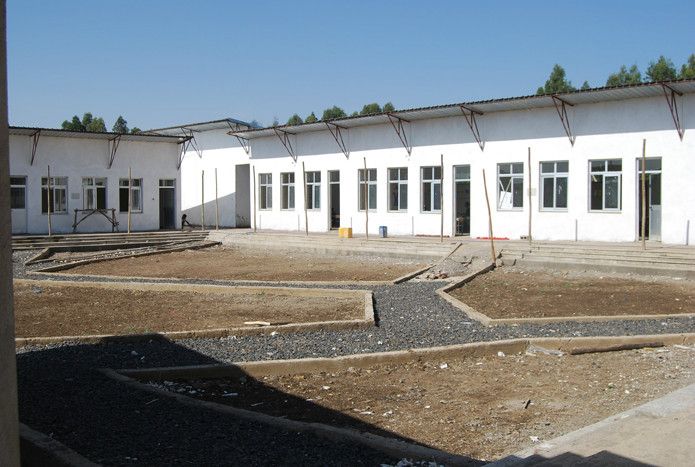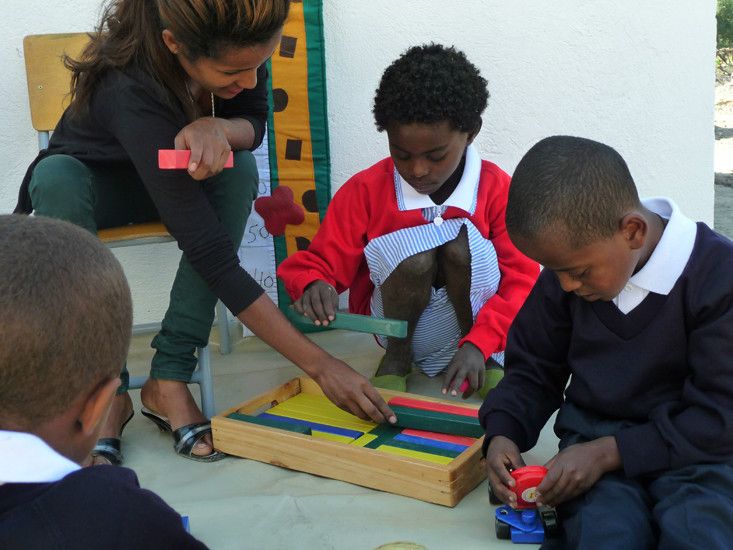 At the School of Design Strategies, students and faculty challenge themselves by taking on projects outside of their academic work, in local and international contexts. It's bred into the school's culture, to not only be at the cutting-edge of the design practice, but to also be fully engaged citizens of the world. Alison Mears, Dean of the School of Design Strategies, sets this standard.
Besides from being a principal of the firm Paci + Mears Architecture, she is also leading the design, planning and construction of a new school campus in Ethiopia. Called St. George's School, it provides free quality education for orphans and other vulnerable children on 5 acres of land in the Gondar region of the country. The project is managed and led by the Broomwood School in London.
On Monday 3 March 2014, St George's School welcomed the first cohort of children–100  5 and 6 year old children. The school was established by Broomwood Hall School, London in partnership with Link Ethiopia, the local community and with the full support of the Ethiopian Government, who granted the land to the school.  St George's is a fully funded school, so children attend free of charge,  that has been financed by contributions from Broomwood Hall School and a variety of other sources.  St George's will initially provide an education to 100 orphaned and vulnerable children with a vision to ultimately build to a capacity of 700 -1000 children.
In his welcome letter, the new School Director,  Mr. Rebirra Bush quotes Nelson Mandela, 'Education is the most powerful weapon in eradicating poverty'. He goes on, "to learn, children need to have sound and comfortable buildings, a participatory learning system and effective teaching and leadership to name just some of the factors required. These will lead to building, in future generations, a culture that will change the way they do things, broaden their thinking ability, help them to find appropriate solutions to problems that arise, and of course, develop the goodness that is in their minds. Never say it is impossible, because it is difficult. Yes, it might cost an uncountable price, but the results will be priceless!"
The building still needs to be fully completed. It is missing some ceilings and fixtures, we need to resolve some design/ construction hiccups and complete the landscape plan.  However, it is now a school for the children and a new place of hope.
See the gallery at:
http://stgeorgesgondar-ethiopia.com/news-media/gallery.html#!DSC_1231