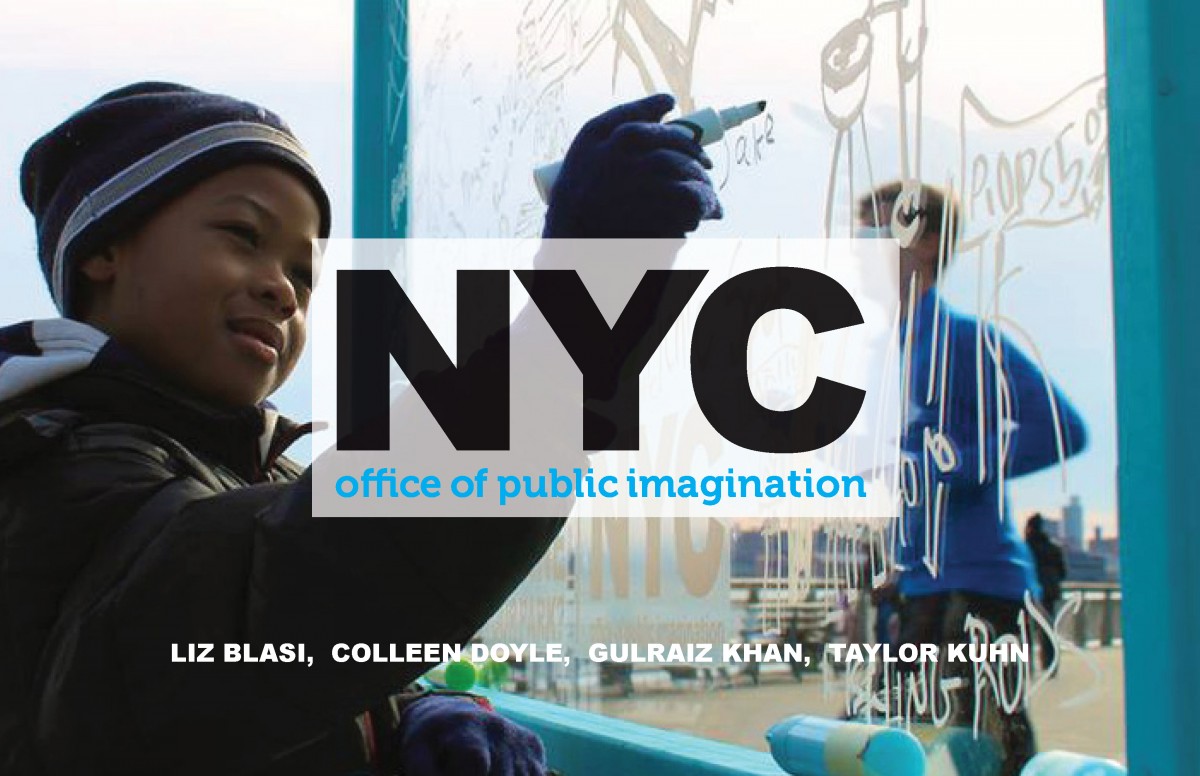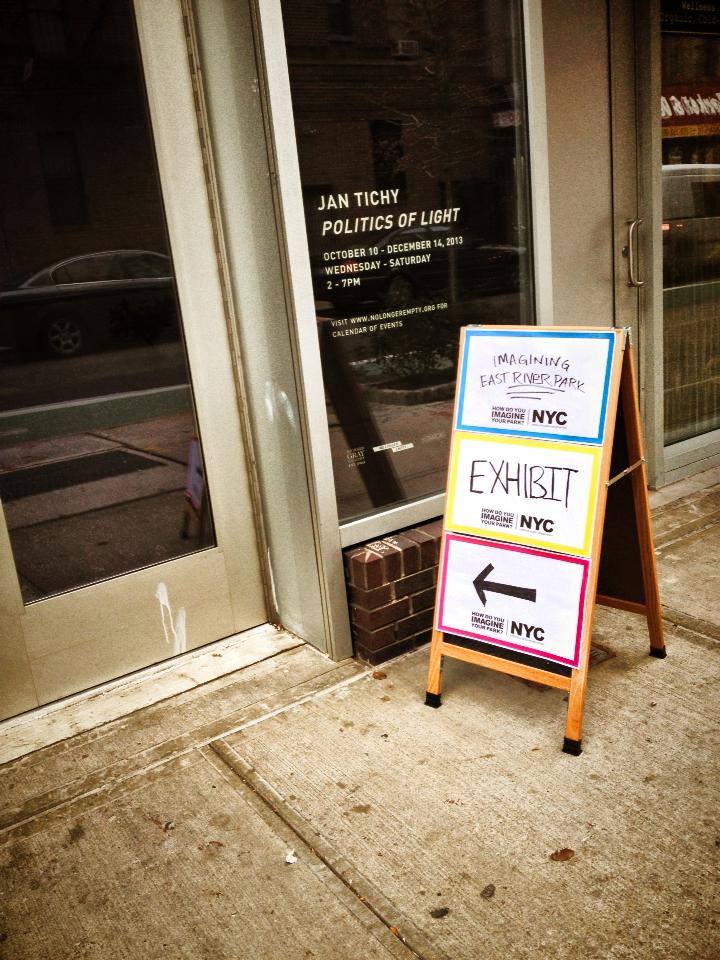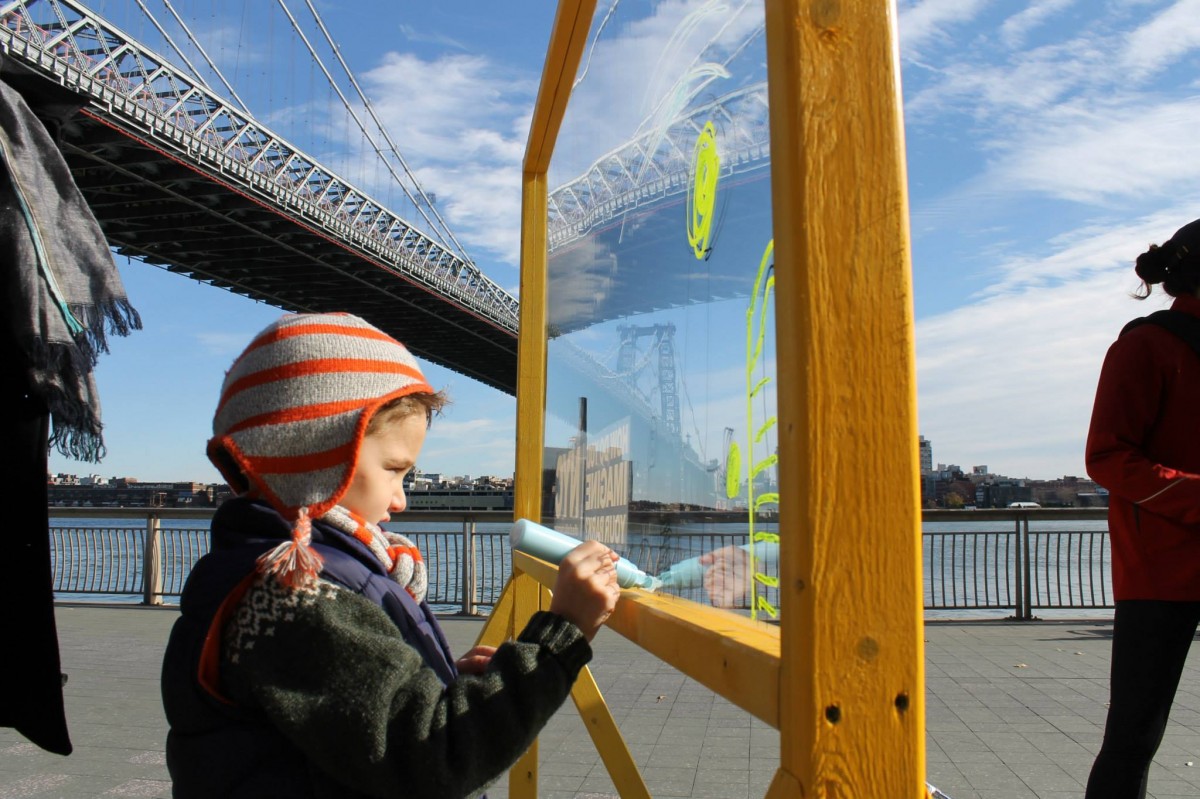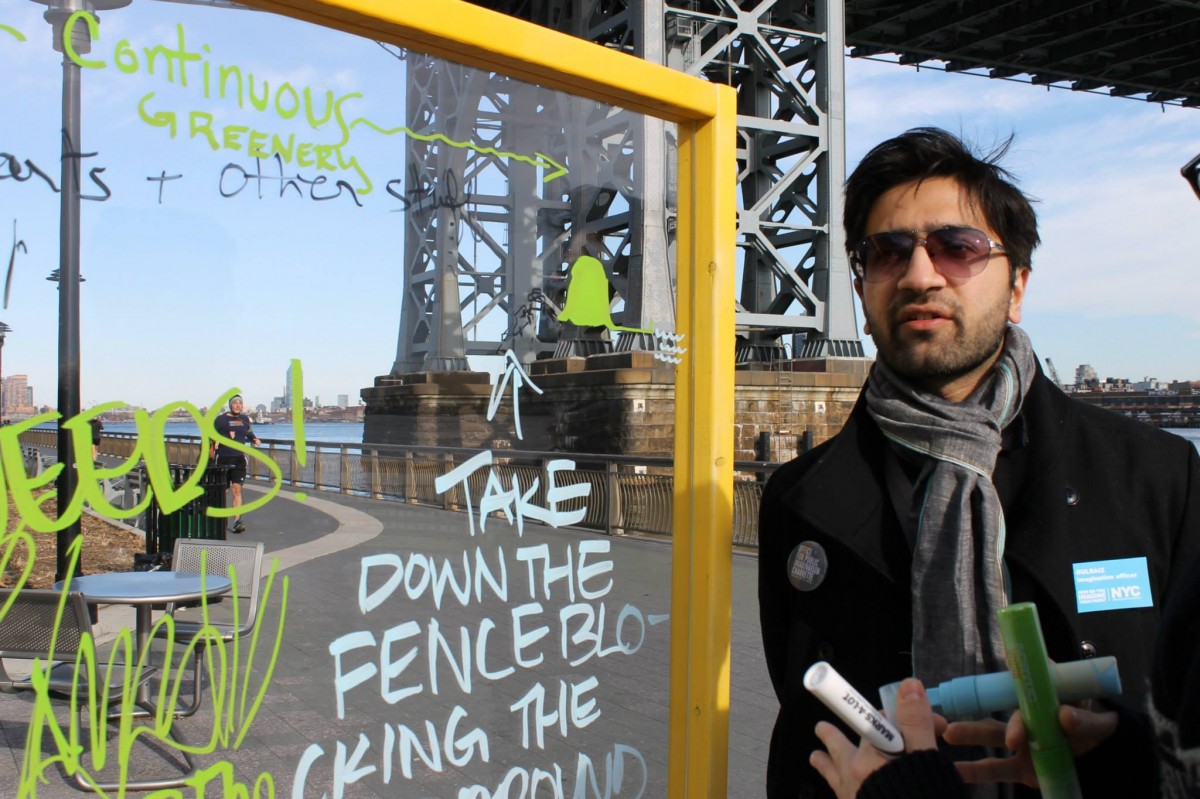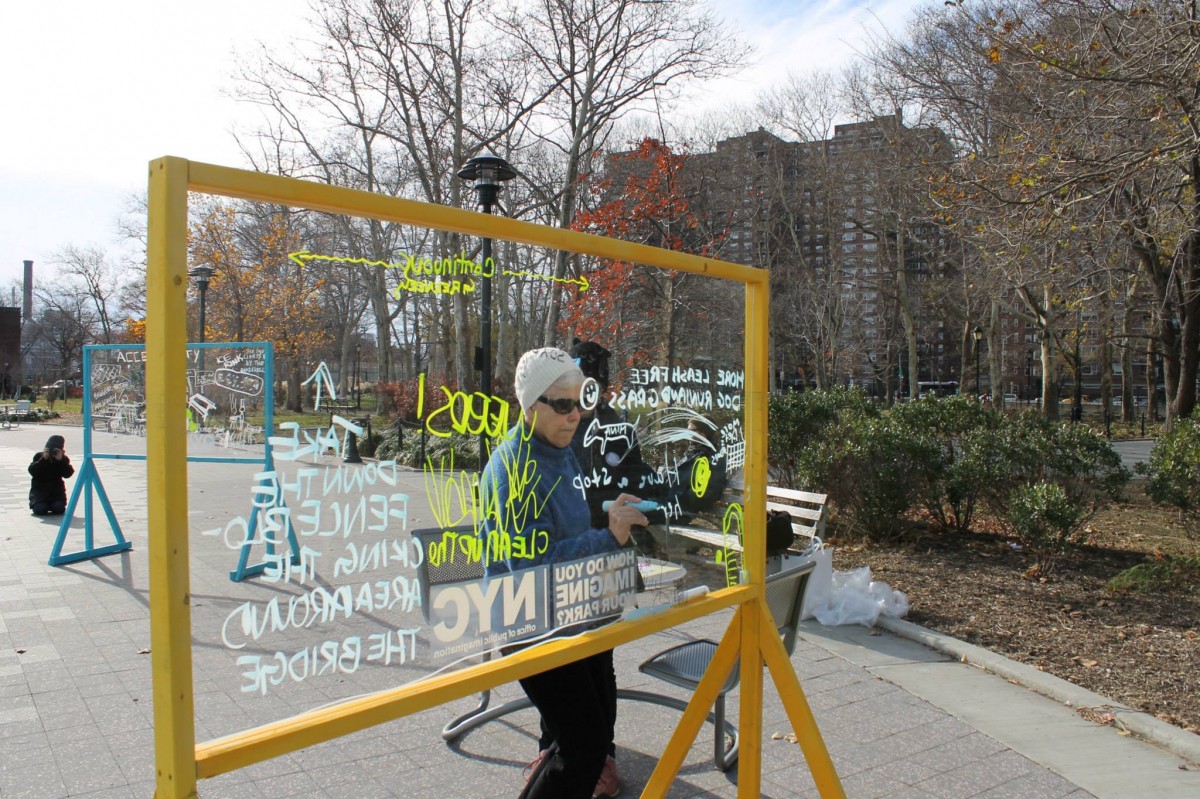 As part of a Fall 2013 TransDesign Studio involved in designing a fictional NYC Office of Public Imagination, the students behind Imagine Your Park chose to define their hypothetical agency as "part of the NYC Planning Department that created a space for citizen participation in the East River Waterfront Access debate through a fellowship, a visioning exercise and an exhibition."

The outlined scenario proposed by the students attempts to redefine the planning process, particularly the forms of citizen engagement undertaken. In order to prototype this approach, the students held series of workshops entitled "Imagining East River Park," a collaboration with the DESIS Lab, public-private organization Partnership for Parks, and local non-profit No Longer Empty. Using design methods, they developed public-facing projects that solicited community input on changes they'd like to see in East River Park, asking them to imagine a new park.
Students: Liz Blasi, Colleen Doyle, Gulraiz Khan Taylor Kuhn
Course: Transdisciplinary Design Studio – Fall 2013
Professors: Eduardo Staszowski and Lara Penin
Check out the video below!