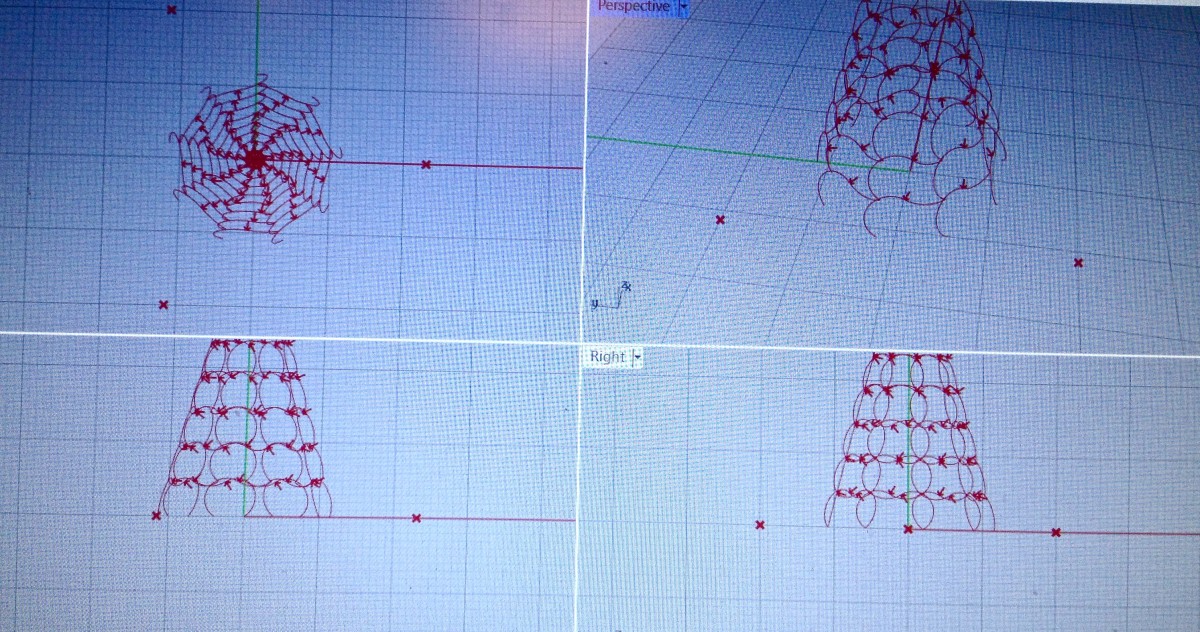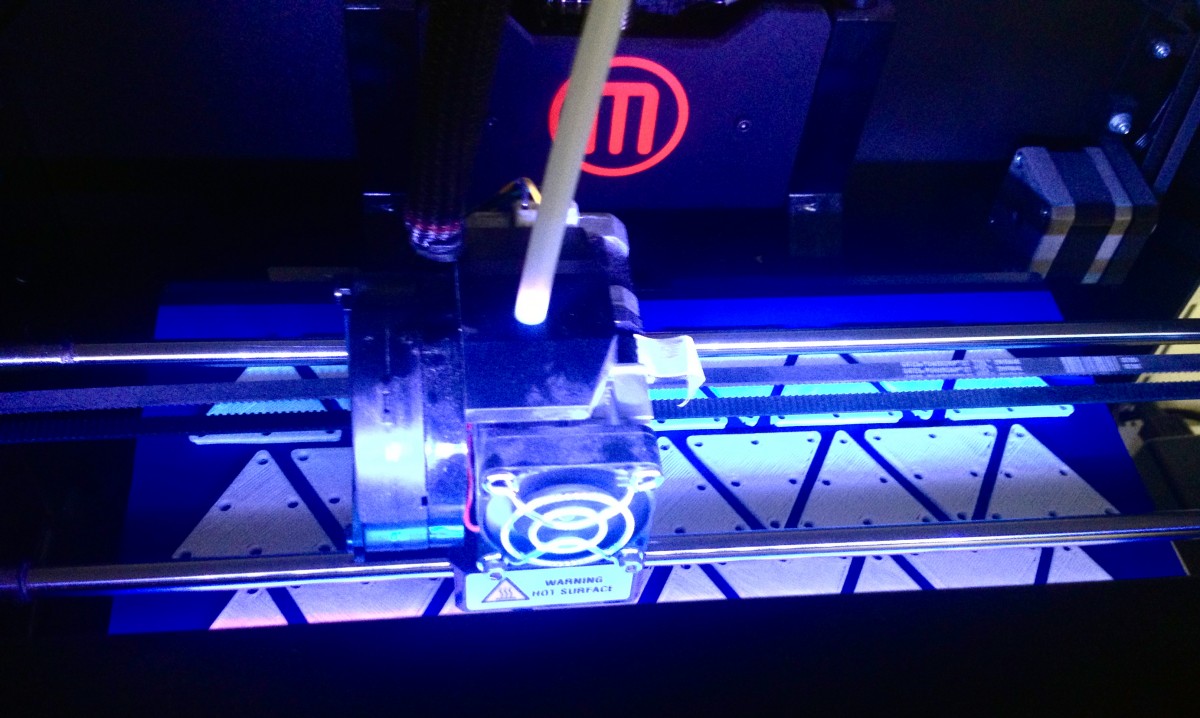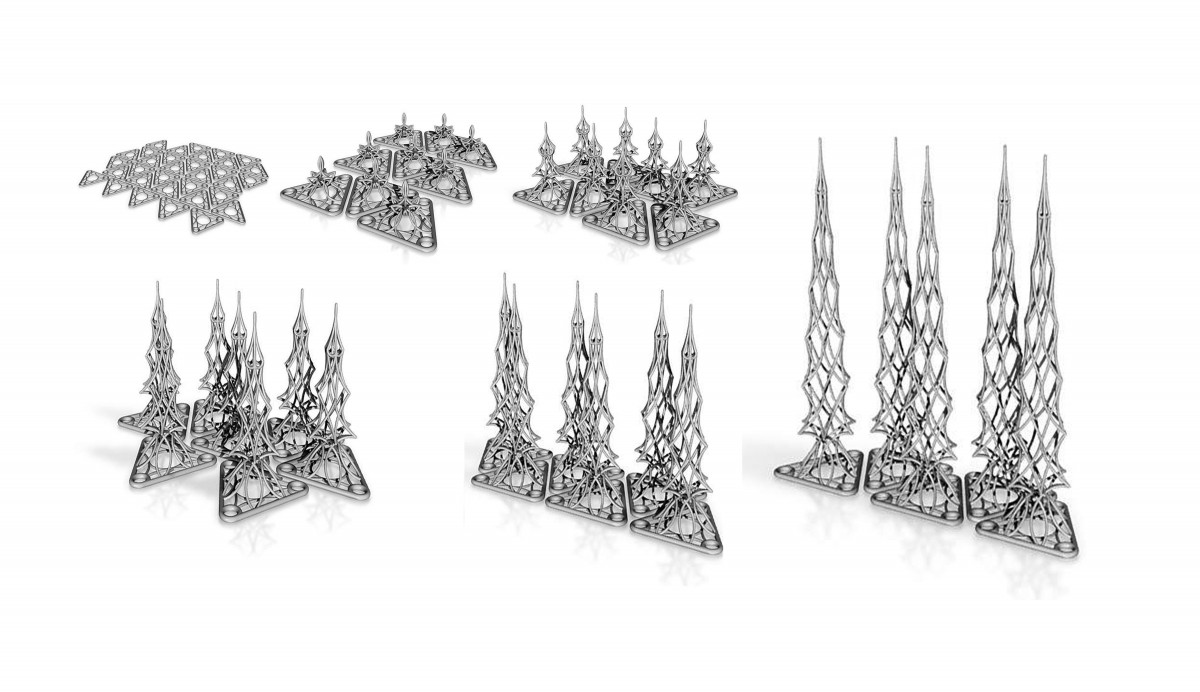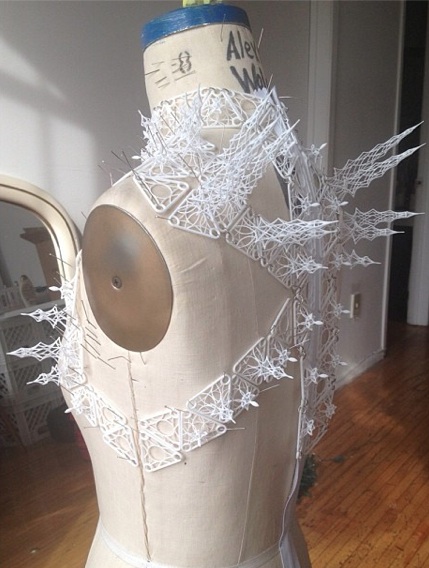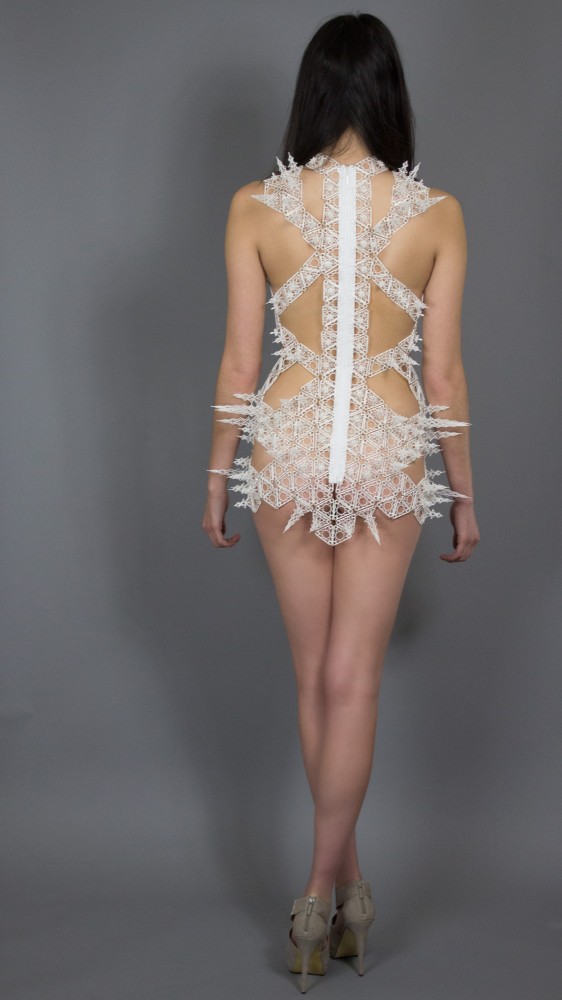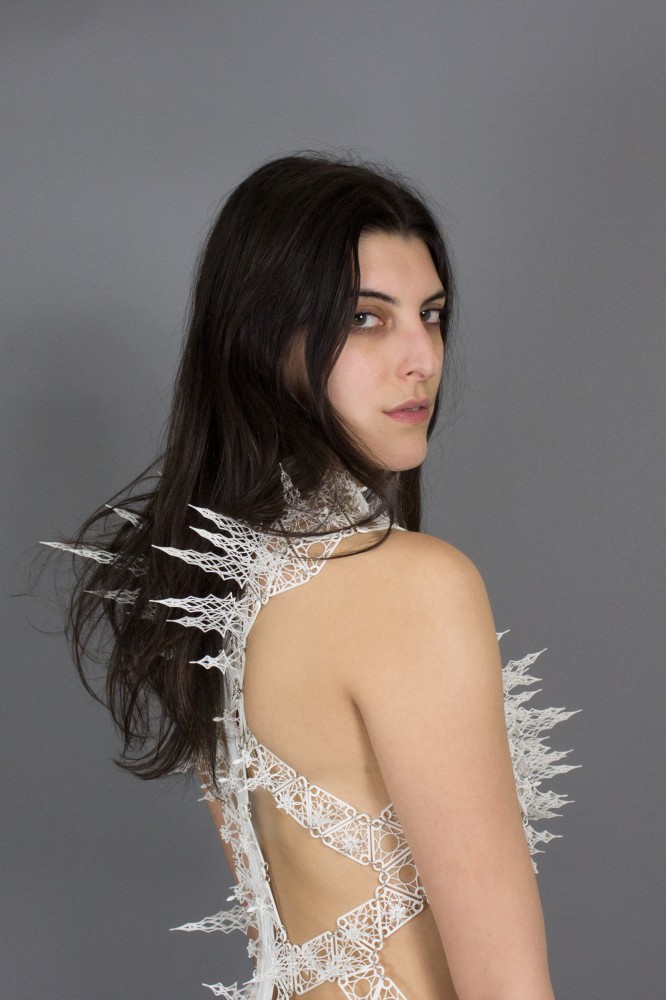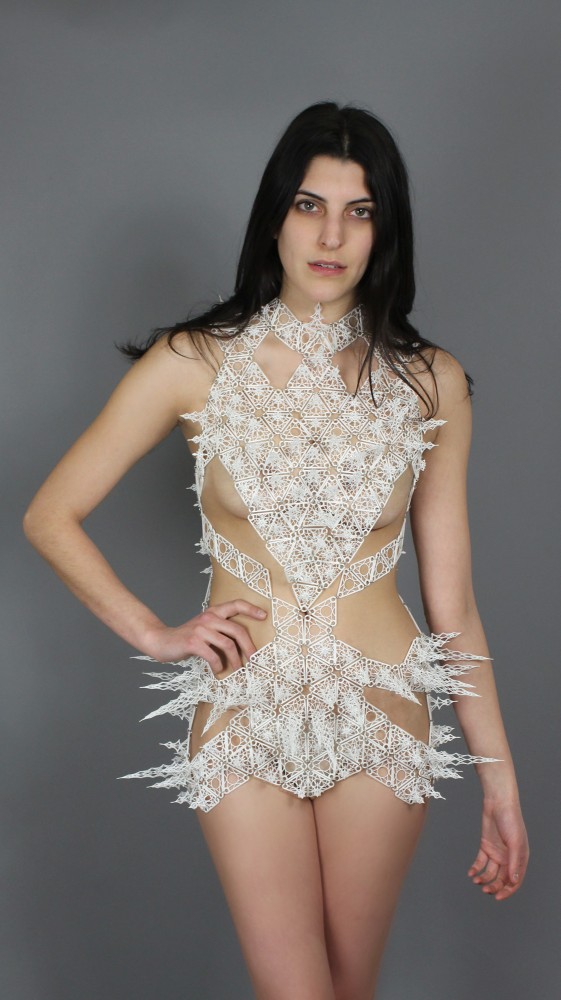 Two of our IDP students, class of 14 Ross Leonardy and class of 15 Alexis Walsh recently colaborated to create a dress using interconnected 3D printed pieces.
Alexis Walsh on the process:
Last fall, I began to work together with Ross Leonardy, an Integrated Design student graduating this Spring. Excited about the prospects of 3D printing, we began to collaborate on a new project. Before we started, we had no experience with CAD programs or 3D printing, and taught ourselves along the way, I think that this joint development of our skills was an important facet of the project. After countless hours of work, we completed our first 3D printed dress together.

Dubbed the "Spire Dress," this dress was completely assembled by hand from 400 3D printed pieces. The entire process of designing the piece took six months, from research, to prototyping, design, and to final construction. The units used in the dress are different sizes, but based on the same algorithm generated in Grasshopper. We created our prototypes using MakerBot's white PLA filament, and had the final version printed via Shapeways, using their white nylon plastic. The physical construction took about two weeks of straight work, and I attached each of the individual pieces by pliers with wire rings. The zipper was sewn onto the back using a couture design technique called a "blind hem stitch," which makes the stitches almost invisible. We set up the photo shoot and retouched the photos ourselves, and our friend Jamie Simone modeled the Spire Dress.