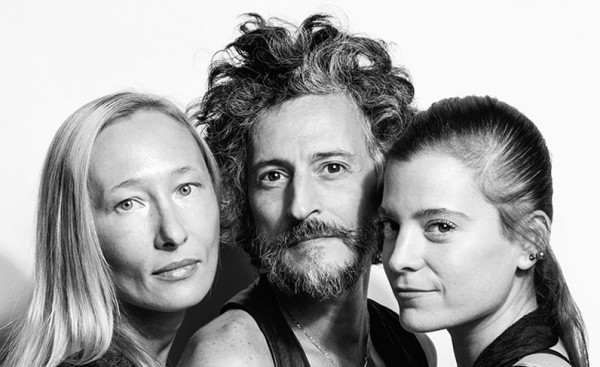 The winners of the 2015 National Design Awards have been announced, and—no surprise here—a faculty member from Parsons School of Design is among them.
threeASFOUR, a fashion label co-founded by Gabriel Asfour, a part-time lecturer in the school's BFA Integrated Design program, took home the prize for Fashion Design.
The awards, which recognize excellence and innovation across a variety of disciplines, are bestowed each year by the Cooper Hewitt, Smithsonian Design Museum. Asfour and his fellow recipients will be honored at a dinner Oct. 15 at Pier Sixty in New York.
Recognized as one of the most innovative fashion labels today, threeASFOUR was founded in New York City in 2005 by Asfour and his partners, Angela Donhauser and Adi Gil. Working together since 1998 (under the label AsFour), the trio uses fashion to promote human coexistence and collaboration, and fuses technology with traditional craftsmanship. The group has collaborated with numerous artists and musicians, including Björk, Yoko Ono, and Matthew Barney. threeASFOUR's designs are in the permanent collections of the Victoria and Albert Museum, the Costume Institute at the Metropolitan Museum of Art, and the Palais Galliera in Paris.
Asfour isn't the first member of the Parsons community to win a National Design Award. Alumni Behnaz Sarafpour, Tiya Gordon, Evan Roth, Yeohlee Teng and Tom Ford, and faculty members David Lewis and Lucille Tenazas, have all taken home prizes in recent years.
For more information about the National Design Awards, visit http://www.cooperhewitt.org/national-design-awards/2015-national-design-awards-winners/