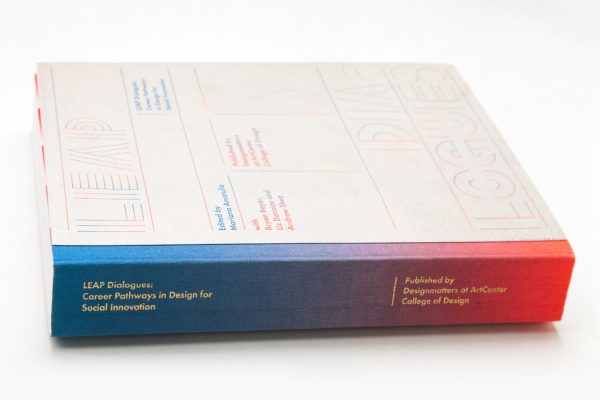 LEAP Dialogues: Career Pathways in Design for Social Innovation, a book launched by a Parsons' Integrated Design Professor Andrew Shea, has received the following awards and recognition:
It also received much press coverage for its design and content. Some of the most recent ones include Centro Metropolitano de Diseno's Design quarterly magazine from Buenos Aires reviews LEAP Dialogues and features an interview with Lead Editor, Mariana Amatullo, PhD. and LEAP was featured on the Daily Heller, Steven Heller's daily newsletter and blog in a post titled Social Innovation: Now More Than Ever.
You can buy your own copy of the book here.