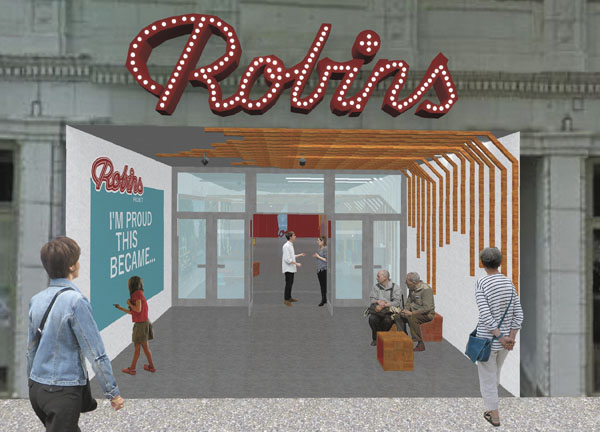 The local newspaper of Warren, Ohio – the Tribune Chronicle – recently published an article highlighting the ongoing urban project with students of the New School. Named "The Integral City," the project is a collaboration between  New School students (Parsons and Milano) and the city of Warren, in which almost twenty students were charged with proposing urban revitalization projects and taking into account the "economic realities of the city and designing projects that use available funding."
These proposals are now on display at Warren's Trumbull Art Gallery in the exhibit titled "The Integral City: Reimagining Warren." The exhibit displays proposals for revitalizing the Robins Theatre, as well as landscape plans and a logo book for the city. Although some citizens of Warren were initially taken aback by some of the seemingly grandiose ideas of the students, there has overall been a warm reception of student-led ideas.
"There's a disconnect in the city," Rising said. "People feel they aren't part of what's going on in the city. With the help of these fresh eyes from New York, we can see what is possible."
Check out the full article here and learn about the various reactions from the community. Original Parsons article here.