As part of their Fall 2014 studio, students of the MFA Transdisciplinary Design Program implemented the first-ever Harlem Collaboration Project. Self designed by the students, the project's objective was to support young people in Harlem to meet their higher potential. At the core of the project was also the intent to test assumptions, while being grounded in relationships and acting responsibly.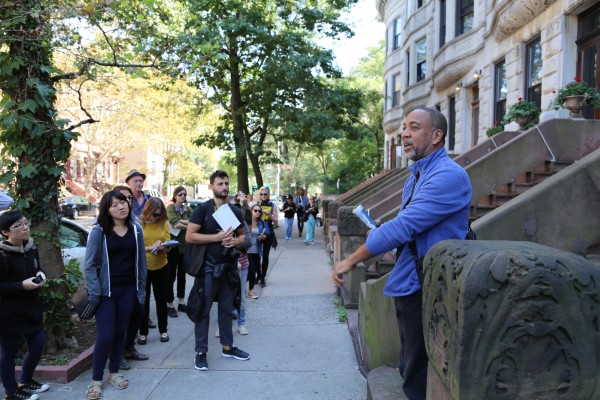 Key to the studio were two partnerships – one with No Longer Empty, a New York City based not-for-profit arts organization, and the other with Reos Partners, a multinational social enterprise that helps businesses, governments and civil society organizations to address complex social challenges. All three groups of people came together to establishment a Social Lab to address complex social, cultural, economical and environmental challenges in New York City.
The final output consisted of four group projects, as outlined below. The studio website provides framework for the course, as well as detail on each project.
BIO THE BLOCK
Facilitating the youth of Harlem's ownership in their physical space through guided exploration of personal and community narratives and investigations into their surroundings. Focusing on Middle school level education, Bio the Block's toolkit connects questions that can be responded to at home with others that may need the assistance of teachers or other educational resources connecting formal education to informal curiosity.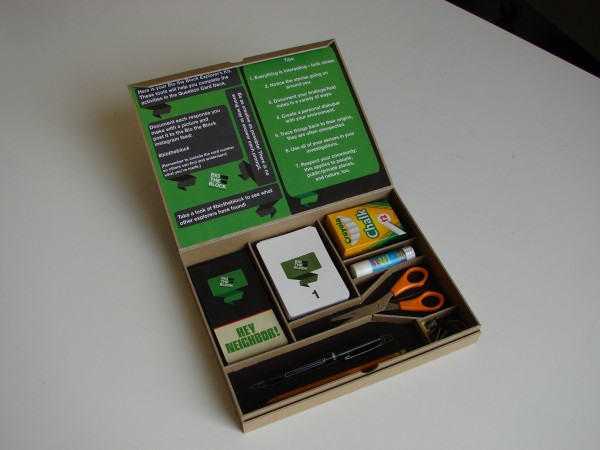 LEAP

LEAP is a two-part interactive career day for higher schoolers, aimed at exposing youth to future possibilities. The first part is an hour-long workshop in the school to help students self-discover their personality types and possible career paths, and to devise an action plan to achieve their goals. The second part is a field trip that allows students to physically experience a career possibility. Our first prototype focused on the arts and students were brought to Parsons to experience college life in person and to learn about scholarship opportunities. Future iterations of this program would allow a broader scope of career fields, such as sports, technology, and media.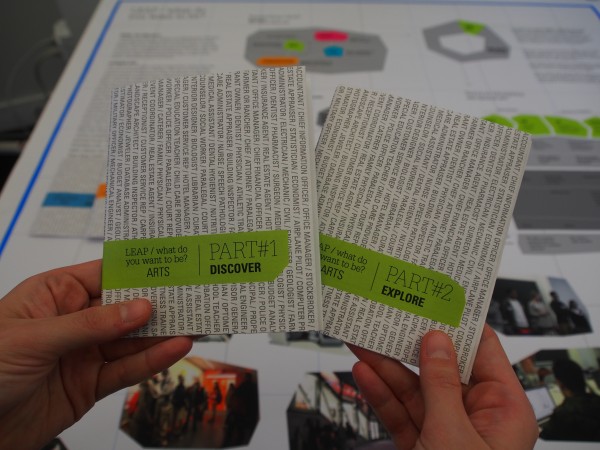 HARLEM YOUTH FORUM
The Harlem Youth Forum is a social platform for organizations and individuals working to address the issues facing the youth of Harlem today. While there are already a lot of great people doing great work around the community, the challenge has become how to better coordinate these efforts in a way that maximizes potential. The Harlem Community Forum is a space for organizations and individuals to share their ideas and insights to better address these challenges.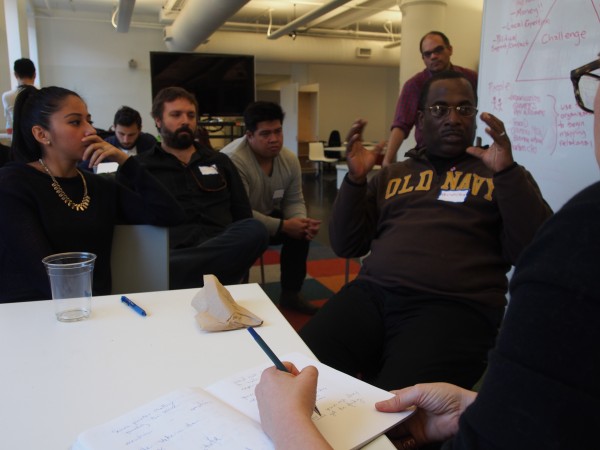 THE PEOPLE'S GUIDE TO CROWDFUNDING
The People's Guide to Crowdfunding is an interactive guide that walks users step-by-step through crafting a sustainable campaign that will exist on and offline. This includes branding and outreach strategies, creating an engaging video, mapping and storytelling techniques, brainstorming and planning incentives as well as many other details. It also includes strategies for creating and building a cohesive schedule for planning, implementing and following through with the campaign. As a free, and open-sourced download, The People's Guide serves as a collaboration effort to provide all individuals, groups, and organizations the access to design services and strategies, and to share them with those who may be interested and able to contribute to their campaigns.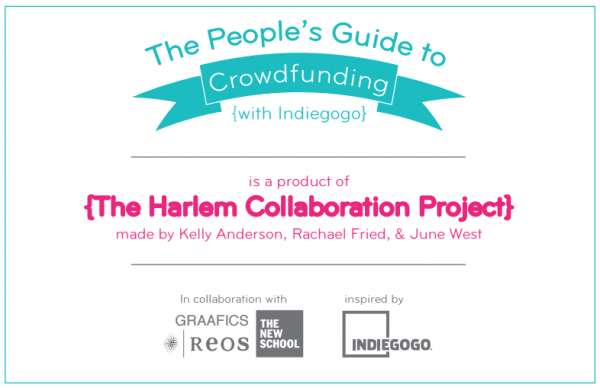 LET'S TALK

Let's Talk is a tool designed with a game-like interaction that results in options of different creative  outputs. It is played around co-created cards of adjectives and nouns, applicable to the everyday experiences of the participants. It is built to be a fun and casual interaction for use in a setting in which adults are creating programming for youth as a way to take time to talk and listen to one another and reflect on what is being discussed. The overall goal is not to elicit specific feedback, but to encourage participants to talk to one another and emphasize the importance of listening.