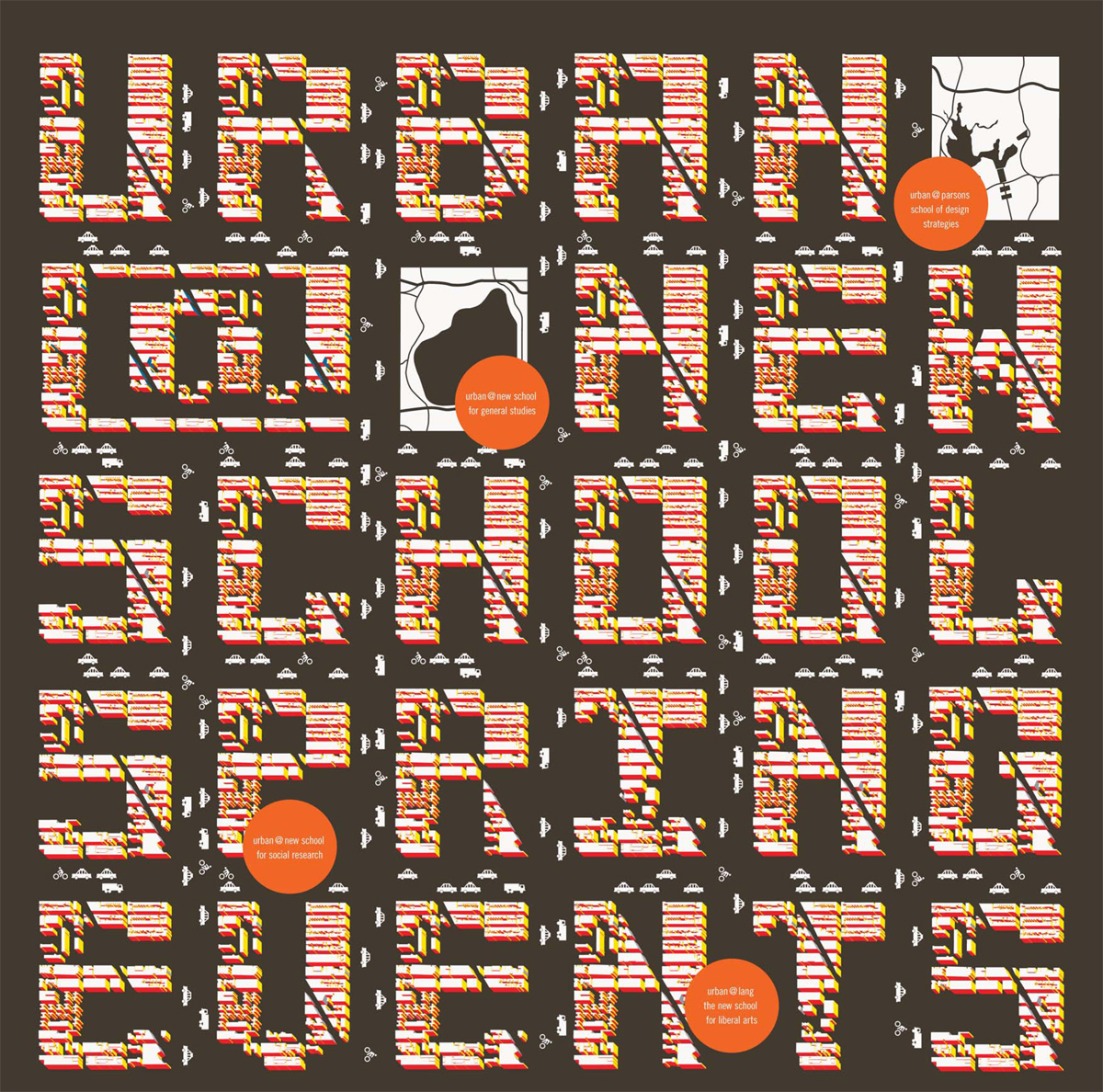 Parsons and Art in Odd Places Present Street Performance Celebrating NYC Grid Centennial
On Friday, April 1st and Sunday, April 3rd Parsons The New School for Design in partnership with Art in Odd Places and the Harmattan Theater will present  "Grid Scenes," a street performance commemorating the bicentennial anniversary of the 1811 Commissioners' Grid of Manhattan. Professional and amateur performers, artists, and Parsons faculty and staff will present a two-hour event beginning at sunset on Fourteenth Street between 5th Avenue and 7th Avenue. While traversing the two avenues, the group of students and performers will dot the landscape with "interventions" meant to draw attention to the urban landscape. This event is free and open to the public.
The evening will also feature Platform, a panel discussion taking place on 14th Street between 6th and 7th Avenues, in which artists explore the notions of labor and resolution, organized by The BroLab Collective and moderated by curator Darren Jones. Artists Heather Dewey-Hagborg and Thomas Dexter, collectively known as Hydrophony, will also present a chance-sound installation comprised of underwater field recordings taken from both the Hudson and East rivers. In addition, New School students in the course "Urban Interventions," will present curated installations.
These events are part of the Urban Festival at The New School, which is a programming series that explores a range of urban initiatives taking place at the university, which will run through May 15 2011.