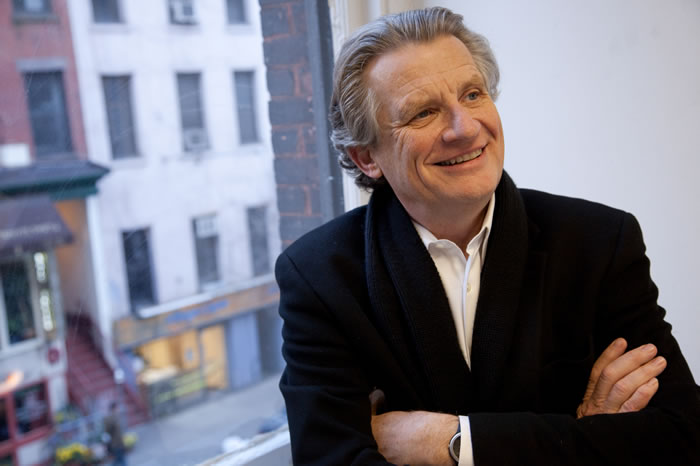 William Morrish wants his students to build a better city of the future. But in order to do so, they need to closely examine every interior and exterior component of the urban landscape.
"We've been looking at the city from the outside; now it's time to look at it from the inside," says Morrish. What does that mean, exactly? "It begins with the notion that this discipline doesn't have exclusionary boundaries," he explains. "You need to understand that whatever you design has a relationship to multiple issues." Those issues include not just the material and construction of the object but also how it's used in the daily activities of consuming, working, and living—what Morrish calls "basic economic and ecological transactions."
So how do you teach this? As an example, Morrish refers to a class taught by Alfred Zollinger in which interior design students are asked to find a discarded chair, reclaim it, examine it, and imagine the chair's original environment and use. The final step is to create a series of rooms inspired by the chair. "By slowly working your way backward like this, you learn that what you make is part of a chain in the supply system," says Morrish. "You start focusing on where the object belongs, rather than just saying, 'Let's design a room and put some furniture in it!'" He adds, "To study how we live and work is a basis for understanding how we're going to make our environment more sustainable. It's really critical. You can't design a new city without it."
William Rees Morrish is an architect, urban designer and Professor of Urban Ecologies at Parsons The New School of Design in New York City.
Collaborating with a network of interdisciplinary city actors, he has been leading an effort to revaluate urban policy and design practices in order to construct the next generation infrastructure that he calls; "urbanizing ecologies".  They are the city networks creating middle level social, economic and supply systems linking micro to macro level city landscapes.  They are produced by up scaling social design and entrepreneurship activities with ecological patch dynamics.
In the context of today's global economic, social, ambient computing and climate changes,  "urban ecologies" will define a city's local geography, an inhabitant's civil identity, co-existence with society, access to sustainable regional economic and ecological common wealth and define community's capacity to negotiate its future.  This work will be documented in a forthcoming book and website entitled,  Urbanizing Ecologies, The 4 Design Systems for making "la Cite",  winter 2014
These ideas have been tested in a wide range of urban projects and located in a number on cities through multi-year applied research programs.  The following is sampling of the range of this practice.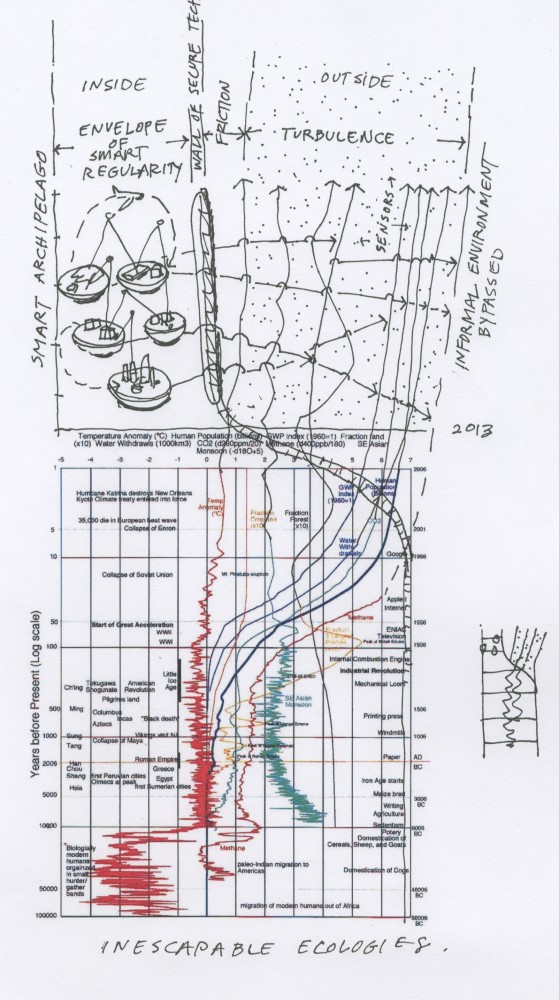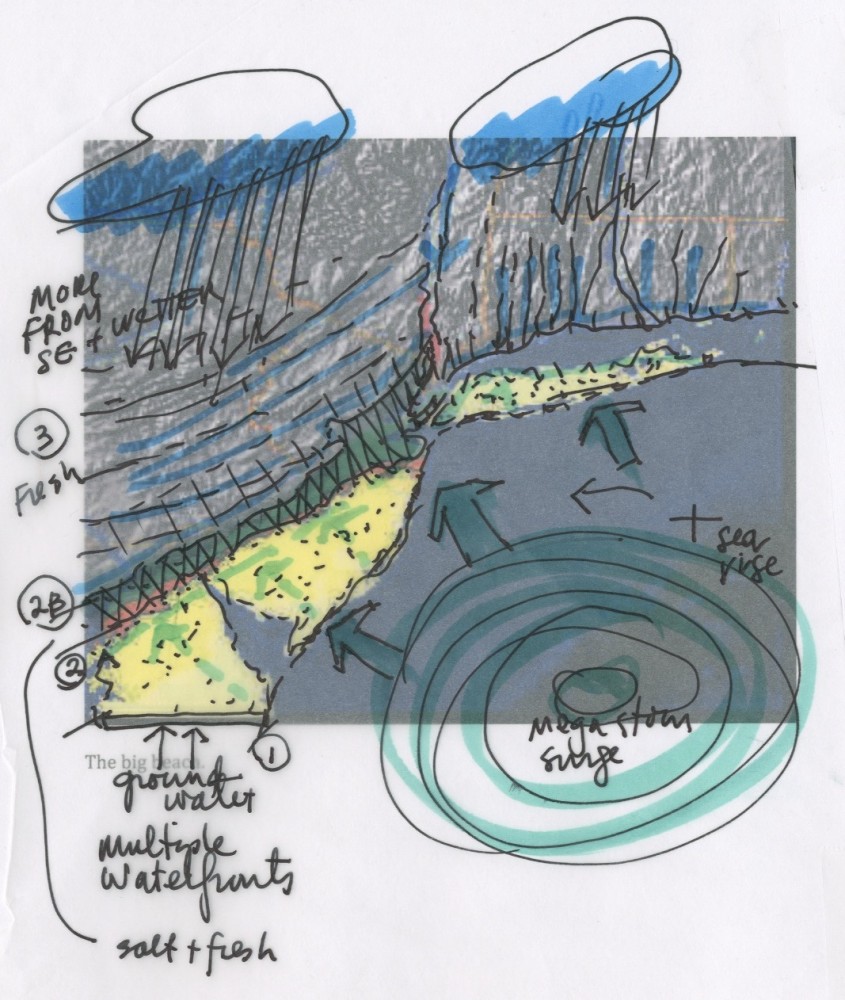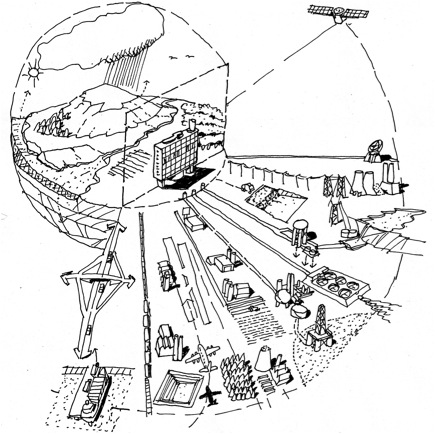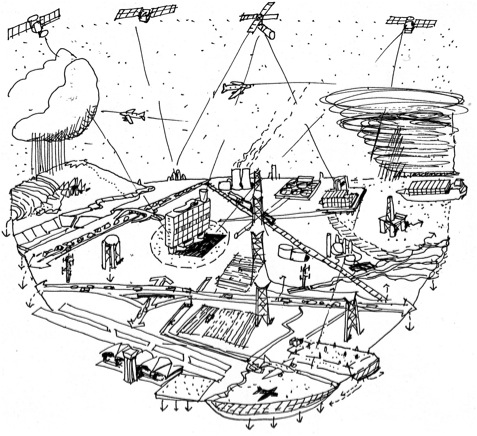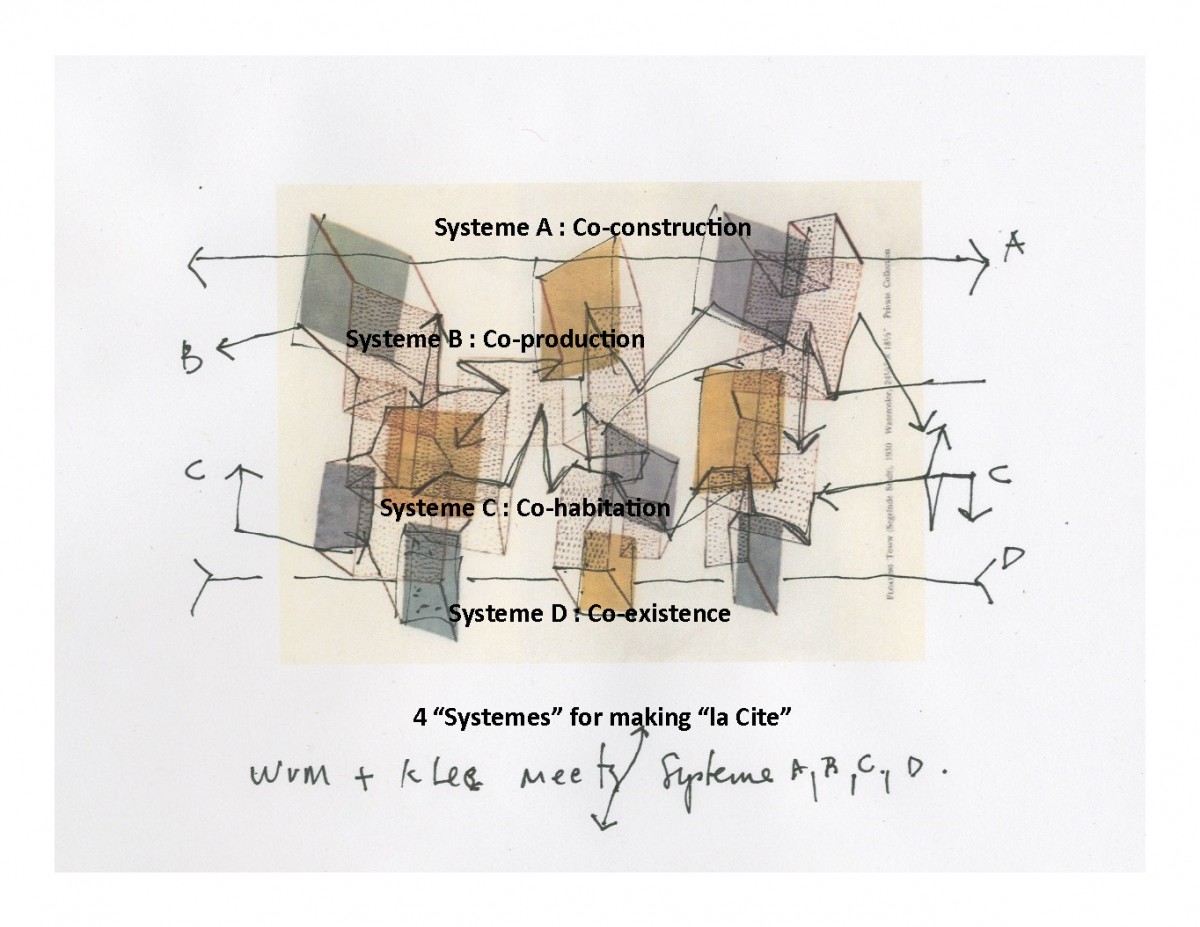 ReBuild By Design, National Competition sponsored by United States Department of Housing and Urban Development to develop new models of resilient urban design and infrastructure development to accommodate climate change in the New Jersey and New York City region. Competition Team Member with WXY and West 8, one of ten international teams selected to compete in a seven-month public design competition.

Westchester County, New York, Fair and Affordable Housing Design and Development Institute and Handbook Project, in association with WXY Architects

Cambodian Living Arts City, Public Forum On Arts and Cultural Development of Post-Conflict Cities

Rebuilding New Orleans, A Handbook of policy and design options for rebuilding neighborhood, post Hurricane Katrina

team THINK Rebuilding the World Trade Center, winning competition proposal for rebuilding the World Trade Center

Phoenix Public Arts Urban Design and Art Master Plan, Phoenix. AZ.

Showcase for the Arts, Urban Development Program and Arts Management Plan for the Yerba Buena Center in San Francisco, CA,
He has authored and co-authored an extensive list of interdisciplinary publications and articles on urban history, community planning, architecture and urban ecology. They include but not limited to the following:
13001 Waste Odyssey, NOW URBANISM , Article,

Civilizing Terrains, Geomorphology, Cosmology and City Building, Book

Building for the Arts:  A Guidebook for the Planning and Design of Cultural Facilities,

Infrastructure for the New Social Compact, Article

Planning To Stay, Learning the See the Physical Features of Your Neighborhood,

Building a Mississippi River Community, "Case Studies Integrating Urban Design and Ecology,

When Cities Tango, "An Urban Design Programme for the Argentina's 2010 Bicentennial,Article

Growing Urban Habitats, Seeking New Housing Development Models, Book and

After the Storm: Rebuilding Cities upon Reflexive Infrastructure, New Orleans, article.
Globally he has been become an active contributor in a growing number of design and policy network collectives which includes the following, Council on the Internet of Things, Fredrick P. Rose Architectural Fellowship Network, and the Political Equator Collective to name a few.
Bill holds a Bachelor of Architecture from the University of California, Berkeley (1971), and a Masters of Urban Design in Architecture from Harvard Graduate School of Design (1978).