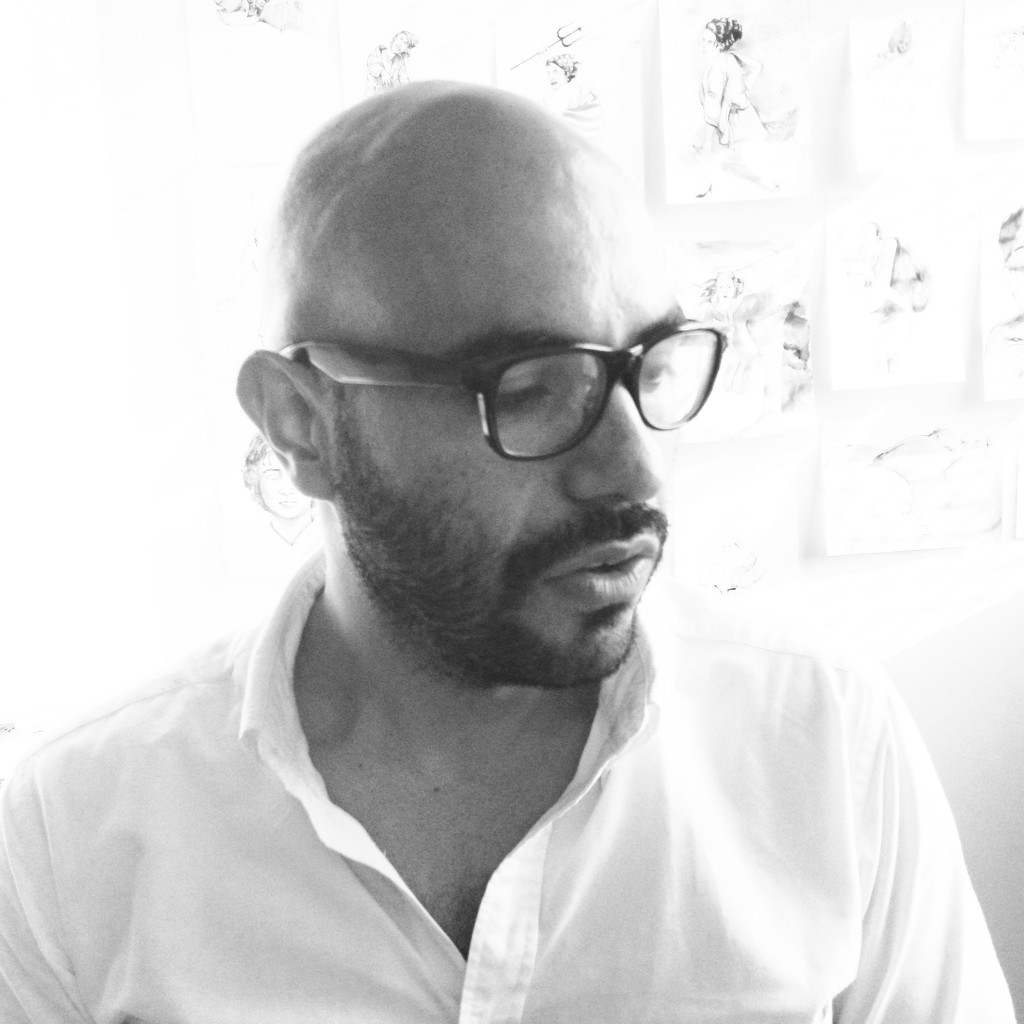 Quilian (pronounced Killian) is a designer, writer, and educator working out of Brooklyn and Queens, New York. Quilian founded DSGN AGNC and is its principal. Quilian works with trans-disciplinary teams to research and design proposals that address the complex interactions of social, political, economic and spatial urban processes. This methodology seeks to address issues that negatively affect marginal communities with comprehensive research that can be used to propose a variety of targeted policies, actions, architectures and designs at various scales — from pamphlets to buildings to landscapes.
Quilian is committed to design education, currently teaching theory-based design and urban ecologies studios at Parsons, The New School for Design in the undergraduate and graduate programs of the School of Design Strategies. Quilian has also taught architectural and urban design studios at Harvard University's Graduate School of Design, Wentworth Institute of Technology, and the City College of New York. Quilian attended University of Florida for a Bachelors of Design in Architecture and Harvard University's Graduate School of Design for a Masters of Architecture.

Quilian has won awards from the American Society of Landscape Architects, Harvard University, The Boston Society of Architects and his work has been featured at the Venice Biennale, Queens Museum of Art, Harvard University, Parsons The New School of Design, among others. Quilian also collaborates on a variety of architectural, urban, design and research projects with other groups, including Estudio Teddy Cruz, Archinect, Places Journal, #lgnlgn, Harvard University, Parsons The New School for Design, the Queens Museum of Art and the non-profit Architecture 2030. These projects often cross disciplinary boundaries and are located in Africa, Europe and North, Central and South America.
RESEARCH INTERESTS
"I am interested in working with migrant communities using participatory processes to map and visualize contexts of urban conflict — leading to the proposal of design and policy interventions."
PAST COURSES TAUGHT
SANTA CRUZ VISIBLE
Spring 2013, Graduate Design Studio
Co-taught with Alessandro Angelini
Urban Design and Ecologies (MS)
School of Design Strategies
Parsons, The New School of Design
Site: Comuna Santa Cruz, Medellin, Colombia
Partners: Casa Nuestra Gente, URBAM, EAFIT University [Medellin]
URBAN ECOLOGY #1: SUNSET PARK
Spring 2012, Graduate Design Studio
Co-taught with Miguel Robles-Duran (team leader), Maarten Van Acker and Angel Lara.
Transdisciplinary MFA Program
School of Design Strategies
Parsons, The New School of Design
Site: Sunset Park, Brooklyn
Partners: La Unión [Brooklyn]
JERSEY'S CONFLICTING SHORES
Fall 2011, Undergraduate Design Studio
Urban Design BS Program
School of Design Strategies
Parsons, The New School of Design
Site: Harrison and Newark, NJ
Link: http://njconflictingshores.blogspot.com/
FOOD FIGHTS: DESIGN REALITIES OF THE LOW-INCOME URBAN FOOD ECOSYSTEMS
Spring 2011, Graduate Design Studio
Co-taught with Miguel Robles-Duran
Transdisciplinary MFA Program
School of Design Strategies
Parsons, The New School of Design
Partners: The Point [Bronx]
Link: FOOD FIGHTS PUBLICATION
COMMUNITY DESIGN STUDIO: WEST FENWAY
Summer 2011, Undergraduate Design Studio
School of Architecture
Wentworth Institute of Technology
Site: West Fenway, Boston, USA
BOGOTA STUDIO: RETHINKING SOCIAL HOUSING DEVELOPMENT IN LATIN AMERICA
Spring 2010, Graduate Design Studio
Co-taught with Teddy Cruz
Masters of Urban Design
City College of New York
Site: Usme Neighborhood, Bogota, Colombia
Partners: Metrovivienda [Bogota]
Link: http://bogotastudio.blogspot.com/
COMMUNITY DESIGN STUDIO: FENWAY
Spring 2010, Undergraduate Design Studio
School of Architecture
Wentworth Institute of Technology
Site: Fenway, Boston, USA
HARVARD GSD || ARCHITECTURE STUDIO
Summer 2009, Introductory Architecture Studio
Career Discovery Program
Harvard Graduate School of Design
Site: Boston, USA
EDUCATIONAL BACKGROUND
Master of Architecture – Harvard University | Graduate School of Design
Bachelors of Design (Summa Cum Laude) – University of Florida | School of Architecture
WEBSITES
http://dsgnagnc.com/
http://dsgnagnc.com/quilian-bio/
CURRENT PROJECTS
EXTERNAL PARTNERSHIPS
URBAM in Medellin, Colombia
Queens Museum of Art
Drogadictos Anonimos, Queens, NYC