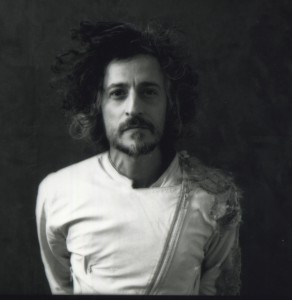 "I believe that teaching is a two-way communication and exchange where the students learn from my experience and skills and I learn from their fresh perspectives and personal points of view."
Gabriel Asfour, a professor at Parsons, strives to develop his students' skills to their fullest creative and productive potential. "I stress the organization of ideas so that the result is as efficient and focused as possible," he says, adding that "I like the students to feel part of a creative team where each one inspires and feeds off the other."
With 20 years experience in strategy, design, branding development and retail, he is the founder and creative director of a fashion collective called threeasFOUR, which shows twice a year at New York Fashion Week. Additionally, threeASFOUR works are part of permanent collections at The Metropolitan Museum of Art in New York, The Victoria and Albert Museum in London, and the Musee Galliera in Paris.
Having collaborated with artists such as Matthew Barney, Yoko Ono, Bjork, Matthew Ritchie, Maria Hassabi, Michael Portnoy, and brands like The Gap, Kate Spade, Hello Kitty, Mattel, Apple and Sony, he understands what it takes to get students to succeed. "I encourage them to take as many risks as they can handle. Making mistakes is the best way to learn. If I find the student has a lack of interest, I will relentlessly keep trying until the student regains momentum."
"I am most inspired when the students are confident and excited by what they are doing."
Gabriel teaches Final Thesis at Parsons and The Gift, Love, Un-Fashion at the Integrated Design Program (IDp). For more information about his fashion collective threeASFOUR visit its website at http://threeasfour.com or tumblr at http://threeasfour.tumblr.com.
CURRENT PROJECTS: