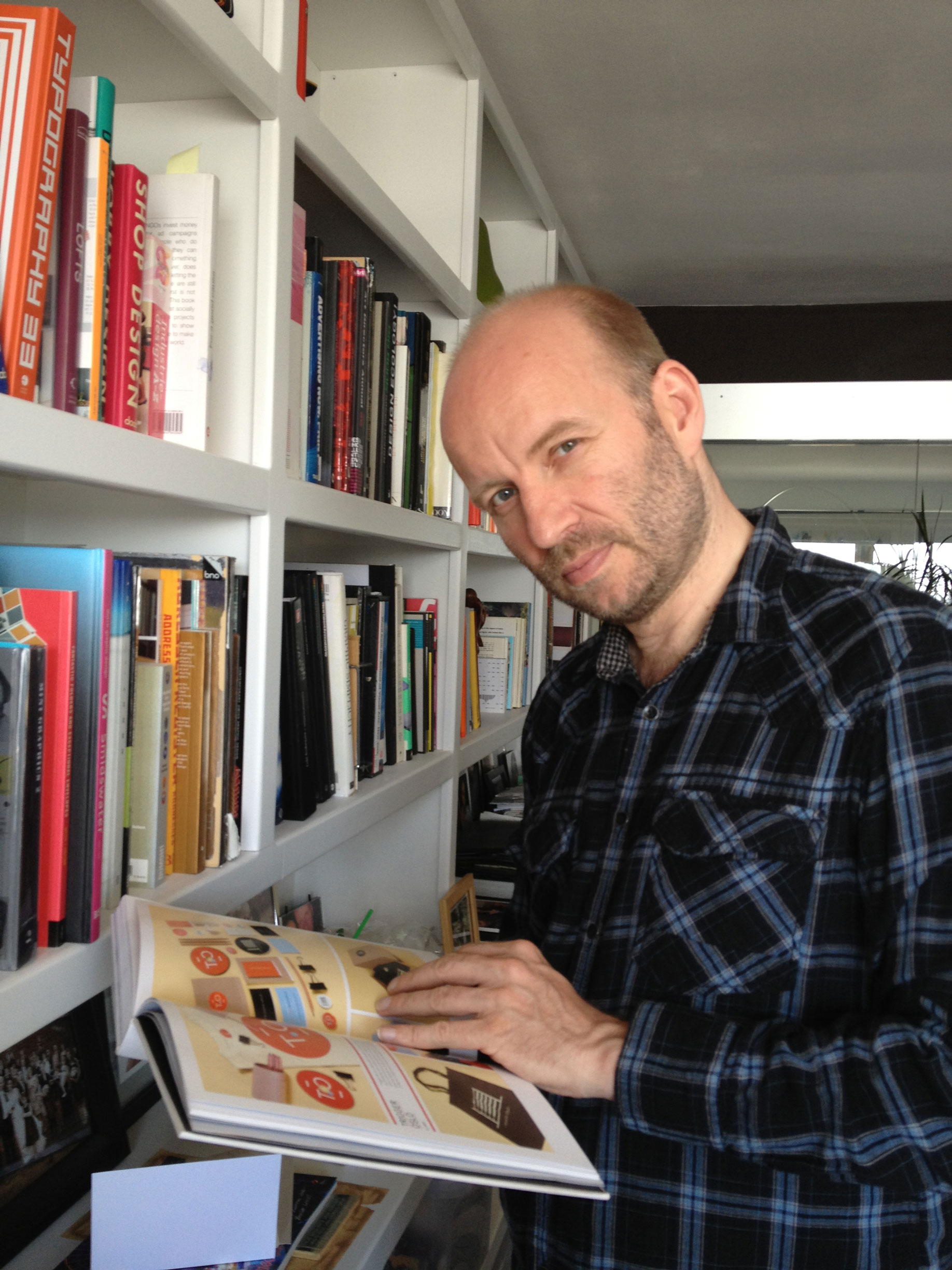 Dirk Kammerzell is one of the leading creative experts in the areas of corporate and product brand identity development and brand touchpoint/experience innovation. His work has been featured in many publications, won numerous creative awards around the globe, and helped brands to strengthen their position in their respective market place. The re-branding campaign he led for M&M's was voted into the "10 Big Ideas in Marketing" by Advertising Age.
He is also the founder and principal of QuantumLeap Creative, a brand consultancy headquartered in New York that specializes in brand identity and experience innovation. He additionally holds executive creative director positions at Vivaldi Partners Fifth Season and Applebaum ID.
Educated in visual communication in Mainz, Germany, Dirk began his design career at Pentagram in London working on projects for Deutsche Telekom and Swatch. Dirk then joined Interbrand to work on the re-branding for British Airways, spent the next two years running around airport hangars and terminals, and took responsibility to implement the new brand identity across environmental, interior, and signage applications around the globe.
Re-branding and visually aligning all sub divisions of Barclays Bank and IBM were other major projects during his London time with Interbrand. After relocating to the Amsterdam office to lead the creative on branding General Motors Opel, he headed down under to start and head up Interbrand's Pacific creative services in Melbourne/Australia. After moving to New York in 2002, Dirk worked on major branding initiatives for Pfizer, Masterfoods, Johnson & Johnson, Pepsi, Unilever, Reebok, Diageo, Comcast, and Time Inc to just name a few.
"I have been fortunate to be involved in the development and implementation of many successful branding projects spanning a wide variety of audiences, markets, organizational types, and business challenges around the world.
I've worked on some of the world's largest brands… and with some of the smallest
start-ups. I aim to provide clients with years of experience coupled with fresh creative thinking. To me quality means understanding clients and their market (sometimes better than themselves), always questioning your performance, forcing yourself into something New, respecting deadlines, and aiming for perfection with any project you take on.
When it comes to delivering projects within a tight budget (and which client today doesn't face that issue), the right attitude is essential. The overall challenge remains the same – addressing and solving a communication problem for the client. There is no such thing as "good enough" (not in the professional world, and not in the educational world) – small budgets should never limit creativity."
Dirk has spent the last 15 years providing creative solutions to clients' branding challenges – clients who provide financial services, who dress us to perform, who fly us around the world, who produce food and drinks for us and our kids, who keep us within the law, who are experts in personal care, who are innovators in healthcare, who provide communications, or who develop the innovative technologies of tomorrow.
What's the farthest you've gone out on a limb for a branding project?
Showing up at 3:00 AM at a hanger at London Heathrow airport to inspect the painters applying the new British Airways identity I was working on. They were painting the new logo onto the bodies and tailfins of a jumbo jet and the Concorde to see how the design would work at scale. And those hours of the day were the only time the planes were not in use.
Name one of the branding achievements that you're proudest of or that got the most attention.
When black-and-white M&M's characters turned up on Time Square billboards and a Dick Clark's New Year's TV show as part of the M&M's re-branding campaign – that's the kind of times you'll get goose bumps… when something you figured out on your laptop screen makes it onto the big screens!
What's your guilty pleasure?
Boosting up Amazon's stock price by collecting design books from all over the world (and unfortunately not having the time to read though them all).
What got you interested in branding?
Choice and segmentation have become such drivers in many categories of life that being smart about extending brands has become absolutely critical. With fifthteen different types of orange juice or milk in the grocery store shelf by now, there's not much space to create further distinction – and that's the case in many other categories, products and services alike. The future of brands will rely on being at the forefront of identifying and entering new opportunity space – I think there's no choice but to think about creating unique brand experiences and consider extending brands into new categories.
What is your favorite type of project?
Huge budgets – easygoing clients… well, now seriously: what has worked best for me and any company I've worked with in the past are projects where goals are clearly defined, and expectations are well managed across all stakeholders involved at any given time in the project. I am proud to say that that's one of my focal points regardless what type of project I am working on.
What are the biggest common mistake that people make on branding projects?
Not thinking it through to all aspects that will potentially be effected, externally as well as internally. It's (somewhat) easy to come up with a great idea – understanding the consequences, and making it work for every touch point of the brand is where that idea has to get its reality check.
How do you transfer your professional experience into the classroom setting?
Teaching the brand strategy class at Parsons is a fantastic experience for me! I am treating my classroom like an agency setting. All of us in that room (students and myself) have to wear several hats at any given time – while we are the creative team that develops innovative and exciting brand experiences, we also take the client's and the target audience's perspective and question ideas in the context of real-world application. I am really aiming to have the class work as one big team (even though students have their individual projects) and create an atmosphere of open collaboration where ideas grow and flourish.