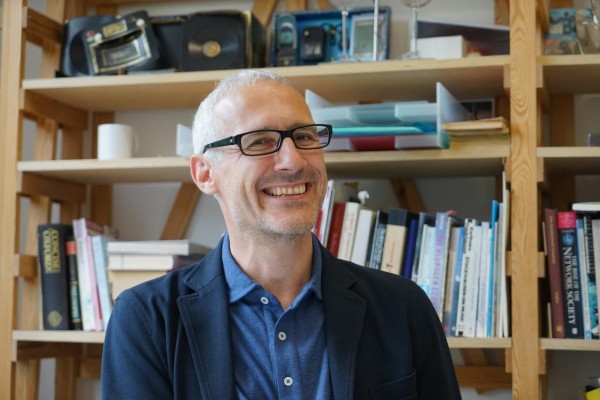 Anthony Dunne is Professor of Design and Emerging Technology and a Fellow of the Graduate Institute of Design Ethnography and Social Thought at The New School in New York. He is also a partner in the design studio Dunne & Raby. Between 2005-2015 he was Professor and Head of the Design Interactions programme at the Royal College of Art in London. His work with Fiona Raby uses design as a medium to stimulate discussion and debate amongst designers, industry and the public about the social, cultural and ethical implications of existing and emerging technologies.
He is the author of Hertzian Tales (1999, 2005) and co-author, with Fiona Raby, of Design Noir (2001) and Speculative Everything (2013). Projects include Technological Dream Series, No 1: Robots (2007), Design For An Over Populated Planet: Foragers (2010), The United Micro Kingdoms (2013), and The School of Constructed Realities (2015).
Their work has been exhibited at MoMA in New York, the Pompidou Centre in Paris, and the Design Museum in London, and is in several permanent collections including MoMA, the Victoria and Albert Museum, and the Austrian Museum of Applied Arts (MAK).
Dunne & Raby received the inaugural MIT Media Lab Award in 2015 and Anthony was awarded the Sir Misha Black for Innovation in Design Education in 2009.