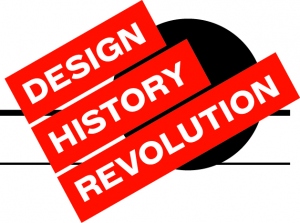 A CONFERENCE EXPLORING THE INTERSECTION OF ART, DESIGN, POLITICS, AND HISTORICAL STUDIES
Friday, April 27, 2012, 2:00–8:00 p.m.
Saturday, April 28, 2012, 10:00 a.m.–5:30 p.m.
Anna-Maria and Stephen Kellen Auditorium
Sheila C. Johnson Design Center
66 Fifth Avenue, New York City
Free. No tickets or reservations required.
Seating is first come, first served.
How has design changed the world? Scholars and practitioners from around the world address the question in a conference investigating designed objects, spaces, and systems ranging from 14th-century Chinese agrarian tools to 21st-century haptic interfaces. Keynote speaker Barry Bergdoll, Philip Johnson Chief Curator of Architecture and Design at The Museum of Modern Art, will discuss the current state of architecture and design history.
For the list of participants and schedule, visit www.designhistoryrevolution.wordpress.com.
Co-sponsored by the Committee on Historical Studies of The New School for Social Research, the History Department at Eugene Lang College The New School for Liberal Arts, the School of Art and Design History and Theory at Parsons The New School for Design, the Humanities Department of The New School for Public Engagement, and the Global Studies program at The New School.