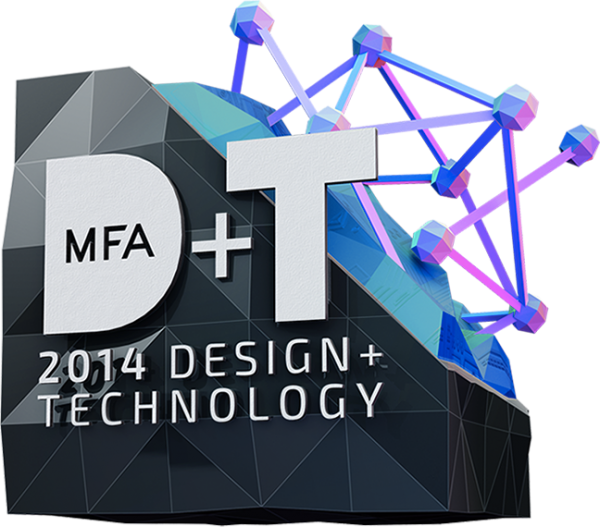 Our friends over at AMT's Design and Technology Program will be hosting a radical design challenge this weekend. Starting this Friday on the 12th floor open studios in the 6 east 16th street building , groups will ask and answer the question:

WHAT IS A RADICAL PACKAGE?
Over the course of the weekend, your group of 3-5 people will answer this question. Red Bull is sponsoring, so of course they are in the mix. What makes something a package? What makes a package radical? Think loose, think free, throw out assumptions. The best ideas/groups will be given an opportunity to go to the next level and join the RED BULL RADICAL COLLAB STUDIO. In that Collab, ideas will be further developed and possibly put into production by Red Bull.
WHO CAN JOIN?
Any Parsons student!
HOW DOES THIS WORK?
Groups will develop a concept, to the best of their ability, before and during the JAM. Each group will submit a complete pdf presentation, detailing their concept, technologies, proposed uses, and visuals. Projects are not expected to be complete (working), but the presentations better be pretty darn good (and radical). Don't bore the judges! The wilder the ideas, the better.
During the JAM, Kyle, Aneta, Katherine and Sven (and other faculty), along with creatives from Red Bull, will consult and work with groups to brainstorm, mentor, dance, and push the ideas along. Groups will hunker down. Food will be provided.
WHY SHOULD YOU PARTICIPATE?
Because you have been looking for an outlet for your ideas. Because you are full of energy. Because you are radical. Because you like Red Bull. Because you don't like Red Bull. Because the DT Jams are legendary. Because there will be PRIZES! Because you are bored and looking for something to do. Because you are wearing yellow today. Because you are hungry (literally and figuratively). Along with the work being intense, collaborative, and substantial, participants can repurpose their projects to any appropriate class work this year or next!
SO SIGN UP:
Go to this link and enter the info about your group:
NEED MORE INSPIRATION?
JAM MISSION STATEMENT
The mission is ideation and rapid prototyping for innovative packaging and beyond. RED BULL is looking for creative individuals who have what it takes to bring their packaging & activations to the next level. From paper sketches to games to installations to forms that do not exist in history of design! Selected designers will be offered to participate in a semester-long prototyping collab course with RED BULL on realizing these ideas.
QUESTIONS?
Kyle Li, lik43@newschool.edu
Aneta Genova, genovaa@newschool.edu
Katherine Moriwaki, moriwakk@newschool.edu
Sven Travis, traviss@newschool.edu
There will be a pre-Jam Q&A session on D12 with Sven, 6:30pm Weds Sept 3rd.