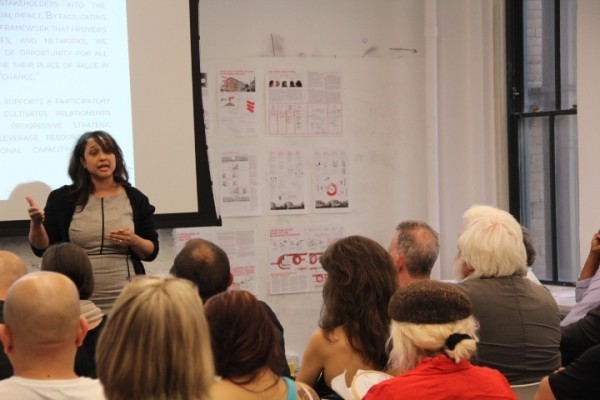 April De Simone has over 15 years of experience in productively launching and developing for-profit, non-profit and government projects. April's professional, volunteer and personal experiences enhance her effectiveness in targeting the most efficient frameworks that maximize the full potential of blended value impact initiatives.
Continuing to advocate for social innovation, Ms. De Simone launched, and currently chairs the New York Metro Chapter of the Social Enterprise Alliance (SEA). Since 1998, SEA continues to serve as the "go to" hub for a diverse pool of stakeholders committed to using progressive methodologies to promote social impact and change. With a network comprised of chapters across North America, SEA bridges in-depth resources and opportunities to a vast and growing network of dedicated entrepreneurs and organizations that demonstrate how social ventures are catalysts for change.
Ms. De Simone is also a founding partner of two social hybrid ventures launching in 2013 (kreatealamode & Access the Change). kreatealamode stems from a previous venture, Urban Starzz, and uses consumer lifestyle purchases to create economic, educational, and community growth. Access the Change focuses on engaging a wider community of stakeholders to define their place of value in the ecosystem of social innovation.
A graduate of New York University, Ms. De Simone has been recognized for her leadership and dedication in empowering individuals and communities and is actively involved in various boards, initiatives, and ventures that employ innovative capacities that scale social impact. Most recently, Ms. De Simone was nominated as a candidate for New York Governor Andrew Cuomo's Economic Council Initiative.