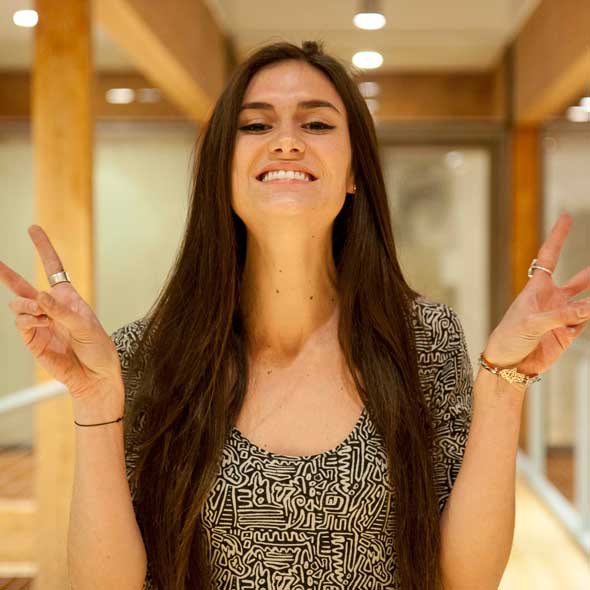 Delia was accepted into Wieden+Kennedy's in-house experimental school called WK12. In a little over 4 months, she has gained experience in everything from putting an art exhibition together to devising a digital strategy. She has had the chance to do work for local non-profits – like a film/art house that helps set up film programs across Portland's public schools – and the big dogs – like a not-so-little brand known as Facebook. It has been a huge learning experience!
She has been making an effort to meet as many talented people in and around the W+K community – whether it is the Global Creative Director on Nike or a contemporary artist like Gary Baseman. Every time she meets people and tells them of her experiences in the School of Design Strategies, it is very well received. People are curious to know more about the degree and find that it enables undergrads with a unique approach to problem solving.
She has also continued to write for VICE+Intel's The Creators Project where she promotes the work of innovative artists and collectives pushing the boundaries of technology. Just search for her name on their site – www.thecreatorsproject.com – and find remarkable projects that she features.
Delia will return to Parsons in Spring 2014.