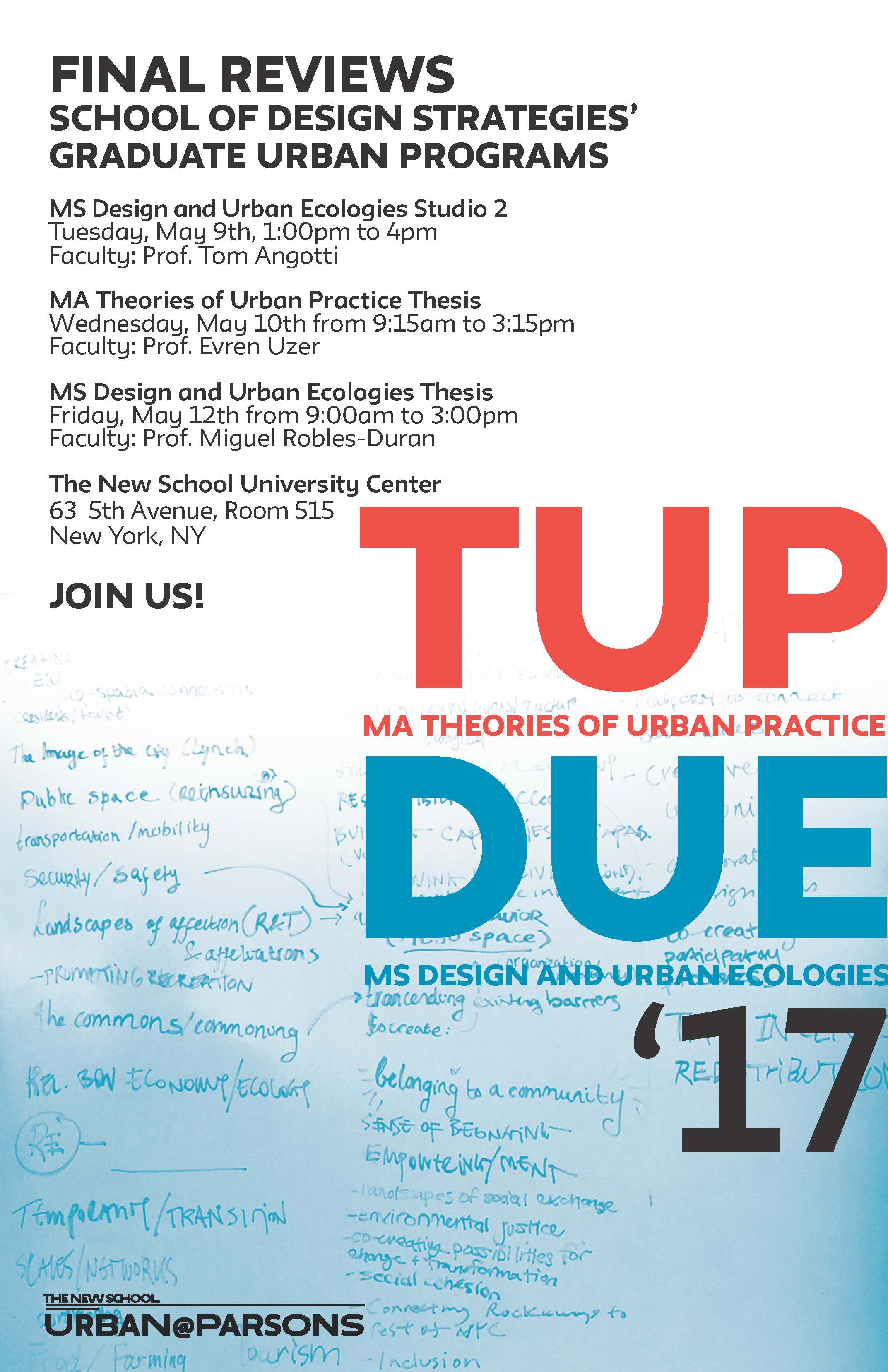 Please join the Urban Programs in their Thesis and Studio 2 Presentations this week. Studio 2 focuses on the Brooklyn-Queens Waterfront while Thesis topics range from extractive economies in Peru to transportation solutions in Charlotte. All presentations will take place at the University Center located at 63 5th Avenue in room 515.
Studio 2 Presentations will be from 1:00 PM to 4:00 PM on Tuesday, May 9, 2017.
Theories of Urban Practice Thesis Presentations will be from 9:15 AM to 3:15 PM on Wednesday, May 10, 2017.
Design and Urban Ecologies Thesis Presentations will be from 9:00 AM to 3:00 PM on Friday, May 12, 2017.
Congratulations to our graduating students for completing their respective Masters Programs!